How to Start an Etsy Shop: Crafting Your Success in 2023
Are you looking for a way to turn that creative hobby of yours into a profitable new business? Do you have a talent for making handmade items or unique digital designs but you're wondering how to start an Etsy shop? Then starting an Etsy shop might be just the thing for you!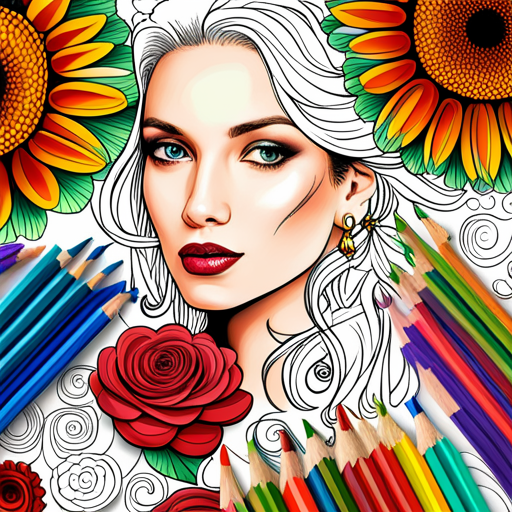 Etsy is a big website with over 2 million sellers and 39 million buyers. It's a great way to make money by doing something you love, like making jewelry or scarves. If you're a small business owner who's ready to turn your hobby into a side hustle or full-time job, let's explore how to set up your own Etsy shop.
Finding Your Niche
Brainstorm potential products to sell on Etsy
When it comes to starting an Etsy shop, one of the most important steps is finding your niche. This means identifying what type of product you're going to sell and who your target audience is. When brainstorming potential products to sell on Etsy, think about what you're passionate about, what skills you have, and what types of products are already popular on the platform.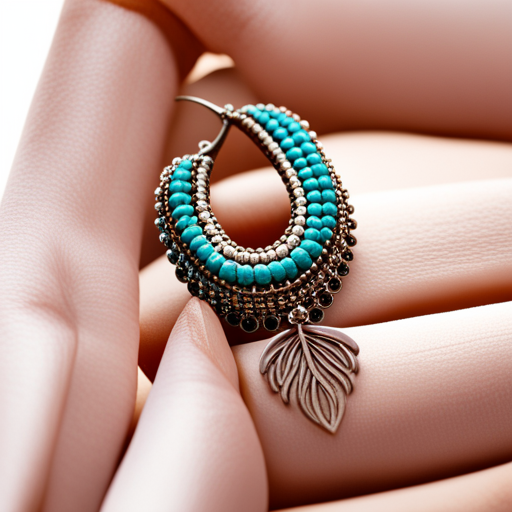 If you're an artist or designer, consider creating custom art prints, handcrafted jewelry, or unique clothing designs. If you're more of a crafter, think about making handmade soaps, candles, or knitwear. If you have a talent for woodworking or metalworking, consider creating custom home decor pieces like shelves, planters, or wall art.
In-Depth Analysis of the Most Profitable Etsy Niches and Strategies for Success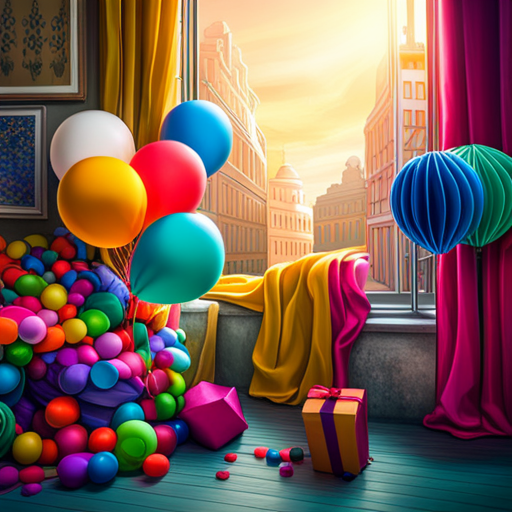 A thorough review of current research and Etsy's internal data provides valuable insights into the best niches for sellers to focus on. A good question to ask if you want to start an Etsy shop is do I want to sell a physical or digital product? The most profitable categories in recent times include jewelry, home decor, craft supplies, clothing, party supplies, digital products, and personalized items.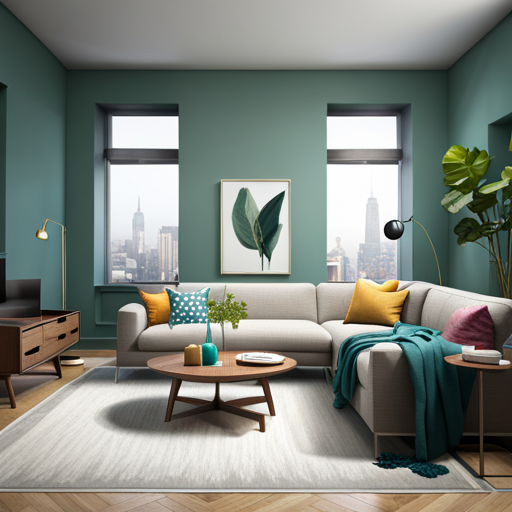 1. Jewelry
In 2020, searches related to the jewelry category grew by 67% year-over-year (Etsy Market Report, 2020). High-performing niches within jewelry include personalized pieces, minimalist designs, and statement earrings. Consumers are showing a preference for handmade and unique pieces, as well as ethically sourced materials.
2. Home Decor
Home decor is another thriving category on Etsy, driven by increased interest in home improvement and DIY projects due to the COVID-19 pandemic. In 2020, there was a 165% increase in searches for planters and a 64% increase for wall art (Etsy Market Report, 2020). High-performing niches within home decor include macrame, boho design, and vintage items.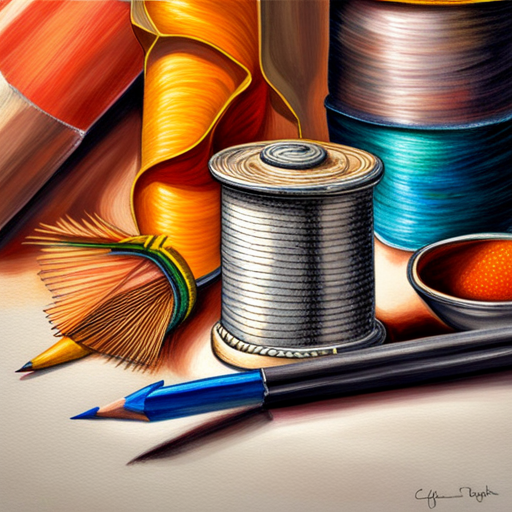 3. Craft Supplies
These are a popular category on Etsy that offers a wide selection of products. Some of the best-selling items in this category are unique beads, sewing patterns, and digital paper goods. According to the Etsy Market Report of 2020, DIY kits saw a 110% increase in searches.
4. Clothing and Accessories
Clothing and accessories is a broad category on Etsy, offering a vast array of products. Customized and personalized items, such as monogrammed clothing or photo socks, have been particularly successful. Additionally, sustainable and eco-friendly clothing is on the rise, with searches related to eco-friendly fashion growing by 10% in 2020 (Etsy Market Report, 2020).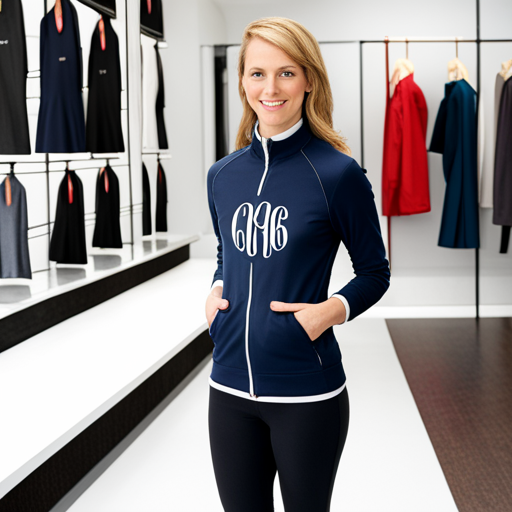 5. Digital Products
Selling digital products on Etsy is a lucrative niche, with low overhead costs and the advantage of instant delivery. Some of the best-selling digital products include digital art prints, customized invitations, and downloadable planners. In 2020, there was a 20% year-over-year increase in searches for digital prints on Etsy (Etsy Market Report, 2020).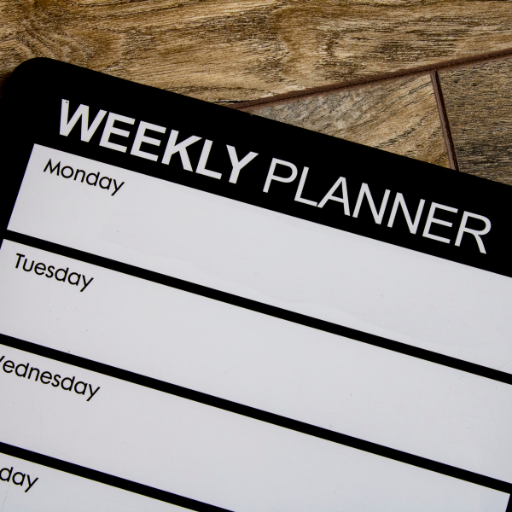 6. Personalized Items
Personalized and custom items continue to be popular, with an 18% year-over-year increase in searches for personalized gifts on Etsy in 2020 (Etsy Market Report, 2020). High-performing niches within the personalized items category include engraved jewelry, custom pet portraits, and name plaques.
Research the competition within your niche
Once you've settled on a potential product idea for your etsy store, it's important to research the competition within your chosen niche. Look at other etsy sellers selling similar products and take note of their prices, product descriptions and photos. Pay attention to how they market their products, the listing details, the product price, and consider what you could do differently to stand out from the crowd.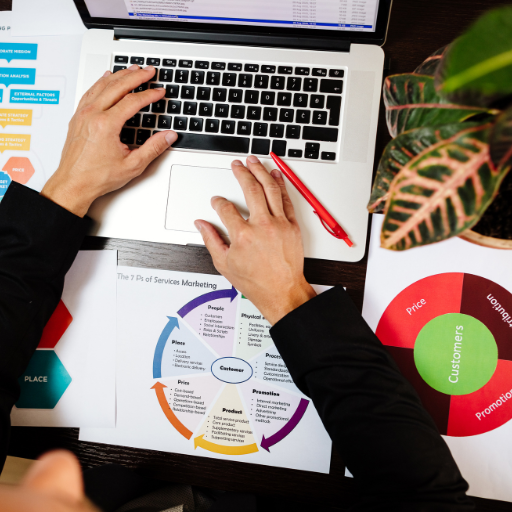 Consider Your Unique Selling Proposition
When starting an Etsy shop it's important to have a unique selling proposition (USP) that sets your shop apart from others in your niche. Your USP could be anything from offering lower prices than competitors to having faster shipping times or using more eco-friendly materials.
Think about what makes your products unique and how you can communicate that to potential customers. For example, if you sell handcrafted jewelry made from recycled materials, your USP could be that your products are environmentally friendly and socially responsible. Your USP should be a key part of your branding and marketing strategy.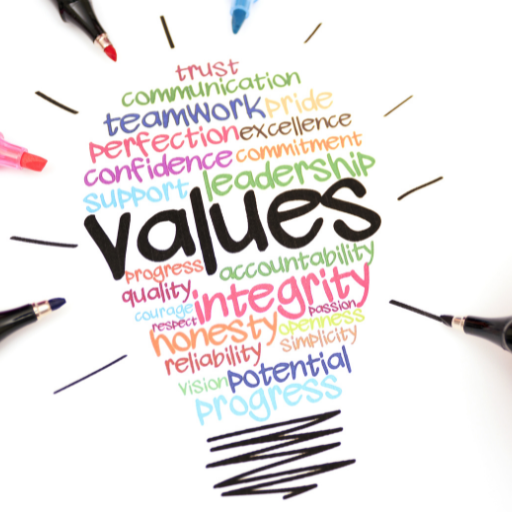 Finding your niche is an important step in starting an Etsy shop, but it's just the beginning. Once you've settled on a product idea and researched the competition within your niche, it's time to start building out your Etsy store. In the next section of this guide, we'll cover how to set up your Etsy shop so that it stands out from the crowd.
Setting Up Your Etsy Store
Once you have completed your Etsy account setup, you can start accepting payments from customers. Etsy supports a variety of payment methods, including direct debit, major credit cards (Visa, Mastercard and American Express) and PayPal. You can also accept Apple Pay or Google Pay for customers who prefer to use those services.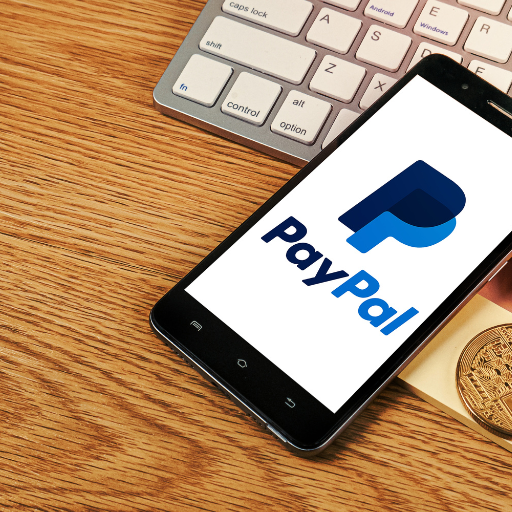 Your shop is able to accept payments in any of the currencies that Etsy supports, including US dollars, Canadian dollars, euros, British pounds, Australian dollars and Japanese yen. You can also choose to accept payments in other currencies by selecting the multi-currency option. This will allow customers from around the world to purchase from your shop in their own currency.
Choose a shop name and create a logo
When choosing a name for your shop, it's important to pick something that is memorable and easy to spell. Take some time to brainstorm different ideas and make sure the shop name you choose reflects the type of products you will be selling. Once you have selected a name, it's time to create your logo.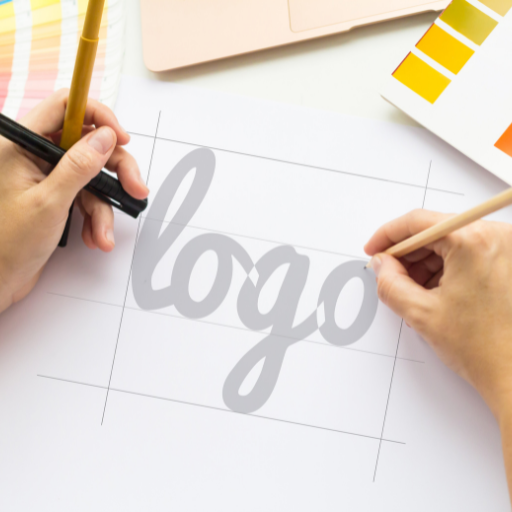 A good logo should be simple, yet eye-catching, and should reflect the style of your brand. One option is hiring a graphic designer to help with this step if it's not something that comes naturally or easily for you. However, if that isn't an option for budget constraints or other reasons there are other options like using Canva.com where they offer templates from which one can choose.
Write a compelling shop description
Your shop description should tell customers what makes your brand unique while highlighting key features of your products at the same time. Think about what sets you apart from other shops in your niche – do you use eco-friendly materials?
Do all of your products have personalized touches? Incorporate these selling points into the description while still keeping it concise. It's also important to include information about shipping times, payment methods accepted, return policies, etc,., so customers know exactly what they're getting into when shopping with you.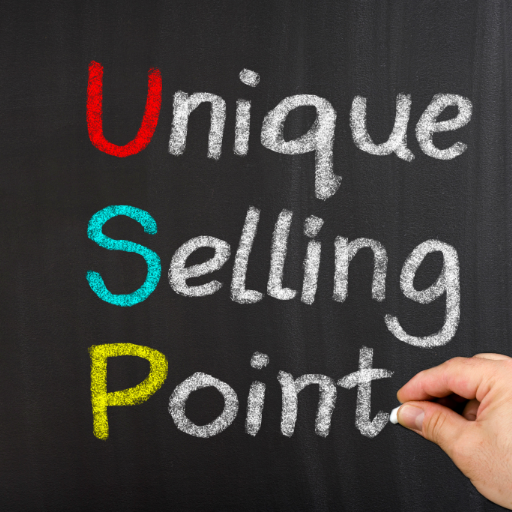 Write clear policies
Writing clear policies for issues such as returns or refunds will help customers feel more confident shopping at your store. Think about the different scenarios that might come up and create policies for each one. For example, you might want to consider a policy for items that are damaged during shipping or a return policy if someone doesn't like the product they received.
It's important to be clear and concise with your policies, so there's no room for misinterpretation. Once you've written them out, make sure to post them clearly in your shop so customers can refer to them easily. The next step is creating amazing products that customers will love!
Creating Your Products
Source Materials for Your Products
When it comes to sourcing materials for your new Etsy shop, there are a few things you'll want to keep in mind. First, consider the quality of the materials you're using. You want your products to be durable and long-lasting, so you should invest in high-quality materials that will stand the test of time. Second, think about how you can use sustainable or eco-friendly materials.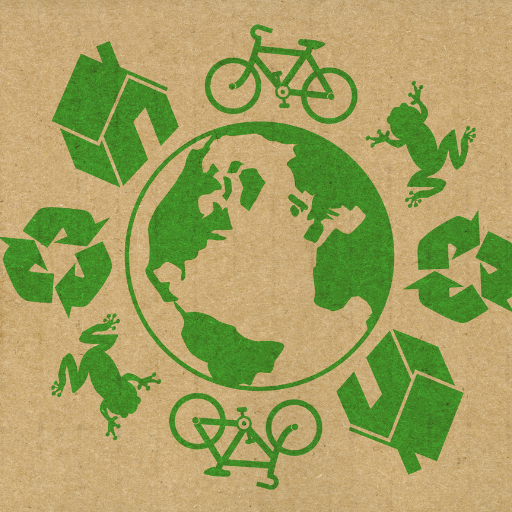 These days, many consumers are interested in buying products that are good for the planet. Depending on what kind of products you're creating, there are many different places you can source your materials from. Some common options include craft stores like Michaels or Joann Fabrics, online marketplaces like Alibaba or Amazon, and specialty suppliers that may be specific to your niche.
Develop Prototypes and Refine Your Designs
Once you've sourced your materials, it's time to start creating prototypes of your products. This is an important step because it allows you to see how your ideas translate into reality and make any necessary adjustments before committing to a full production run. When developing prototypes, don't be afraid to experiment with different colors, patterns, and styles until you find something that looks just right.
Take High-Quality Product Photos
When it comes time to list your products on Etsy, having high-quality photos is essential. After all, potential customers won't be able to physically touch or examine your products before they buy them – so great photos will help them get a sense of what they're purchasing.
To take great product photos for your Etsy business:
1. Invest in a good camera (a DSLR is ideal if possible)
2. Use natural lighting whenever possible
3. Stage your products in a visually appealing way
4. Take multiple shots from different angles
5. Edit your photos to enhance colors, brightness, and contrast
By taking the time to source high-quality materials and refine your designs, you can create truly unique products that stand out in this online marketplace.
Listing Your Products
Write Detailed Product Descriptions That Highlight Features and Benefits
Creating detailed product descriptions on Etsy can make all the difference in helping your shop and Etsy listings stand out from the competition. To begin, focus on crafting a headline that grabs your customer's attention and informs them of what your product is. Then, dive into the features and benefits of your product to help potential customers understand why they need it.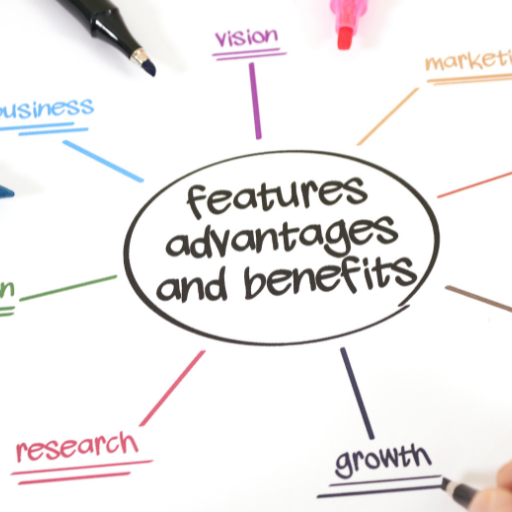 Be sure to use descriptive language that paints a picture in their mind and helps them see how your Etsy listing will improve their life. When writing descriptions for your Etsy listing, think about questions potential buyers might have and address them upfront. This includes details such as product dimensions, materials used, shipping times, and return policies.
Set Competitive Prices for Your Products
When selling on Etsy, it is important to set the right price. Check what other people are charging for similar items. But do not just copy their prices! Think about how much it cost for materials and shipping when setting a price. This will help you make money while also staying competitive.
You can offer different prices for different amounts of products. This encourages people to buy more and it helps you make more sales. Also, customers may be happy to pay a bit extra if your product is very good or you give them great service.
Optimize Product Tags To Improve Search Visibility
Etsy runs on search engine optimization (SEO), which means it's crucial to optimize your listings for maximum visibility. One way to do this is by using product tags, which are keywords that describe your product and help potential customers find it more easily. When choosing tags, think about the words people might use when searching for a product like yours.
If you're selling handmade candles, for example, some relevant tags might include "soy wax," "aromatherapy," or "home decor." Be specific as possible – rather than just "candles," use descriptors like "hand-poured" or "beeswax".
Pro tip: Etsy allows up to 13 tags per listing, so take advantage of all of them! And if you're not sure what keywords to use, try searching within your niche on Etsy and see what tags come up frequently.
With these techniques in place, you're on your way to building a successful Etsy store!
Marketing Your Shop
Congratulations on getting your shop set up and creating some amazing products! Now it's time to get your Etsy business out there and start selling. In this section, we'll be discussing different ways you can market your Etsy shop.
Utilize social media platforms to promote your shop and products. Social media is a powerful tool for promoting your Etsy shop. Platforms like Facebook, Instagram, and Twitter can help you reach a wider audience and engage with potential customers. When using social media to promote your Etsy shop, make sure to use high-quality images of your products.
You can also share behind-the-scenes photos of you creating the product or packaging orders. Another way to effectively use social media is by running giveaways or contests. This could be as simple as asking followers to tag their friends in a post or reposting one of your photos for a chance to win a prize.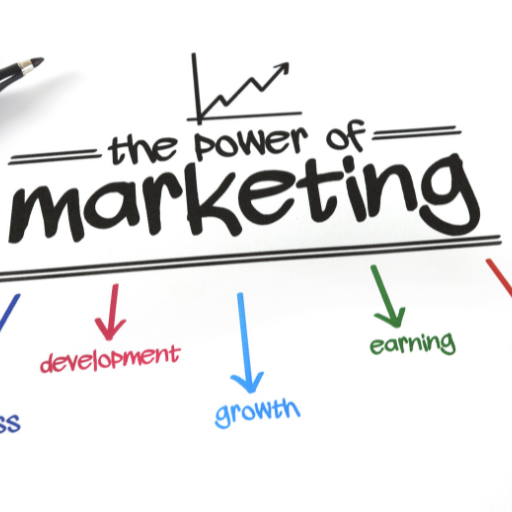 This helps spread the word about your shop organically while also incentivizing engagement with potential customers. Participate in relevant online communities to build brand awareness. Building brand awareness is key for any successful business, especially when starting out on Etsy.
One way to do this is by participating in relevant online communities such as forums or Facebook groups related to the product niche you are selling in. Joining these groups allows you to connect with potential customers who are already interested in what you're selling. When engaging with these communities, don't just advertise yourself – provide value by answering questions honestly and offering helpful advice when necessary.
If someone within the community needs the type of product you offer, they may remember that conversation and check out your shop later on. Consider paid advertising options on Etsy or other platforms.
Marketing your Etsy shop is an ongoing process that requires consistent effort. Utilizing social media platforms, participating in relevant online communities, and considering paid advertising options can all help build brand awareness for your shop. Remember to stay true to yourself as a brand while also being open to feedback and new ideas.
Investing in Ads for Promoting Product: A Comprehensive Analysis
With Etsy Ads, small business owners can pay to have their products displayed at the top of the Etsy search bar results using a pay-per-click advertising program. This increased visibility can potentially lead to more sales. Our analysis will cover the pros and cons, and provide recommendations for their best use.
Benefits
1. Increased Visibility: Ads can improve your shop's visibility and search ranking on the platform, helping you reach more potential customers. Since Etsy has millions of active buyers worldwide, a higher ranking can greatly increase the chances of your product being discovered and sold.
2. Targeted Audience: By using a, you can attract buyers who are already interested in your niche, increasing the likelihood of sales. Unlike other advertising platforms, ads on Etsy are specifically designed to target users who are browsing and shopping for handmade and unique items.
3. Cost-Effective: Given Etsy operates on a pay-per-click model, you only pay when a potential customer clicks on your ad, making it a cost-effective advertising solution. You can also set a daily budget and control your advertising spend.
4. Easy to Use: Simple to set up and manage with minimum effort, making it convenient for sellers – even those without prior advertising experience.
Drawbacks
1. High Competition: As the Etsy marketplace continues to grow, competition for ad placements and search rankings increases. Consequently, result, some sellers may find it challenging to stand out in a saturated market and achieve substantial returns on their ad spend.
2. Limited Customization: currently sellers have limited control over targeting preferences and ad placements. For instance, you can't specify which items to promote or perform detailed targetings like what's available on platforms like Google Ads or Facebook Ads.
3. Dependency on Etsy Search Algorithm: Etsy Ads rely on the platform's search algorithm, which is subject to changes and updates that may impact your ads' performance. These changes can make it harder to maintain consistent ad performance.
Recommendations for Using Ads for Promoting Product
1. Start Small: Begin with a small daily budget and monitor your ad results closely. This approach will help familiarize you with the platform and its features, allowing you to make informed decisions about future investments in ads.
2. Optimize Listings: Ensure that your [product] listings are properly optimized, including high-quality photos, relevant keywords, and detailed descriptions. Properly optimized listings will improve your chances of ranking higher in Etsy search results and increase the effectiveness of your ads.
3. Test and Iterate: Regularly analyze and adjust your Etsy Ads strategy to maximize results. Experiment with various budgets, keyword combinations, and listing optimizations to find the most effective approach.
4. Timing: Consider investing more during peak shopping seasons or when launching new products to capitalize on increased buyer activity and improve your chances of success.
Managing Orders and Customer Service
Stay Organized with Order Tracking Systems
When you start receiving orders, it can be overwhelming to keep track of them all. This is where order tracking systems come in handy. Etsy has a built-in order management system that allows you to view and manage your orders, mark them as shipped when fulfilled, and track your revenue.
You can also download a CSV file of your orders to organize them in Excel or Google Sheets. In addition to Etsy's system, there are also third-party apps you can use for order tracking. Some popular options include ShipStation and Shippo. These apps integrate with Etsy's system to simplify the shipping process by allowing you to print shipping labels directly from the app.
Maintain Open Communication with Customers
Communication is key when it comes to customer service on Etsy. Customers want to be kept up-to-date on the status of their orders, so it's important that you provide frequent updates throughout the ordering process. One way to keep customers informed is by sending shipping updates via Etsy's messaging system or email.
Let your customers know when their order has shipped and provide them with any tracking information available. It's also important to respond promptly to any customer inquiries or issues that may arise during the ordering process. Be friendly and professional in your interactions with customers, addressing any concerns they may have and offering solutions when possible.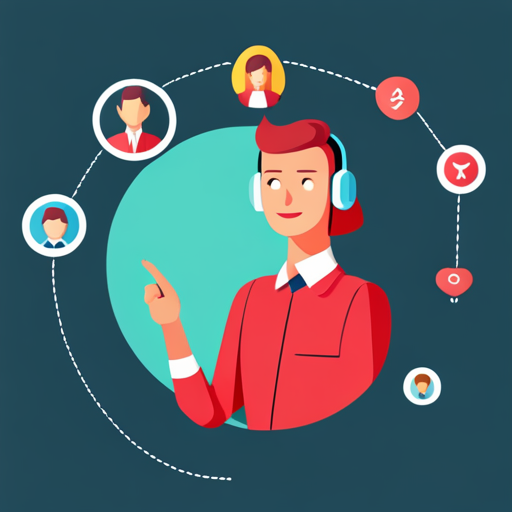 Additionally, following up with customers after they receive their orders can help create repeat customers. Also, consider offering free shipping to returning customers so you can build more loyalty. Send a thank-you email or message asking for feedback on their purchase experience – this will not only show that you value their opinion but also give insight into areas where you can improve your shop's customer service experience.
Managing orders and providing excellent customer service are essential components of running a successful Etsy shop. Utilizing order tracking systems like those offered by Etsy and third-party apps can help you stay organized and simplify the shipping process.
Maintaining open communication with customers throughout the ordering process, including shipping updates, tracking information, and follow-up emails after delivery, will help you build strong relationships with your customers and increase the likelihood of repeat business. By prioritizing these areas of your shop's operations, you'll be well on your way to building a thriving small business.
Conclusion
Starting an Etsy shop can be a challenging but highly rewarding experience. With the right mindset and preparation, you can turn your passion for crafting or design into a successful business that generates income and brings joy to customers around the world. Throughout this guide, we've covered many key aspects of starting an Etsy shop, from finding your niche and creating your products to marketing your shop and managing orders and customer service.
Always remember why you started your Etsy shop in the first place – because you have a passion for creating beautiful things that bring joy to others. So go ahead – take that first step towards starting your own small business today! With hard work, creativity, and determination – who knows where it might lead?
Frequently Asked Questions for Starting an Etsy Shop
Q: What are the basic requirements on how to start an etsy shop?
A: To start an Etsy shop, you'll need to create an account, have a valid credit card for direct checkout and other fees, and set up a PayPal account (optional, but recommended). You will also need to select a shop name, design a logo, write a shop description, list products to sell, and plan for shipping and customer service. Preparing high-quality product images, detailed product descriptions, and competitive pricing are essential for both marketing and customer satisfaction.
Q: How much does it cost to open and maintain an Etsy shop?
A: Etsy has a simple fee structure, consisting of three main components – listing fees, transaction fees, and payment processing fees. It costs $0.20 to list an item for a four-month period or until the item is sold. Etsy takes a 5% transaction fee from the sale price, and payment processing fees vary depending on the location of your business but are typically around 3% + $0.25 per transaction. These fees cover the use of their platform and access to features like payment processing and shipping labels.
Q: What types of products can I sell on Etsy?
A: Etsy focuses primarily on unique, handmade, and vintage items, as well as digital products and craft supplies. This includes categories such as art and photography, clothing and accessories, home decor, jewelry, craft supplies and tools, toys and games, and digital products like printables or design templates. You cannot sell mass-produced or drop-shipped items, as they do not fit within Etsy's marketplace ethos.
Q: How do I handle sales tax on Etsy sales?
A: As an Etsy seller, you will be responsible for collecting, reporting, and paying sales taxes on your sales, depending on the specific tax laws and regulations of your country, state, or province. Etsy provides a sales tax feature that automatically calculates the appropriate tax rate for each sale within the United States. However, it is crucial to familiarize yourself with the tax laws for your location, as they may vary or require additional action on your part.
Q: What are Etsy's policies regarding selling a specific type of product?
A: Etsy's Seller Policy outlines the guidelines and requirements for selling various types of products on the platform. Ensure that your products fall within the acceptable categories and do not infringe upon any copyright or intellectual property laws. Additionally, some products, such as those with adult content, may have restrictions on display and marketing. Familiarize yourself with Etsy's policies and guidelines to avoid any potential issues with your listings or shop.
Q: Can small business owners promote their Etsy store on other platforms?
A: Yes! Promoting your Etsy shop on other platforms is a great way to drive traffic and increase sales. Social media channels like Facebook, Instagram, Pinterest, and Twitter are excellent options for reaching a broader audience and showcasing your products. Be creative with your promotions – consider using giveaways, contests, or collaborations as marketing strategies. Also, don't forget to leverage relevant online communities and forums related to your niche to raise awareness of your brand.
Q: What do successful Etsy sellers do?
A: Successful Etsy sellers do a variety of things to ensure their success on the platform. They create unique, high-quality products that are in demand and appeal to a specific target audience. They also stay up to date with changing trends and buyer preferences. Additionally, successful Etsy sellers promote their shop on other platforms and effectively network within the communities related to their niche.
It is also important for them to provide excellent customer service by maintaining open communication, responding promptly, providing accurate product information (including detailed shipping information), and managing any issues that may arise during transactions. Finally, they utilize analytics tools like Etsy's Shop Stats tool or Google Analytics to gain insights into user behavior and optimize their shop accordingly.
Q: Do I need a business bank account for my own shop?
Yes it's recommended you separate personal finances from business ones.