How to Use Content Marketing for B2B: The Ultimate 2023 Guide
Struggling to get your B2B content to resonate? You're not alone. The digital landscape is a jungle, and we're all just trying to find our way through it. What if you could navigate this jungle with a map in hand, a guide that's been tested and proven? I've been where you are—constantly adapting, always learning, and yes, occasionally stumbling. But through it all, I've gathered some invaluable insights.
This ultimate guide for 2023 is your roadmap to success. It's filled with actionable strategies and real-world examples that have worked for me and can work for you too. Imagine having content that not only captures attention but also drives action. That's what we're aiming for here.
So, pour yourself a cup of coffee, or tea if that's your jam, and let's get started. This isn't just another article; it's your step-by-step guide to mastering B2B content marketing in 2023. And trust me, you'll want to read every word.
How to Use Content Marketing for B2B: Create Content for All Phases of the Marketing Funnel
In the B2B world, the marketing funnel isn't just a concept; it's a roadmap for content creation. Understanding the different stages can help you tailor your content to meet the needs of potential customers at every touchpoint. Let's break down how to do this effectively.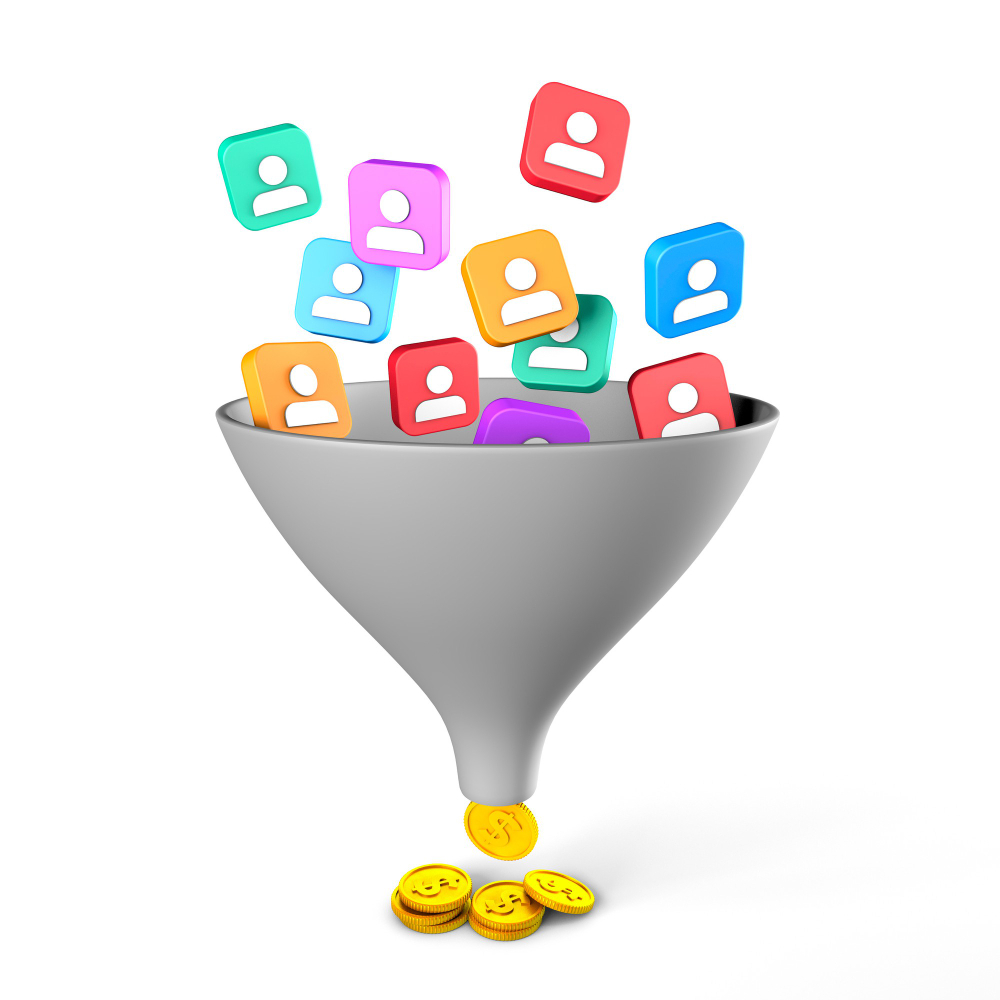 Use the Entire Marketing Funnel
In content marketing, understanding the entire funnel is crucial for creating content that resonates with your audience at different stages. Let's break it down:
1. Awareness Stage: At this point, your target audience may not even know they have a problem. Content formats like blog posts and social media updates are excellent for gently introducing your brand and its solutions.
2. Consideration Stage: Now, your audience is actively looking for solutions. Webinars, eBooks, and detailed guides can provide the in-depth information they're seeking.
3. Decision Stage: This is where you seal the deal. Case studies, customer testimonials, and product demos can help tip the scales in your favor.
By tailoring your content to each stage, you're not just throwing content into the void; you're strategically guiding your audience through their buyer journey.
Length of the Sales Cycle
In B2B, the sales cycle can be a marathon, not a sprint. Tailoring your content to the length of your sales cycle can make a significant difference in how you engage audiences and generate leads. The length of the sales cycle can vary significantly depending on the industry.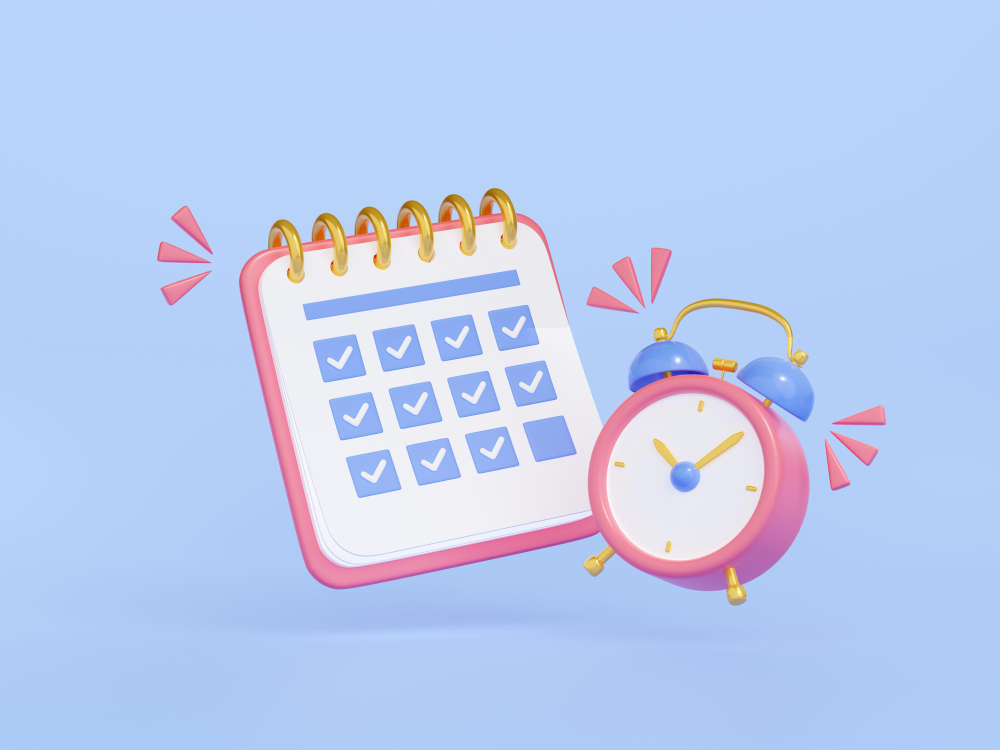 For instance:
Tech Industry: Sales cycles can be shorter because the need for new solutions is often urgent.
Manufacturing: Here, the sales cycles can be much longer due to the complexities and costs involved.
Why does this matter in content marketing? Because the type and frequency of content you should publish are directly influenced by how long it takes for leads to convert into customers.
For longer sales cycles, you might focus on nurturing leads with a series of educational emails or in-depth whitepapers.
For shorter cycles, quick-win content like how-to videos or product feature highlights might be more effective.
Elements of a Successful B2B Content Marketing Strategy
A successful content marketing strategy starts with thorough audience research. Tools that provide demographic data can help you create accurate buyer personas. Once you know your audience, you can diversify your content formats. From blog content to launching a YouTube channel, the sky's the limit.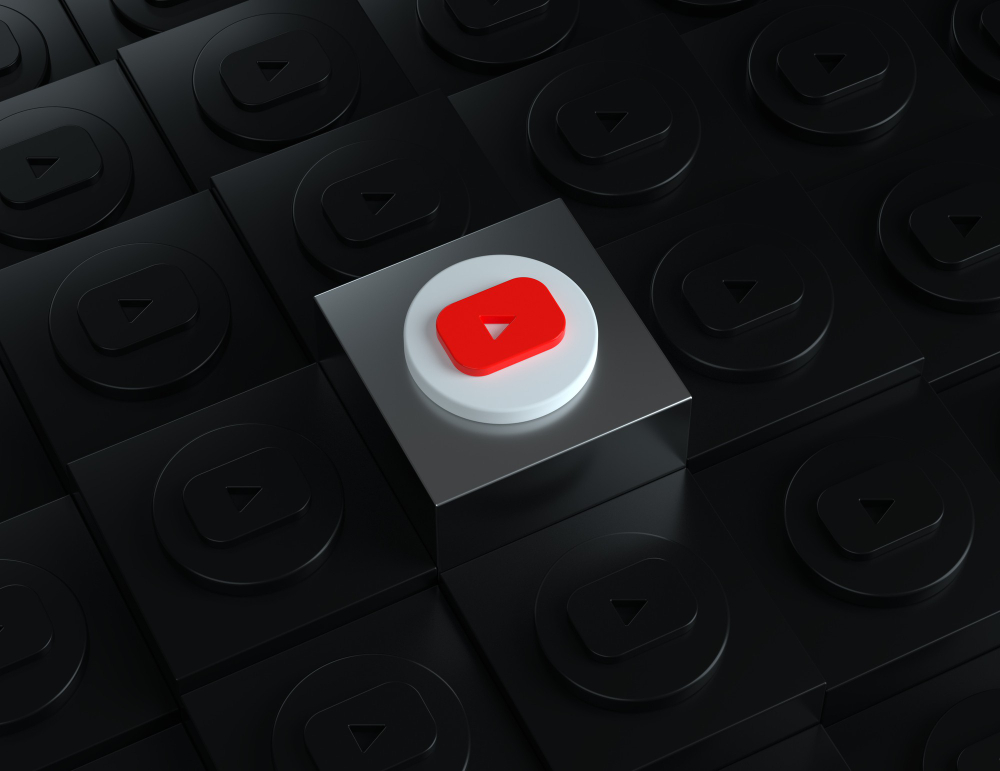 How is a B2B Content Marketing Strategy Different from B2C?
B2B and B2C marketing are like apples and oranges. For starters, your business audience has different needs and pain points than the average consumer. This calls for a tailored content strategy that addresses these unique challenges.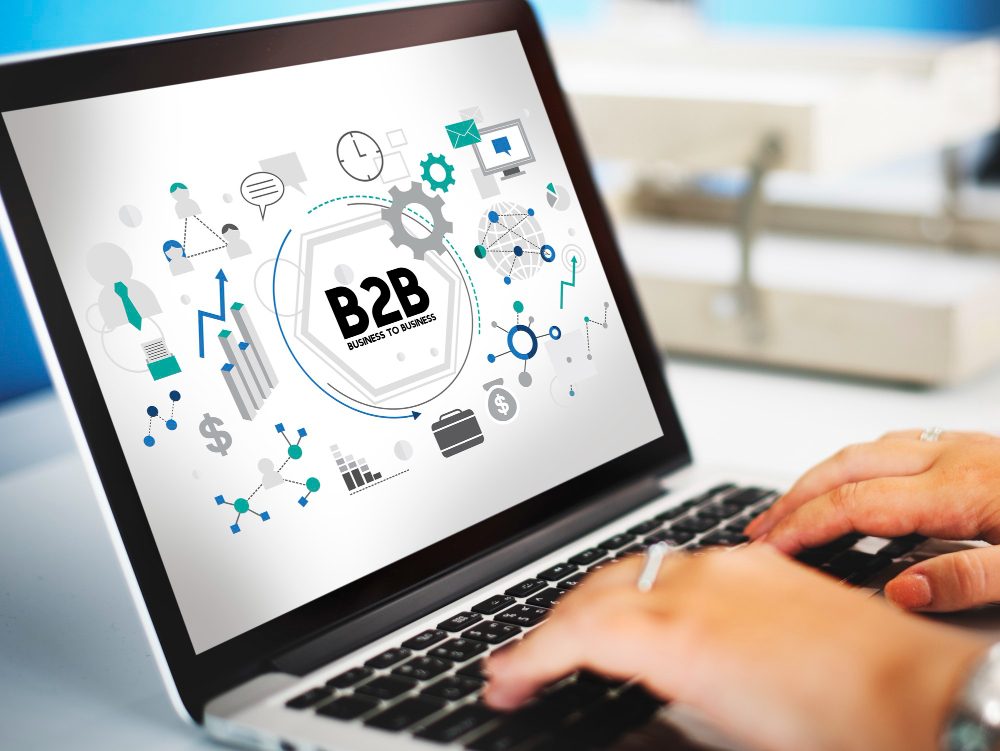 Why is a Content Marketing Strategy So Important?
Without a well-documented content marketing strategy, you're essentially shooting in the dark. A solid strategy aligns your efforts with your broader marketing strategy, helping you build brand awareness and forge meaningful relationships with your target audience.
Research Competitors in Your Niche
Knowing what other businesses in your niche are doing can offer invaluable insights. Tools like Google Analytics are essential for tracking your competitors' digital marketing moves and adjusting your marketing strategy accordingly.
Understanding your competitors is a cornerstone of any successful content marketing strategy. It's not about copying what they're doing; it's about identifying gaps and opportunities where you can shine. Here's how to go about it:
1. Identify Key Competitors: Make a list of businesses that are closely related to your niche. These could be direct competitors or companies that are tangentially related but still relevant.
2. Analyze Their Content: Take a deep dive into the types of content they're publishing. Are they focusing on blog posts, webinars, or something else? This will give you insights into what's resonating with the audience in your industry.
3. Look for Gaps: Are there topics or formats they're not covering? This could be your chance to fill that void and position your brand as a thought leader.
4. Check Engagement: How are people reacting to their content? Are they building brand awareness effectively? Use this information to refine your content marketing strategy.
Audience Motivation
Understanding what motivates your audience is key to creating engaging content. Whether it's solving a specific problem or offering interesting data, knowing your audience's triggers can help you craft content that resonates.
Understanding the psychographics of your target audience can add another layer of depth to your content marketing strategy. Here's how:
1. Values and Beliefs: What are the core values and beliefs of your target audience? This can help you create leadership content that resonates on a deeper level.
2. Pain Points: What problems are they trying to solve? Knowing this can help you tailor your content to offer real solutions.
3. Goals and Aspirations: What are they aiming to achieve professionally? Content that helps them reach these goals will be highly valuable.
4. Behavioral Triggers: What actions or events trigger them to seek out a solution? Understanding this can help you time your content more effectively.
5. Preferred Content Format: Do they prefer long-form content like whitepapers and research reports, or are they more inclined to engage with shorter content like social media posts? Tailoring your content format to their preferences can increase engagement.
6. In-Person vs. Digital: Some B2B audiences value in-person events and networking. Knowing this can help you decide whether to invest in webinars, virtual events, or even in-person events when it's feasible.
By understanding these psychographics, you can create content that not only solves problems but also resonates on an emotional and psychological level.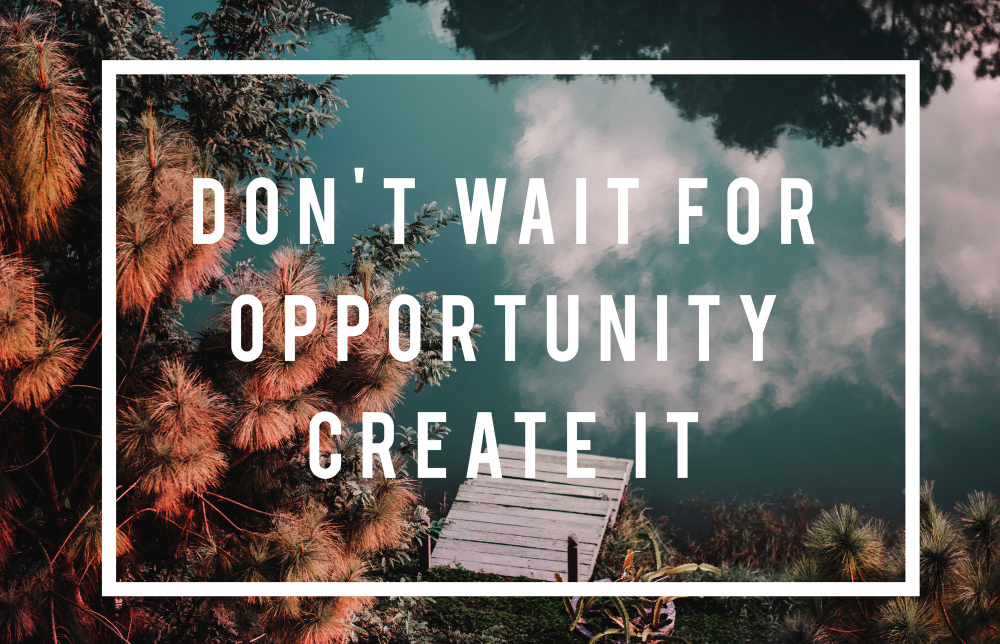 5 Steps to Develop a B2B Content Marketing Strategy
Crafting a B2B content marketing strategy doesn't have to be a daunting task. Breaking it down into manageable steps can make the process not only easier but also more effective. Let's walk through these steps one by one.
Paid Promotional Channels
Investing in paid channels like native advertising can amplify your content distribution, helping you reach a wider audience. But remember, it's not just about throwing money at the problem; it's about choosing the right distribution channels for your content.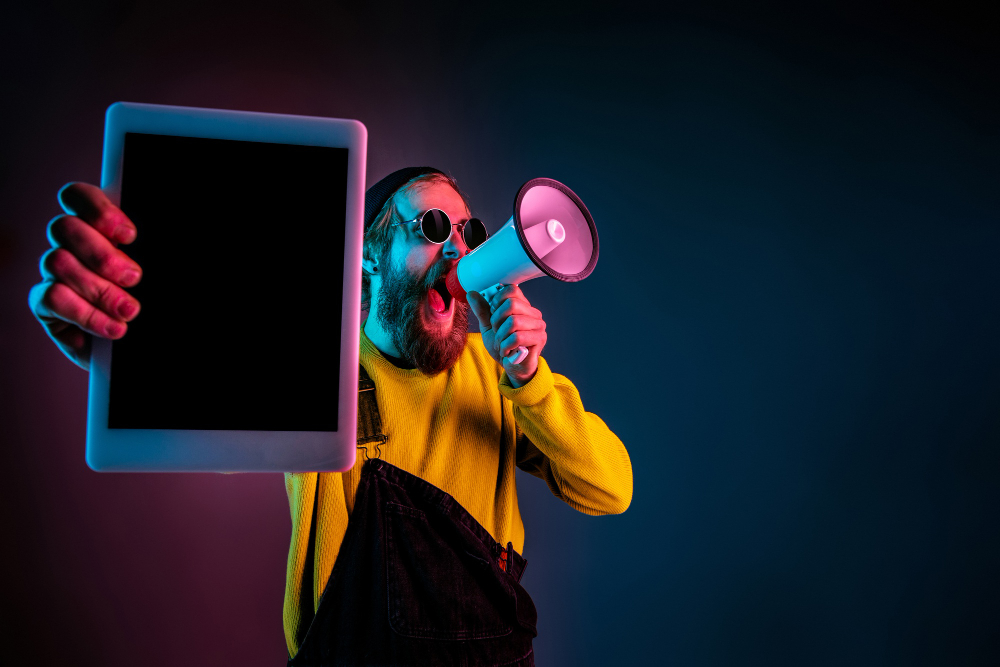 Content Upgrades to Gated Assets
Offering content upgrades like downloadable PDFs or video tutorials can turn a regular blog post into a lead-generating machine. These gated assets can provide more in-depth content for your audience, encouraging them to engage further with your brand.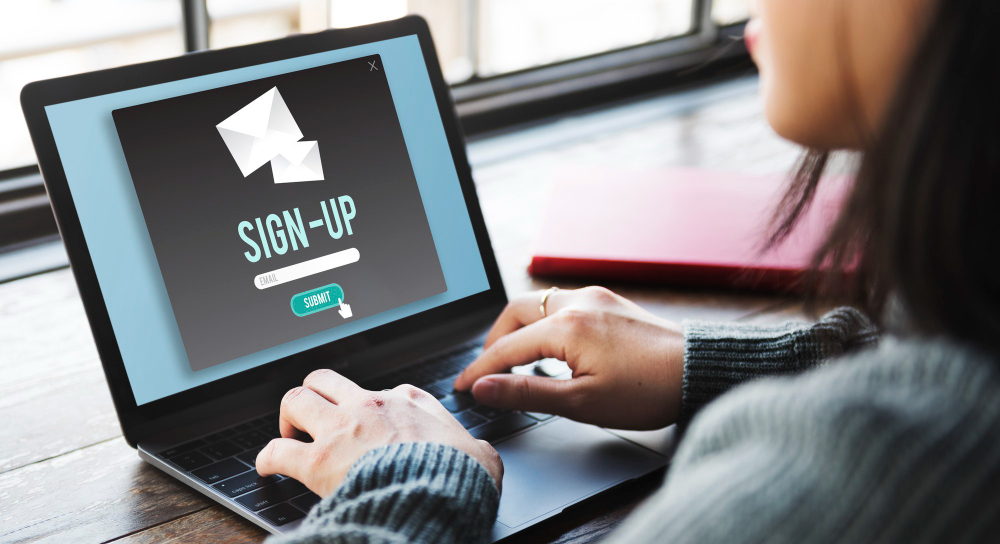 Virtual Events with Cutting-Edge Content That Hits Popular Pain Points
Virtual events offer a unique opportunity to engage with your audience in real time. Whether it's a webinar or a virtual roundtable, make sure the content you present addresses the pain points that are top of mind for your target companies.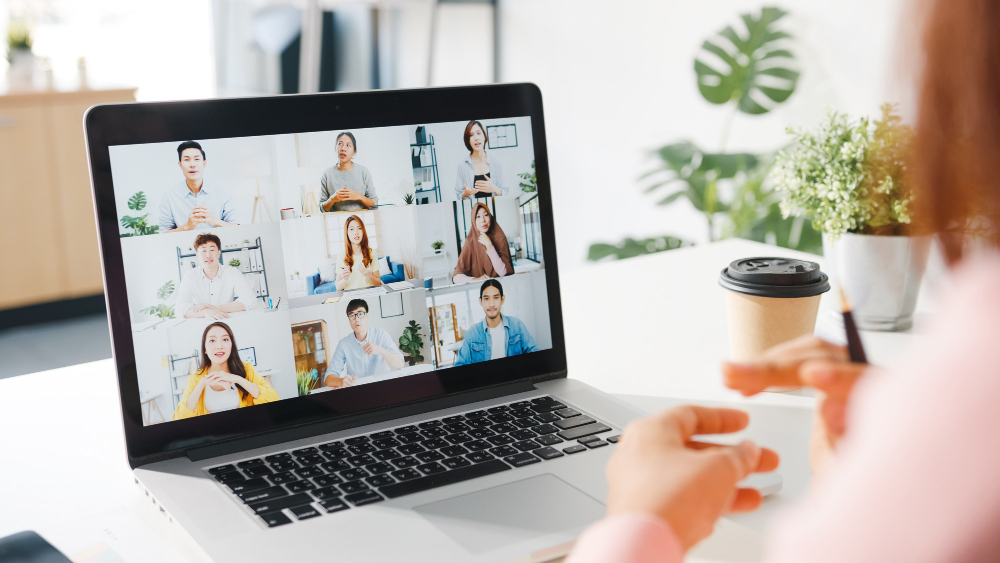 Social Media Content
Don't underestimate the power of social media channels when it comes to distributing content. Platforms like LinkedIn and Twitter are goldmines for B2B marketers looking to generate brand awareness and engage with potential customers.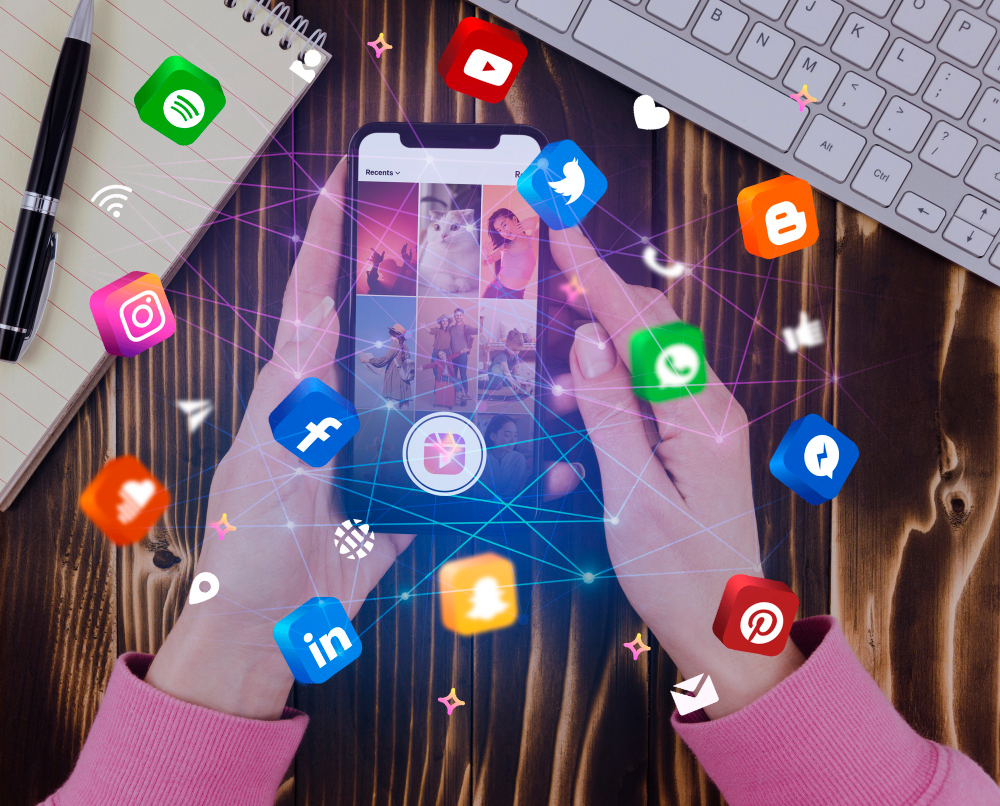 SEO and Keyword Research
Last but not least, don't overlook the importance of SEO and keyword research in your content marketing strategy. Knowing what terms your target audience is searching for can help you create content that not only resonates but also ranks well in search engines. This is a critical step for driving organic traffic to your content, complementing your paid and social media efforts.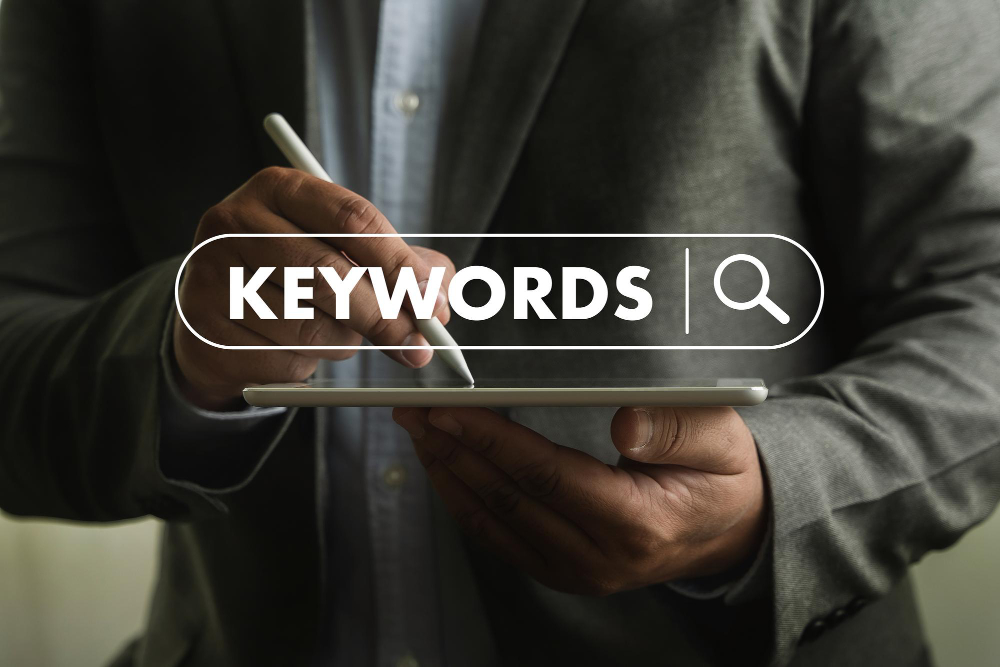 Content Marketing Tools for B2B
Leveraging the right tools can make or break your content marketing strategy. Here are some must-haves:
1. SEO Tools: Platforms like SEMrush or Ahrefs can help you with keyword ideas and competitive analysis, ensuring your content ranks well on search engines.
2. Content Management Systems (CMS): WordPress or HubSpot CMS are popular choices for managing and publishing articles.
3. Social Media Management: Tools like Hootsuite or Buffer can help you schedule social media posts, allowing for consistent brand positioning across platforms.
4. Analytics: Google Analytics is a must for tracking user engagement and ROI. You can't improve what you can't measure, right?
5. Email Marketing Platforms: ConvertKit or Mailchimp are excellent for nurturing leads, especially in industries with longer sales cycles.
By integrating these tools into your content process, you can automate mundane tasks, freeing up time to focus on creating high-quality content.
What Makes a Good B2B Content Marketing Campaign?
A successful B2B content marketing campaign is more than just a collection of blog posts and social media updates. It's a well-coordinated effort that aims to engage audiences and drive action. Let's explore what sets a good campaign apart.
A Practical Guide for How B2B Brands Can Use Content Marketing to Better Engage Audiences Throughout the Buyer Journey
Your content should serve as a guide that helps your audience navigate their buyer journey. From the awareness stage to the decision-making process, each piece of content should offer valuable insights and actionable steps.
Step 1: Understand Your Audience
Before diving into content creation, it's crucial to understand who your target customers are. This is the cornerstone of any successful marketing strategy.
Step 2: Content Planning and Strategy
Once you understand your audience, the next step is to develop a content strategy. This involves brainstorming content ideas that resonate with your audience and align with your broader marketing strategy.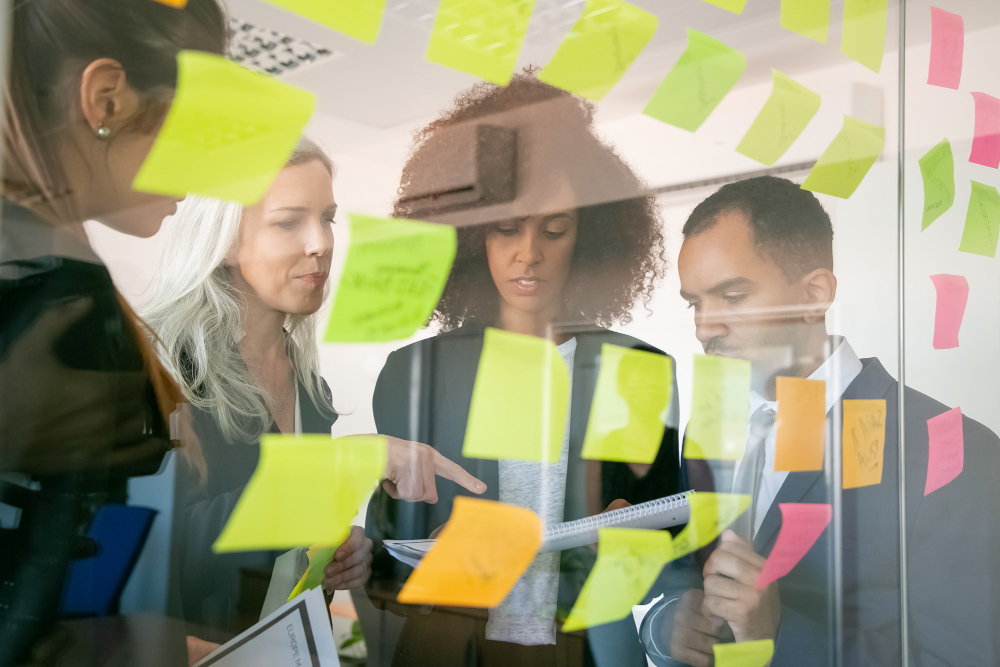 Step 3: Content Creation
Content creation is where the rubber meets the road. Whether you're a team of content marketers or a solo content marketer, the quality of your content can make or break your strategy. Focus on creating valuable content that solves problems and addresses pain points.
Step 4: Content Distribution
After creating your content, the next step is content distribution. Utilize multiple channels to reach your audience. Whether it's through social media platforms or other businesses in your network, effective distribution is key.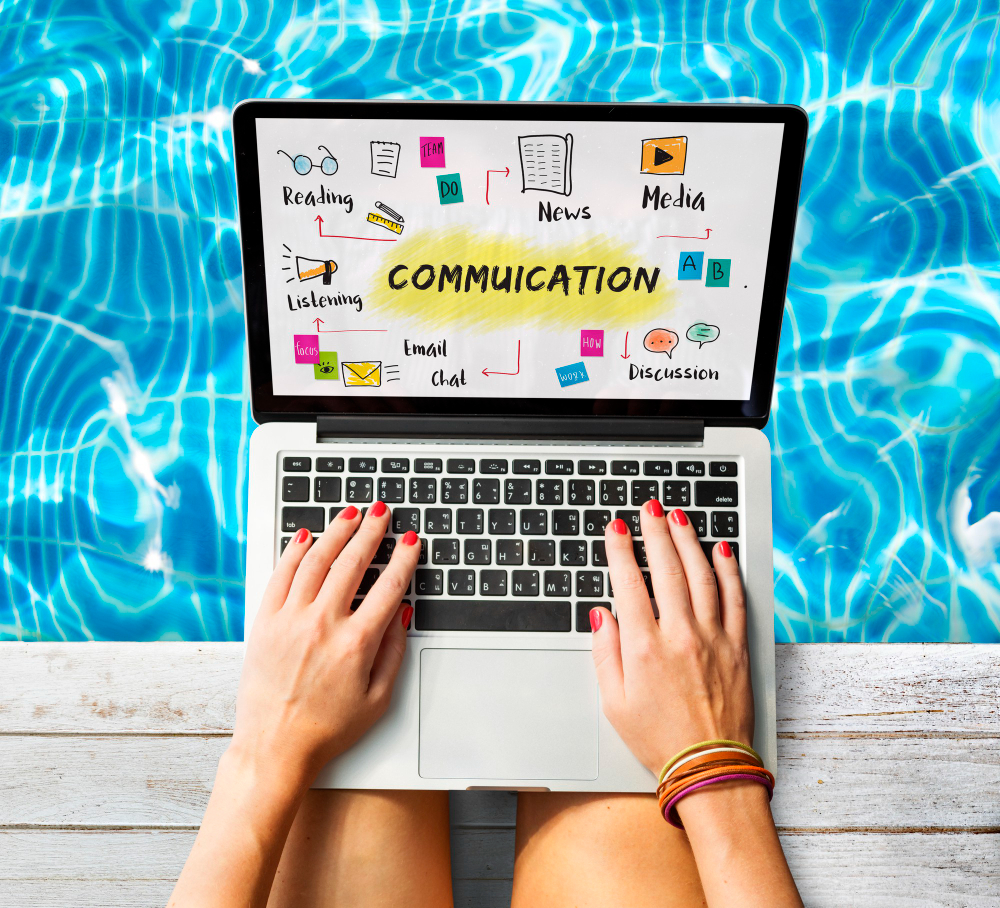 Step 5: Measure and Optimize
The final step in your content marketing strategy involves measuring the effectiveness of your content marketing campaigns. This will inform future content planning and help you refine your marketing strategy.
Facebook Ad Promotion for High-Converting Blog Posts
Facebook isn't just for B2C; it can be a powerful platform for B2B as well. Promoting high-converting blog posts through Facebook ads can help you reach a broader audience and generate more leads.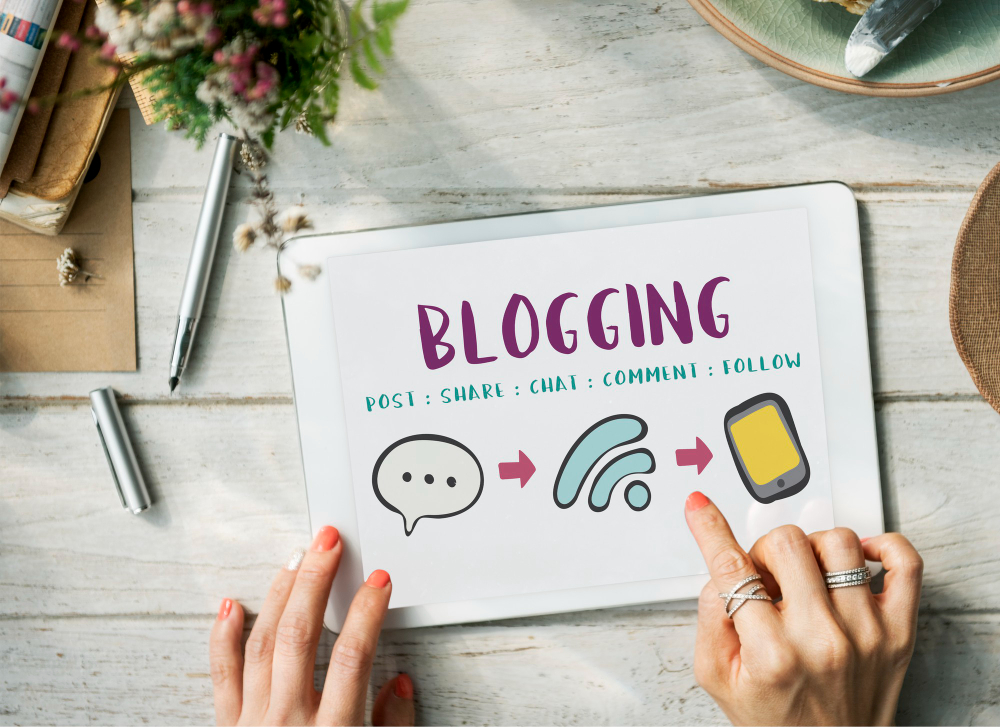 Build a Content Creation Workflow
Creating content is one thing; doing it efficiently is another. A well-defined workflow can streamline your content creation process, making it easier to produce high-quality content consistently.
Step 1: Learn Everything About Your Product
1. Product Features: List down all the features of your product.
2. Unique Selling Points: Identify what sets your product apart.
3. Target Audience: Understand who will benefit the most from your product.
The more you know about your product, the better you can communicate its benefits and features. This knowledge is crucial for creating content that resonates with your target audience and aligns with your content marketing strategy.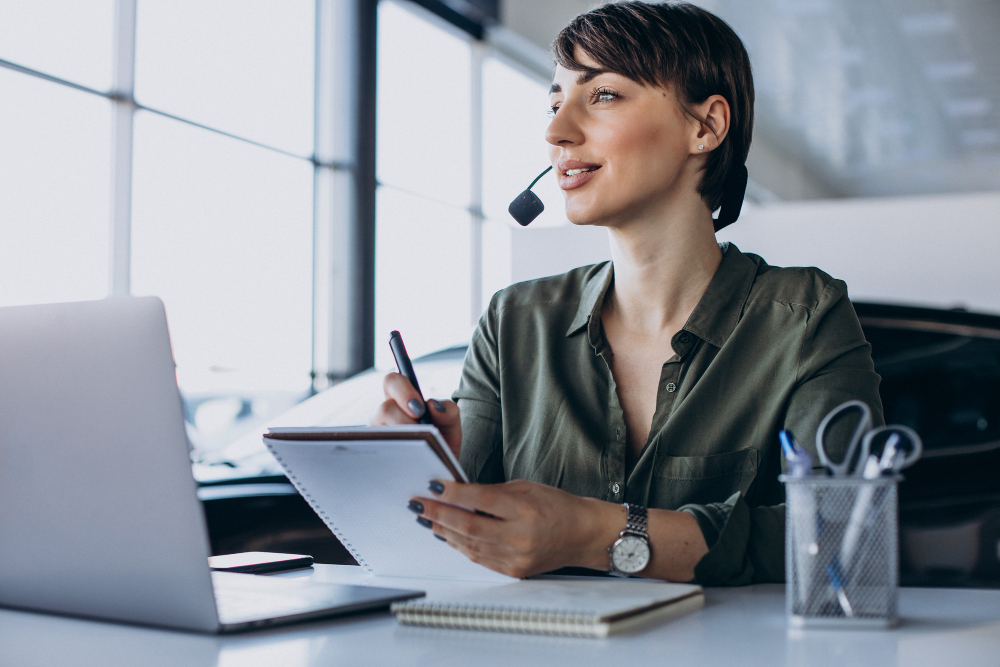 Step 2: Perform a Content Audit
1. Inventory Existing Content: Catalog all the content you've already created.
2. Analyze Metrics: Look at engagement, reach, and other KPIs.
3. Identify Gaps: Spot areas where you lack content or where existing content is underperforming.
A content audit can reveal gaps in your existing content and provide insights into what's working and what's not. This information is invaluable for refining your content strategy.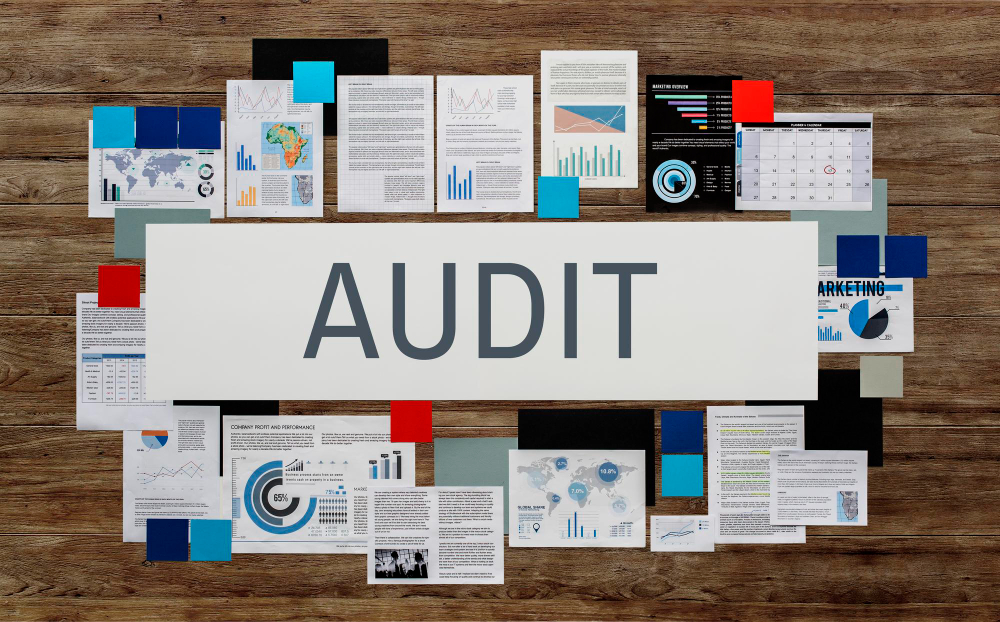 Step 3: Assemble Your Content Team
Even if you're a solo content marketer, it's essential to have a clear division of roles. Who's responsible for what? This could include writers, designers, and social media managers.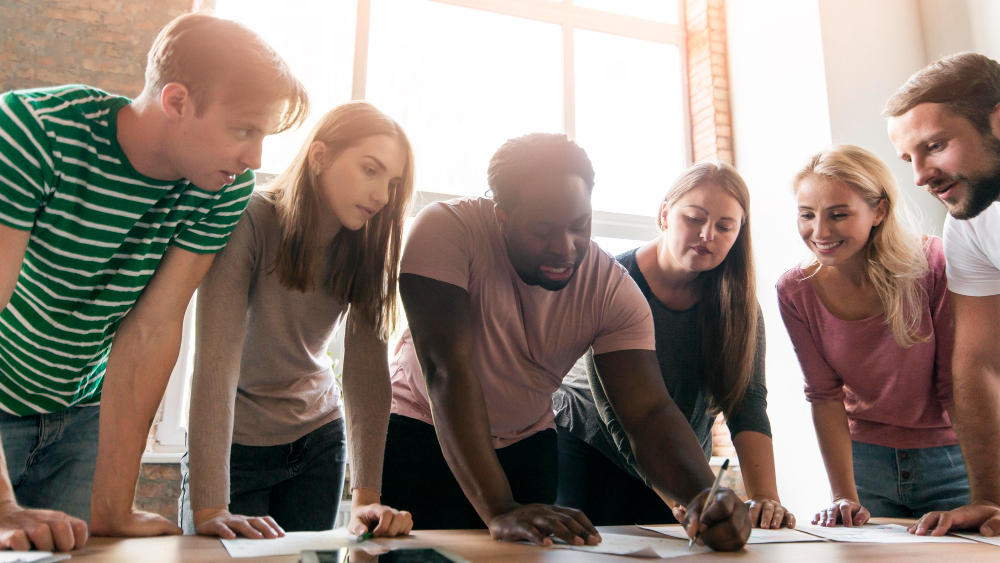 Step 4: Create a Content Calendar
1. Plan Topics: Based on your audit and product knowledge, plan out topics that align with your content marketing.
2. Assign Deadlines: Make sure each piece of content has a deadline.
3. Allocate Resources: Decide who will work on what.
A content calendar helps content marketers stay organized and ensures that you're consistently publishing articles or other content formats.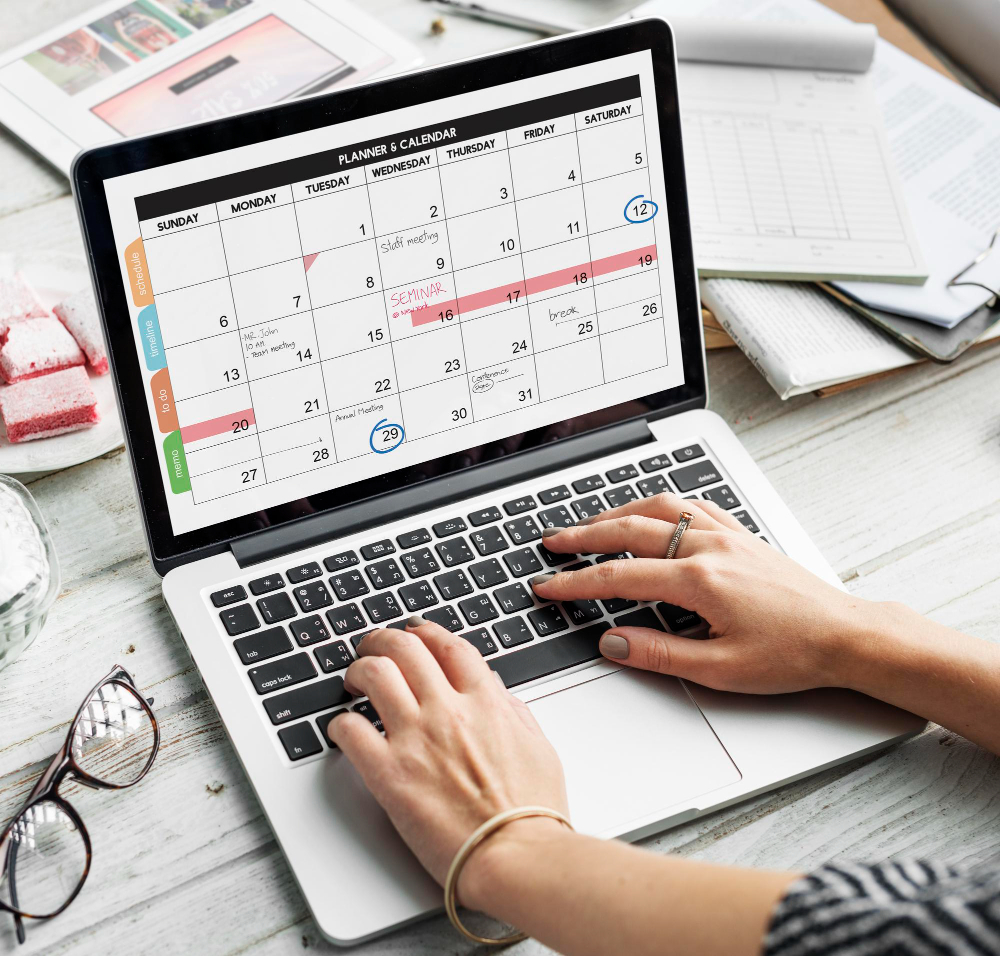 Step 5: Review and Revise
1. Peer Review: Have another set of eyes look over the content.
2. SEO Check: Make sure it's optimized for search results.
3. Final Approval: Before promoting content on social media platforms or elsewhere, get final approval from stakeholders.
Step 6: Publish and Promote
1. Publish: Once approved, go ahead and publish the content.
2. Promote: Use various channels for content distribution, including social media platforms.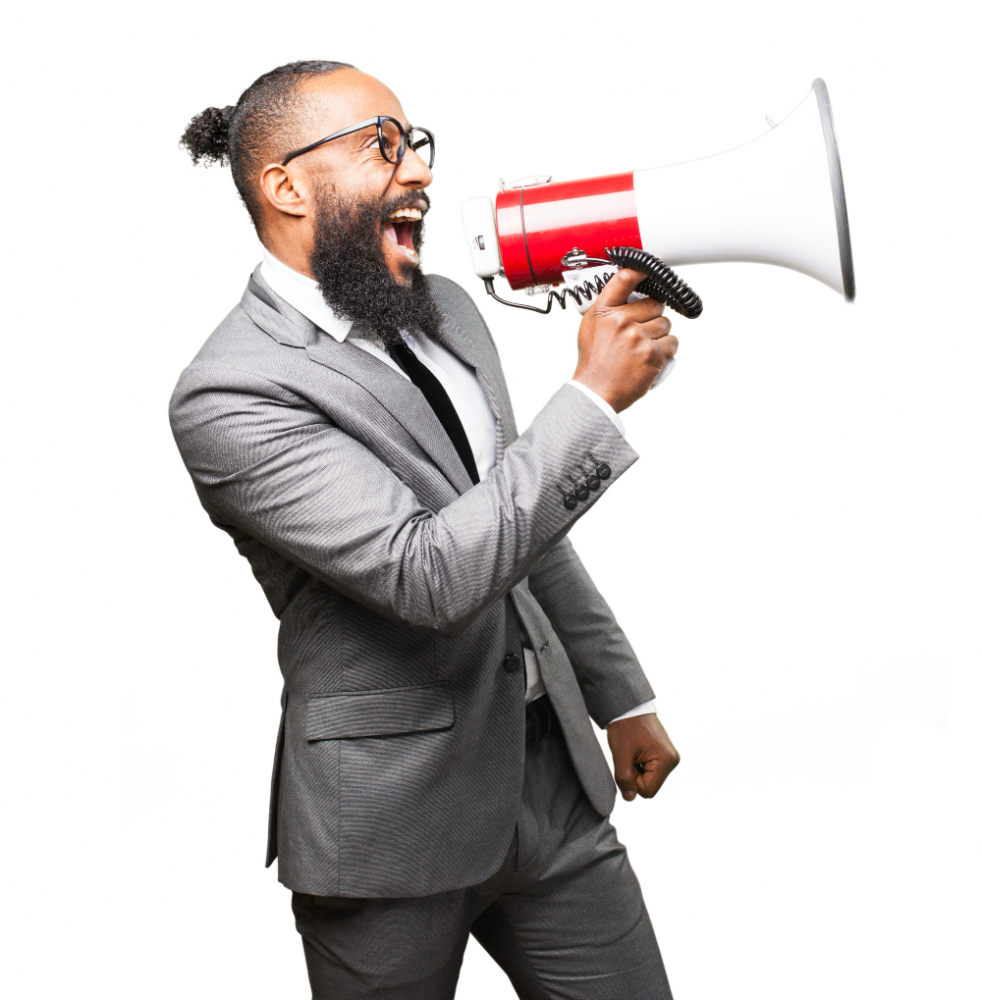 Step 7: Measure and Iterate
1. Analyze Metrics: Look at engagement, reach, and conversion rates.
2. Refine Strategy: Use these insights to refine your content marketing strategy for future content creation.
Measuring Content Marketing ROI
If you can't measure it, you can't improve it. Understanding the return on investment (ROI) of your content marketing efforts is crucial for fine-tuning your strategy and proving its value to stakeholders. Let's dig into how to do this effectively. Here's a step-by-step guide:
1. Identify Costs: Calculate the total cost of your content marketing efforts. This includes everything from the time spent brainstorming content ideas to the actual production and distribution costs.
2. Track Conversions: Use analytics tools to track how many leads or sales were generated from each piece of content.
3. Calculate Revenue: Multiply the number of conversions by the average value of a conversion to get the total revenue generated by your content.
4. Calculate ROI: Use the formula `(Revenue – Cost) / Cost x 100` to find the ROI percentage. A positive ROI indicates that your content marketing is paying off.
5. Adjust Strategy: If the ROI is not as high as you'd like, consider revising your content process or focusing on different types of content.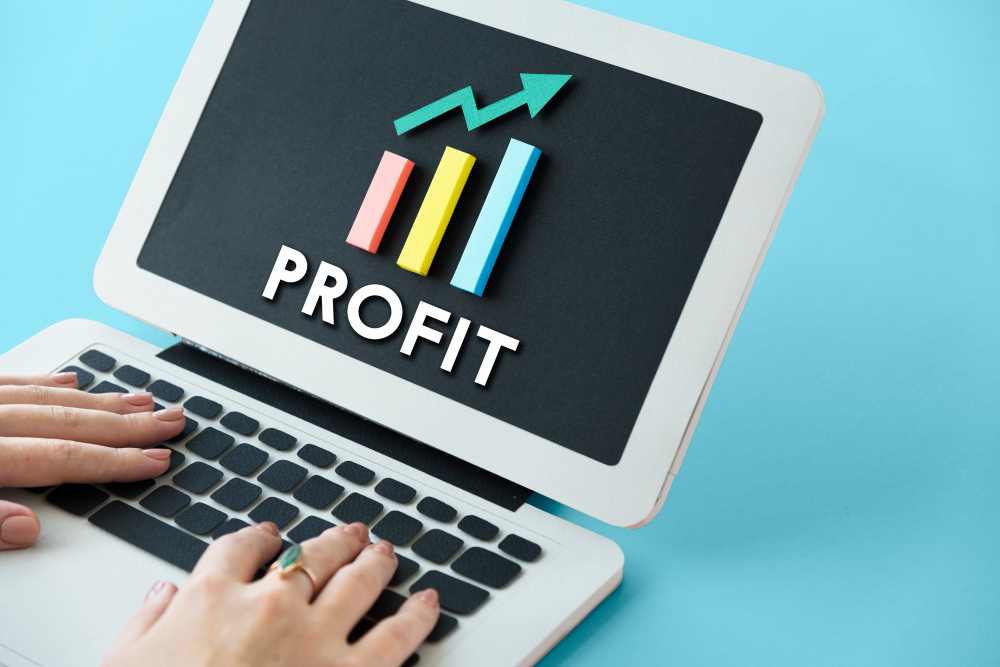 Don't Skip Buyer Research
Understanding your buyer personas is key to measuring the effectiveness of your content. Use tools like Google Analytics to track how different segments of your audience interact with your content, helping you refine your future efforts.
SEO-Driven Glossary or Library for Valuable Topic Clusters
Creating a glossary or library around valuable topic clusters can significantly boost your SEO. This not only helps in ranking better on search engines but also provides a resource hub for your audience, thereby increasing organic traffic.
4 Essentials to B2B Content Marketing Success, According to Experts
Even the most seasoned content marketers can benefit from expert advice. Here are four essentials that industry leaders swear by for achieving content marketing success.
Infuse Creativity
While data and strategy are important, never underestimate the power of creativity. A unique angle or a compelling story can make your content stand out, helping you build meaningful relationships with your audience.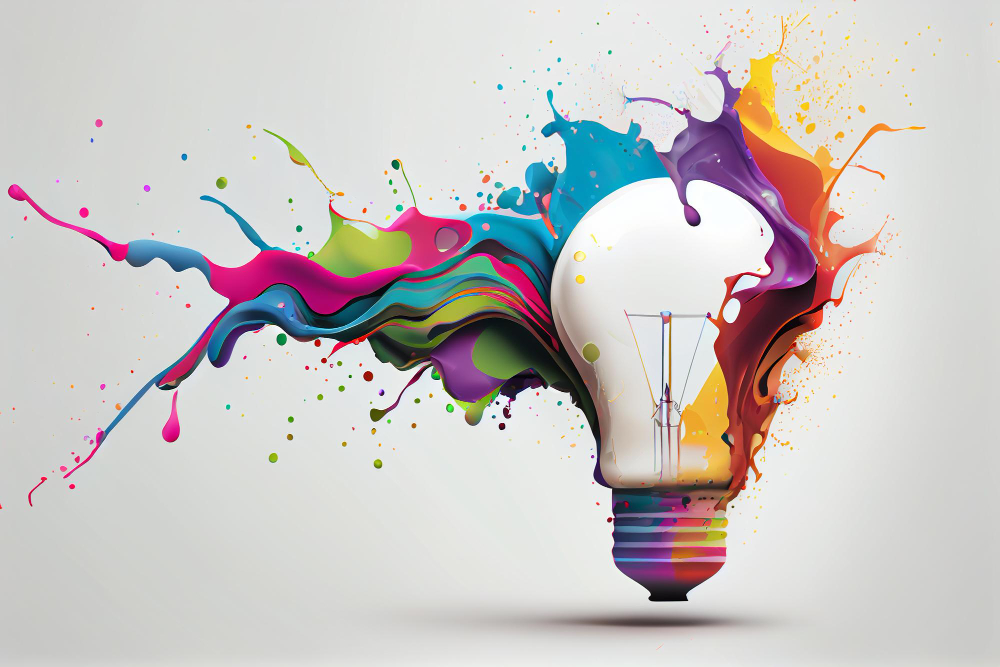 Repurpose Best-Performing Content in Other Formats
Got a blog post that's generating a lot of traffic? Consider repurposing it into different content formats like podcasts or video tutorials. This not only extends the life of your existing content but also reaches a broader audience.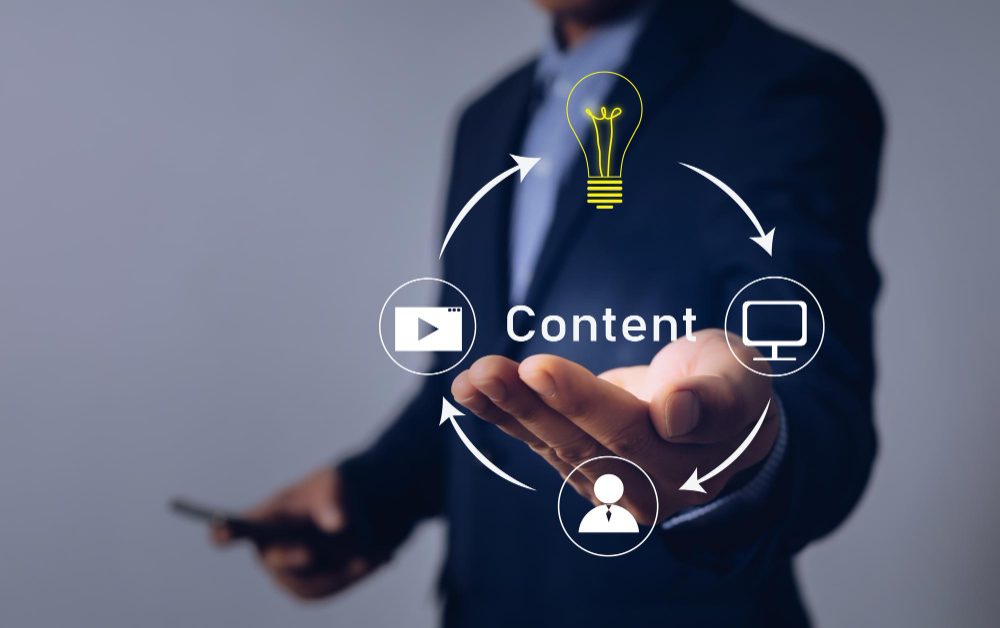 Examples of Great B2B Content Marketing
To truly understand the power of effective B2B content marketing, sometimes it's best to learn from the masters. Here are some standout examples that have made a significant impact in the industry.
HubSpot's Inbound Marketing
HubSpot practically wrote the book on inbound marketing. Their comprehensive guides, webinars, and free tools have made them a go-to resource for anything related to inbound marketing. They've effectively used content to not just generate leads but also to educate their audience, making them leaders in the space.
Salesforce's "State of Sales" Report
Salesforce annually releases its "State of Sales" report, which has become a valuable resource for sales professionals worldwide. The report offers key insights into sales trends, challenges, and opportunities, effectively positioning Salesforce as a thought leader.
Adobe's CMO.com
Adobe's CMO.com serves as a resource hub for marketing executives. It offers articles, interviews, and insights that are tailored to chief marketing officers but valuable for anyone in marketing. This content hub has helped Adobe engage a high-level audience and build brand authority.
Slack's "Several People Are Typing" Blog
Slack's blog, aptly named "Several People Are Typing," offers a mix of product updates, user stories, and productivity tips. It's a great example of how to balance promotional content with value-added content, making it a must-read for both existing customers and potential leads.
Mailchimp's "What's in Store?" Email Series
Mailchimp's "What's in Store?" is an email series that follows the journey of real small businesses as they set up and optimize their online stores. It's educational but also highly engaging, making it a win-win for both Mailchimp and its audience.
These examples showcase the variety and effectiveness of B2B content marketing when done right. Each of these companies has used content to build brand awareness, engage their audience, and achieve their business goals.
The Future of B2B Content Marketing
As we look ahead, several trends are poised to shape the future of B2B content marketing:
1. AI and Automation: Artificial Intelligence will play an increasingly significant role in content creation and distribution. Think chatbots for customer service or AI-driven content recommendations.
2. Voice Search: With the rise of smart speakers, optimizing for voice search will become crucial. This will require a shift in keyword strategy to more natural language queries.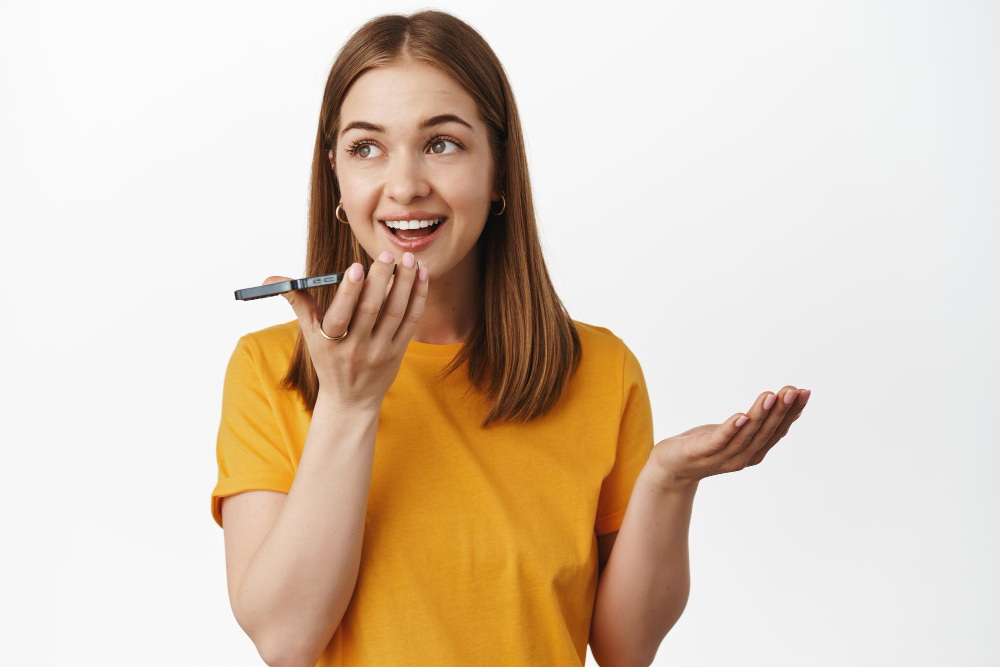 3. Interactive Content: Expect to see more quizzes, interactive videos, and other engaging content formats. These not only capture attention but also provide valuable data on user behavior.
4. Sustainability and Social Responsibility: As businesses become more socially conscious, content that highlights a company's sustainability efforts or social impact will gain traction.
By staying ahead of these trends, you can ensure that your content marketing strategy remains relevant and effective in the ever-changing digital landscape.
Thank you for investing your time in reading this comprehensive guide on mastering B2B content marketing for 2023. If you've found this guide valuable, I invite you to delve deeper by exploring my other articles, which offer further insights into marketing strategies, industry trends, and best practices. Your next step in becoming a marketing maven is just a click away.
[Explore More Insightful Articles Here ➡️]
How to do content marketing for B2B?
Doing content marketing for B2B involves a multi-step approach:
1. Understand Your Audience: Know who your target customers are and what problems they're trying to solve.
2. Develop a Content Strategy: Plan out the types of content that will resonate with your audience. This could range from blog posts to webinars.
3. Create and Publish: Once your content strategy is in place, start creating content. This could be articles, videos, or other formats.
4. Promote: Use various channels to distribute your content, including social media platforms.
5. Measure and Optimize: Regularly check metrics to see how your content is performing and adjust your content marketing strategy accordingly.
Why is content marketing good for B2B?
Content marketing is particularly effective for B2B for several reasons:
1. Thought Leadership: High-quality content can position your brand as a thought leader in the industry.
2. Customer Education: B2B purchasing decisions are often complex. Helpful content can guide potential customers through the decision-making process.
3. Long Sales Cycles: B2B sales cycles can be long, and content marketing allows you to maintain engagement with potential customers throughout this period.
4. Cost-Effectiveness: Compared to traditional advertising, content marketing often requires a lower budget but can yield high returns.