Mastering Mobile Marketing: Strategies, Optimization, and Future Trends
Mobile marketing aka SMS marketing is a multi-channel, digital marketing strategy aimed at reaching target audiences on their smartphones, tablets, and/or other mobile devices, via websites, email marketing, SMS marketing and MMS, social media, and apps. In today's world where people are constantly using their mobile devices, mobile marketing has become a crucial element of any effective marketing strategy.
The Importance of Mobile Marketing
Smartphones have become an integral part of our daily lives – we use them to stay connected with friends and family, search the internet for information and entertainment or even to do our banking. The rise of mobile usage has created an opportunity for marketers to connect with consumers where they are spending most of their time – on their phones.
In today's digital age where people are spending more time on their smartphones than ever before — 69% of digital media time is spent on mobile devices — it's essential that businesses optimize their website for mobiles.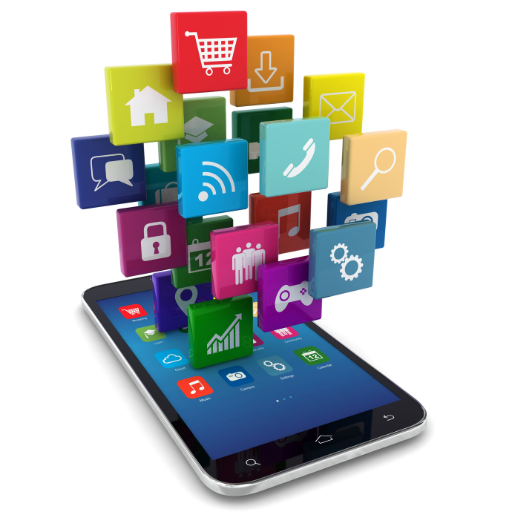 With Google now using a mobile-first index in search results ranking system, if your website isn't optimized you will struggle to be found in search results. Moreover, according to a report by ComScore (2018), 51% percent of all web browsing was done via mobile devices worldwide.
This means that if your website doesn't perform well on the small screen then you could be missing out on more than half of potential customers.
As a result, it is important for every business to have a robust online presence that includes an optimized website as well as effective mobile marketing strategies to engage both current and potential customers.
Mobile Marketing Strategies
A mobile marketing plan includes a variety of techniques to reach out to potential customers via their mobile device. Let's take a closer look at some of the most common and effective strategies.
SMS and MMS Marketing
SMS marketing involves sending text messages to users who have opted in to receive them. MMS (multimedia message service) marketing takes it a step further by including images, videos, or audio files in the message.
These types of messages can be used for promotions, event reminders, or even personalized offers based on the user's previous purchases or interests.
The key to successful SMS marketing is getting permission from users before you start sending them messages. You should also make it easy for users to opt out if they no longer want to receive your messages.
Push Notifications
Push notifications are alerts that pop up on a mobile device from an app or website. They can be used for a variety of purposes such as announcing new features, promoting sales or events, or reminding users about abandoned shopping carts. The best way to use push notifications is sparingly and strategically.
Too many notifications can annoy users and cause them to turn off notifications altogether. Instead, send targeted notifications that are relevant and valuable to the user.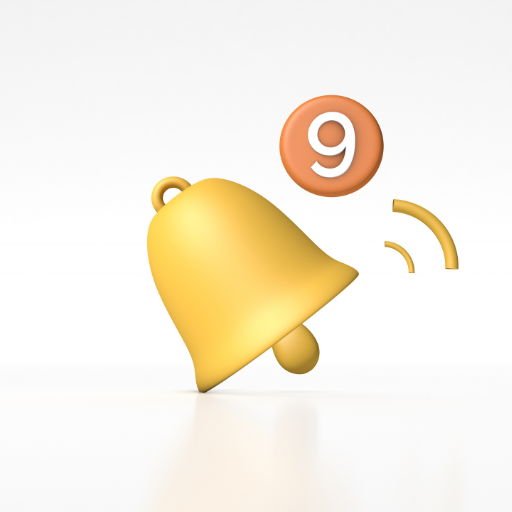 In-App Advertising
In-app advertising involves placing ads within an app that users see while using the app. These ads can come in various formats such as banners, interstitials (ads that appear between content), or rewarded video ads (users watch an ad in exchange for something such as extra lives in a game).
The key is making sure the ads don't interfere with the user experience of the app.
Ads should be relevant to the user and not too intrusive. In-app advertising can be a great way to reach customers.
Location-Based Marketing
Location-based marketing involves using a user's location to deliver targeted messages or offers. This can be done through a variety of ways such as geofencing (setting up virtual boundaries around physical locations), beacons (small devices that emit Bluetooth signals), or GPS tracking.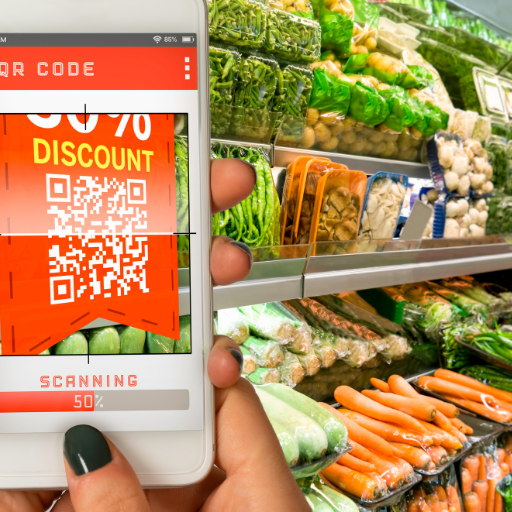 This technique is great for businesses with physical locations such as restaurants or retail stores. Messages can be sent to users when they are in the vicinity of your business, encouraging them to stop in and make a purchase.
There are many mobile marketing strategies available, but it's important to choose the ones that work best for your business and target audience.
Keep experimenting with different techniques until you find the ones that resonate with your users and drive results.
Mobile Optimization
Mobile optimization is a crucial element of any effective mobile marketing strategy.
As mobile devices have become the primary way people access the internet, it's more important than ever to ensure your website and marketing materials are optimized for mobile use.
In this section, we'll explore three key aspects of mobile optimization: responsive design, mobile-friendly content creation, and app store optimization.
Responsive Design
Responsive design refers to designing websites that adapt to different screen sizes and device types. This means that your website will look great and be easy to navigate whether someone is browsing on a desktop computer or a smartphone.
Responsive design is critical for mobile optimization because it ensures that your content is accessible and user-friendly no matter how visitors access it.
One way to achieve responsive design is by using a website builder or theme that's optimized for mobile devices.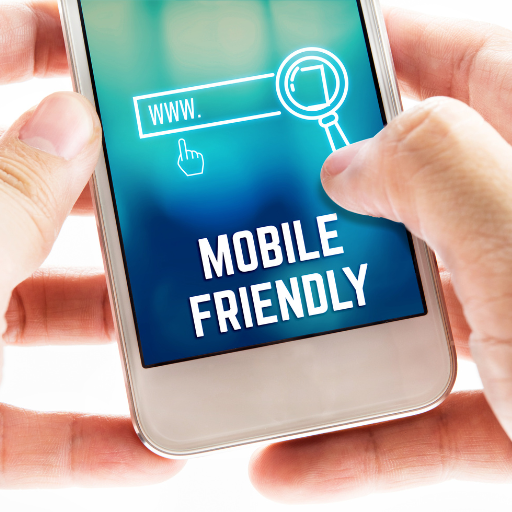 These tools will automatically adjust your site's layout to fit different screen sizes.
Alternatively, you can work with a web developer who can build you a custom responsive site from scratch.
Mobile-Friendly Content Creation
Creating content that's optimized for mobile use means considering how users interact with their devices differently than they might with a desktop computer.
For example, people tend to scroll through content quickly on their phones rather than reading long blocks of text.
To create mobile-friendly content, focus on creating shorter paragraphs with headings and subheadings that break up the text.
Use bullet points or lists where possible instead of lengthy paragraphs. Additionally, make sure any images or videos you use are optimized for quick loading times on slower mobile networks.
App Store Optimization
If you have an app as part of your mobile marketing strategy then app store optimization (ASO) is an essential component of achieving success in the app marketplace.
ASO involves optimizing various elements within your app listing such as its title, description, and keywords so that it appears higher in search results.

To improve your app's ASO, start by researching the most relevant keywords to include in your app's title and description.
Also, ensure that you're using high-quality screenshots and videos of your app to showcase its features and benefits. This will help increase downloads and improve your overall app store ranking.
Mobile Advertising Platforms
Mobile advertising platforms have become an essential tool for businesses looking to engage with their target audience. Here are three popular platforms that enable businesses to advertise to mobile phone users.
Google Ads for Mobile Devices
Google Ads, formerly known as Google AdWords, is the world's largest online advertising platform. It offers a range of campaign types to help businesses reach their target audience, including mobile-specific campaigns.
To create a successful Google Ads campaign for mobile devices, it's important to ensure your ads are optimized for smaller screens.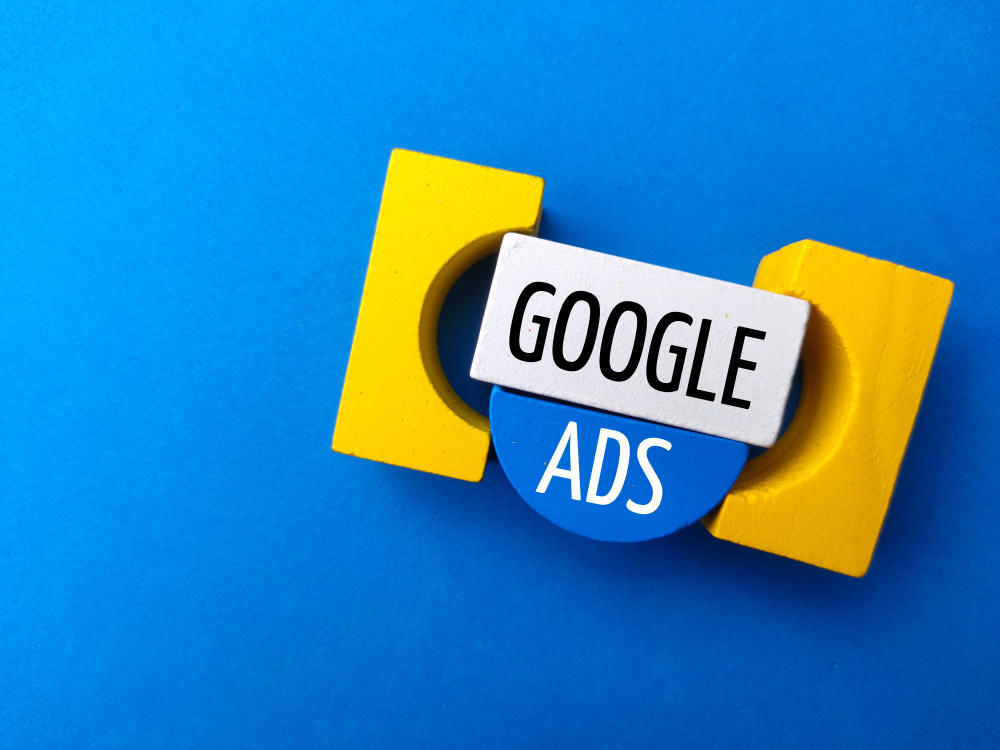 This means using short and concise ad copy that gets straight to the point, and using high-quality images and videos that load quickly on mobile data networks.
Another important factor to consider when creating a Google Ads campaign for mobile devices is location targeting. By targeting users in specific geographic locations, you can increase the relevance of your ads and drive more traffic to your website or app from users who are most likely to convert.
Facebook Ads for Mobile Devices
With over 2 billion monthly active users worldwide, Facebook is one of the most popular social media platforms around. Its advertising platform allows businesses of all sizes to create highly targeted campaigns that reach their ideal customers.
When creating Facebook ads for mobile devices, it's important to keep in mind that users will be scrolling through their newsfeed on smaller screens. To grab their attention, use eye-catching visuals and engaging ad copy that encourages them to take action.
One unique feature of Facebook Ads is its ability to retarget users who have interacted with your brand before.
This means you can show ads specifically tailored to users who visited your website or engaged with your social media content in the past.
Instagram Ads for Mobile Devices
Instagram has become one of the fastest-growing social media platforms in recent years, boasting over 1 billion monthly active users worldwide. Its advertising platform allows businesses to create visually stunning campaigns that engage users on their mobile devices.
To make the most of Instagram Ads, it's important to create visually appealing content that aligns with your brand's aesthetic.
This can include high-quality photos and videos, as well as eye-catching graphics and animations. Another important factor to consider when creating Instagram Ads is targeting.
By targeting users based on their interests, behaviors, and demographics, you can ensure your ads are seen by the right people at the right time. Additionally, using Instagram's ad placement options, you can choose to show your ads in users' feeds or stories for maximum visibility.
In-app marketing with Instagram can be a powerful tool for businesses to reach their target audience. Through Instagram's direct messaging feature, businesses can send personalized messages to users with relevant content and offers that are tailored to their interests.
This makes it easier for businesses to engage with potential customers and build relationships while also boosting brand visibility. In addition, in-app marketing allows companies to use chatbots to automate customer service tasks such as responding to inquiries or providing support.
Chatbots are capable of providing quick and accurate answers which helps improve user experience and customer satisfaction levels, while also freeing up resources for other marketing activities.
Best Practices for Mobile Marketing
Personalization and Targeting
When it comes to mobile marketing, personalization and targeting are crucial. Smartphone users want to feel like they are valued by the companies they do business with. They want it to feel like a personal connection. If you're sending out mass messages that aren't tailored to your audience it's a surefire way to lose customers.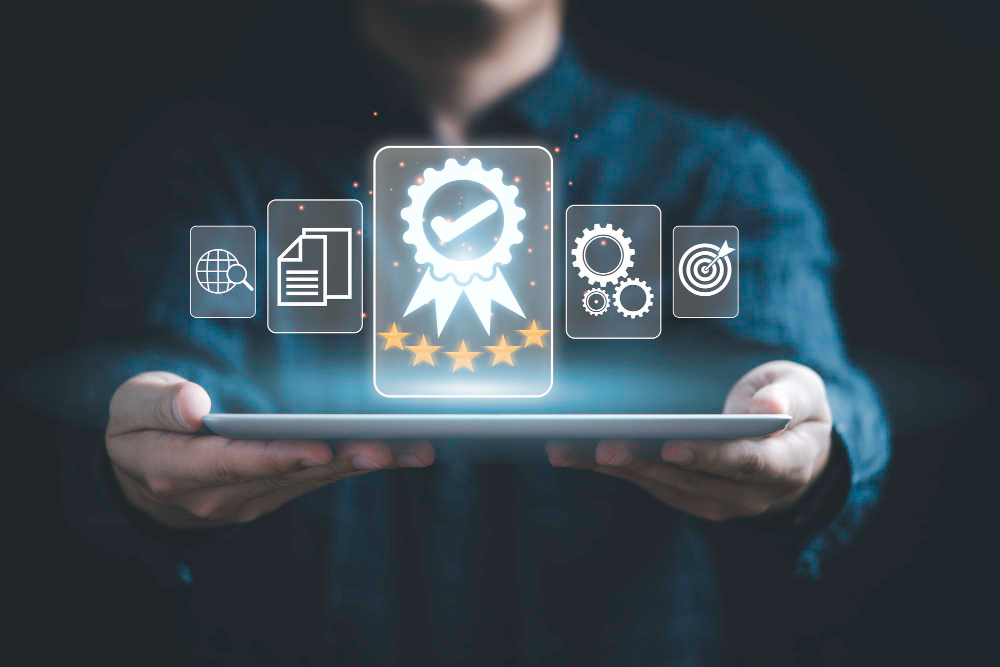 Personalization can be as simple as addressing the user by name or as complex as serving up targeted ads based on their previous purchases or interests. Targeting is equally important.
Knowing your audience demographics will help you determine what kind of content they are interested in seeing and when they will likely be using their mobile devices.
You can also use geolocation data to target users in specific locations, such as people who have recently visited a competitor's store.
Timing and Frequency of Messages
There is a fine line between being informative and being annoying when it comes to mobile marketing messages. Timing and frequency play an important role in ensuring that your messages are effective without becoming too intrusive.
Sending too many messages can cause consumers to unsubscribe or even delete your app altogether.
Timing is also important in terms of when you send your messages.
You don't want to send a promotional message at 3 am when most people are sleeping, nor do you want to send a message during working hours when most people will be busy with other things.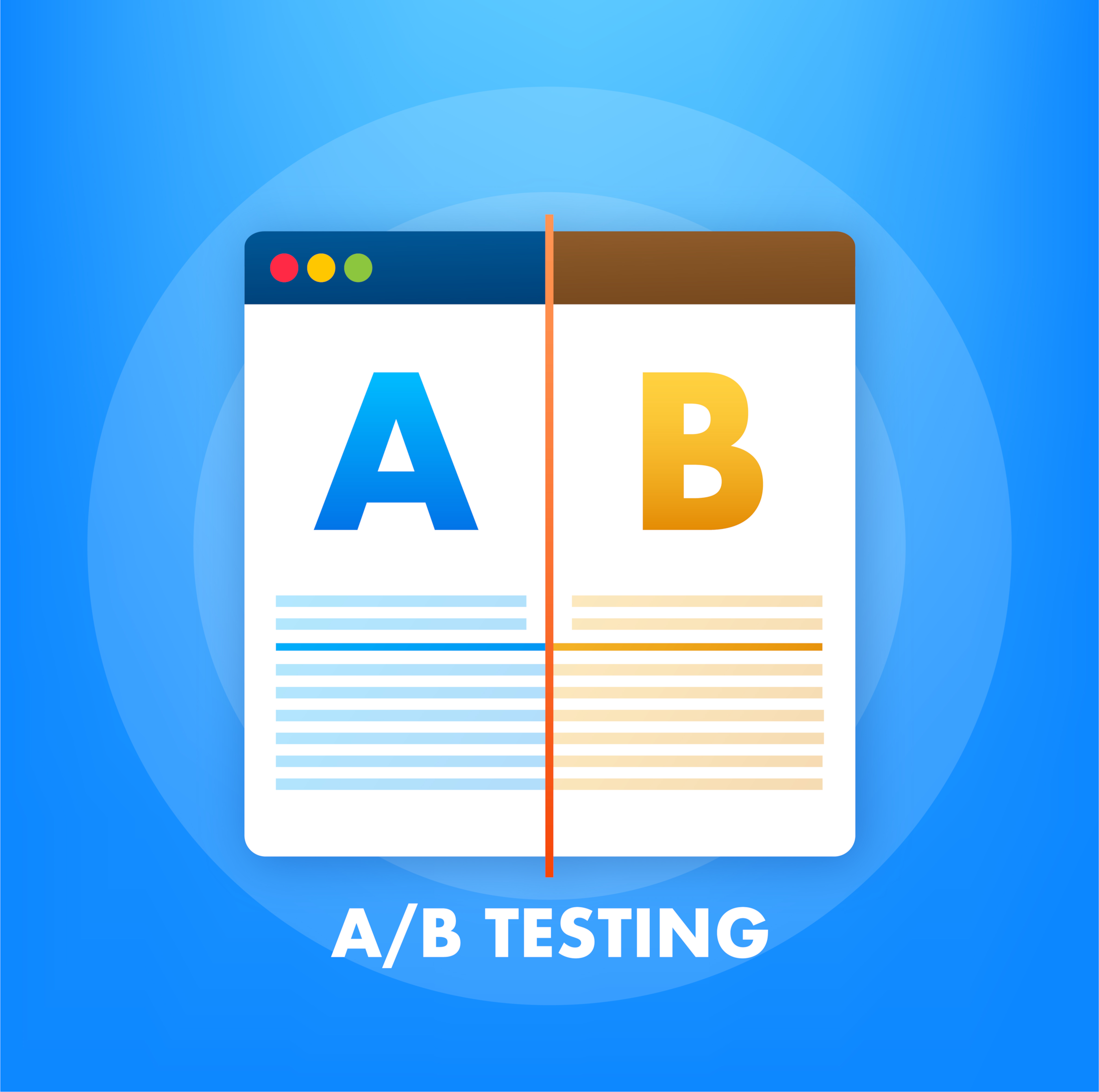 A/B Testing and Analytics Tracking
A/B testing is an essential tool for determining what works best for your audience. You can use A/B testing to test different subject lines, calls-to-action, or even different ad formats, allowing you to see which version resonates best with your audience.
Analytics tracking helps you measure the success of your campaigns in real-time so that you can make data-driven decisions about future campaigns.
Track things like open rates, click-through rates, conversion rates, bounce rates, and even the time users spend on your site to determine what is working and what needs improvement.
Personalization and targeting, timing and frequency of messages, and A/B testing and analytics tracking are all essential best practices for mobile marketing. By implementing these strategies, you can make sure that your campaigns are effective without becoming intrusive or annoying to your audience.
Future Trends in Mobile Marketing
Voice Search Optimization
As we continue to see the rise of voice assistants like Siri, Alexa, and Google Assistant, it's becoming increasingly important for businesses to optimize their mobile marketing strategies for voice search.
Voice search is changing the way consumers interact with brands and conduct searches online.
By 2020, it's estimated that more than 50% of all online searches will be conducted through voice search. One way to optimize your mobile marketing strategy for voice search is by incorporating long-tail keywords and natural language into your content.
Since people tend to speak differently than they type, you'll want to make sure that your content matches the way people are searching for information verbally.
It's also important to ensure that your website is optimized for local search queries since many voice searches are location-based.
Augmented Reality Campaigns
Augmented reality (AR) has been around for a while now, but it's only in recent years that we've started seeing more businesses incorporating AR into their mobile marketing strategies.
AR allows businesses to create interactive experiences with their customers by overlaying digital elements onto the real world. One example of a successful use of AR was Pokemon Go, which became a massive hit in 2016.
The game used AR technology to allow players to catch virtual Pokemon in the real world using their smartphones. This led to increased foot traffic for businesses who were lucky enough to have Pokestops or gyms near them.
As more businesses begin incorporating AR into their mobile marketing strategies, we can expect to see even more creative uses of this technology in the future. This could include everything from virtual try-on experiences for clothing companies to interactive product demos for tech companies.
Conclusion
A mobile marketing strategy is an essential strategy for any business looking to thrive in today's digital age. With more people accessing the internet through their mobile devices than ever before, companies need to ensure they have a strong mobile presence to connect with their audience effectively.
By implementing effective mobile marketing campaigns such as SMS and MMS marketing, push notifications, in-app advertising, and location-based marketing, businesses can reach their target audience instantly and efficiently.
By optimizing their website for mobile devices through responsive design and creating high-quality and compelling content that is easily digestible on smaller screens, companies can also improve their search engine rankings.
Mobile advertising platforms like Google Ads for mobile devices, Facebook Ads for mobile devices, and Instagram Ads allow businesses to place targeted ads on popular social media platforms for maximum exposure.
Personalization and targeting are also important factors in successful mobile marketing campaigns. With the rise of voice search optimization and augmented reality campaigns as future trends in mobile marketing, companies need to be proactive in adapting to new technologies to stay ahead of the competition.
Overall, investing time and resources into developing a comprehensive mobile marketing strategy will enable businesses of all sizes to reach a wider audience effectively while enhancing brand visibility across all channels.
With the ever-evolving landscape of digital technology at our fingertips every day, it's exciting to see what innovative tactics marketers will come up with next!