What is a Telemarketer? How You Can Fast Track Your Sales Career in 2023
A telemarketer plays a crucial role in connecting businesses with potential and existing customers, utilizing both outbound and inbound strategies for effective lead generation. In this blog post, we will delve deeper to understand what is a telemarketer and how this entry level profession can catapult your sales career.
I started my sales career as a telemarkter and did calls on behalf of several different industries: insurance, waste management, logistics, marketing, legal and engineering. I became the best cold caller at a sales and marketing start up and would be brought to get an appointment where other employees struggled. This success led me to a career in software sales where I became an account executive. The foundational skills propelled my career and they can for you too!
We will examine the different types of telemarketing approaches, as well as how teleprospecting fits within B2B lead generation efforts. Furthermore, we'll discuss job opportunities and requirements in the field while addressing legal considerations that every aspiring or experienced telemarketer should be aware of.
As you continue reading, you'll also gain insights on income potential for those working in this industry and strategies for maximizing earnings. Additionally, we'll explore career progression options from entry-level positions to management roles or transitioning into other tech sales roles. Lastly, our focus will shift towards improving teleprospecting techniques by creating effective sales scripts and leveraging available resources/tools for success.
In conclusion, understanding what a telemarketer does is just one piece of the puzzle; equipping oneself with knowledge about best practices can significantly impact your ability to excel in this competitive field.
Table of Contents:
The Role of a Telemarketer
A telemarketer is a sales and marketing representative who conducts business strictly by telephone, using scripted sales pitches to sell products or services to a prospective customer. They are responsible for various activities such as surveying, appointment-setting, telesales, database maintenance, and cleaning. Telemarketing can be an effective proactive marketing tool for businesses to generate leads, particularly in the tech industry, by surveying and appointment setting.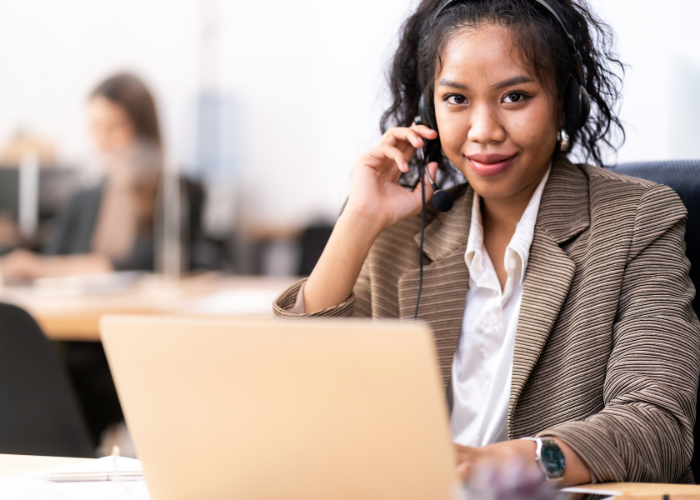 Surveying and Appointment Setting Tasks
Telemarketers often conduct surveys to gather valuable customer information. This data helps companies tailor their offerings more effectively. Additionally, they may also set appointments with potential clients on behalf of account executives or other sales professionals.
Maintaining Databases and Ensuring Data Accuracy
In order to make successful sales calls, it's crucial that telemarketers have access to accurate contact information for their prospects. As part of their daily tasks, they maintain databases containing this information while ensuring its accuracy through regular updates.
Telemarketing has been around for decades and has evolved with the times. Today, many telemarketing companies operate call centers that handle both inbound and outbound telemarketing. Inbound calls are typically handled by customer service representatives who provide assistance with product inquiries, billing concerns, and other customer concerns. Outbound calls, on the other hand, are made by telemarketers who are tasked with generating sales leads and closing deals.
Telemarketers also use inbound toll-free services to receive calls from potential customers who are interested in their products or services. These calls are typically routed to a team of telemarketers who are trained to handle inquiries and close sales.
"Boost your business with telemarketing. Learn how this effective sales technique can generate leads and grow your company through social media marketing. #telemarketing #socialmediamarketing #salesgrowth"Click to Tweet
Job Opportunities in Telemarketing
For those looking to transition into tech sales, telemarketing offers an excellent opportunity with its minimal requirements and potential for on-the-job training. Telemarketing is an accessible entry point for those wishing to pursue a career in tech sales, due to its low demands.
Entry-level positions with on-the-job training
No particular educational credentials are required for most entry-level telemarketing positions, and training is generally provided on the job. This allows individuals to gain valuable experience and develop their skills while working within reputable telemarketing companies or call centers.
Abundant job openings across industries
In addition to the tech sector, there are numerous other industries that rely heavily on direct marketing strategies. As a result, potential candidates can find ample employment opportunities within various sectors like finance, healthcare, retail, and more. To explore these prospects further, you can visit popular online job portals like Indeed.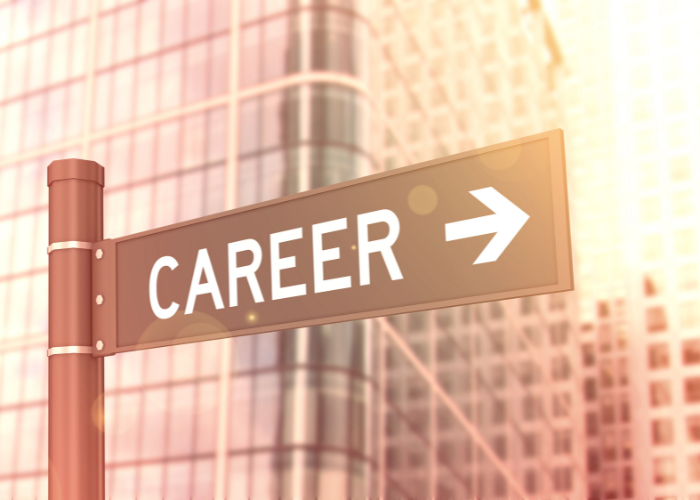 "Unlock your potential in sales and marketing with telemarketing. No degree required, on-the-job training provided. Explore job opportunities now #telemarketing #salesgrowth"Click to Tweet
Income Potential for Telemarketers
The income potential of a telemarketing career is largely dependent on the individual's proficiency and experience, with performance-based commission opportunities available for those who excel. One of the most attractive aspects of a career in telesales is the opportunity to earn commission-based earnings tied to performance metrics, such as call volume or successful appointments made.
Higher Income Potential with Experience
As you gain more experience within the field, your ability to generate leads and close deals will likely improve. Consequently, this may result in higher commissions over time. Furthermore, experienced professionals are often sought after by telemarketing companies, which could lead to even better job opportunities with increased earning potential.
Taking advantage of training programs offered by employers and staying up-to-date on best practices within the direct marketing industry can also contribute positively towards one's overall success in this competitive industry.
Telemarketers can earn a substantial income with commission-based performance metrics, and those who excel in this role may find advancement opportunities beyond traditional telesales roles. With teleprospecting as part of B2B lead generation strategies, experienced professionals have the potential to reach even higher levels of success.
"Maximize your income potential in telemarketing by honing your skills and exceeding performance metrics for commission-based earnings. #TelesalesSuccess #GrowYourBusiness"Click to Tweet
Career Progression from Being a Telemarketer
Despite negative perceptions surrounding cold calling techniques employed by some outbound telemarketers, there remains plenty of opportunity for career progression within this field. Many marketing organizations now place emphasis on teleprospecting as a component of their B2B lead generation strategy, which opens up avenues towards higher roles within companies.
Teleprospecting as Part of B2B Marketing Strategy
As the demand for qualified leads grows, telemarketing activities are becoming increasingly valuable to businesses. By leveraging listening skills, advanced communication tools and strategies, these professionals can help generate high-quality leads that drive sales growth.
Advancement Opportunities beyond Traditional Telesales Roles
Sales Development Representative (SDR): An SDR is responsible for qualifying inbound leads and setting appointments with potential customers. They often promote products to existing customers and potential clients. This role often serves as a stepping stone into more senior sales positions.
Inbound Marketing Specialist: This role focuses on creating content and email marketing campaigns to attract prospects through various digital channels such as social media platforms or search engine optimization (SEO).
Sales Manager: A natural progression from telesales could be moving into management roles where individuals oversee teams of sales representatives while developing strategies to achieve revenue targets.
"Unlock career growth in telemarketing by mastering teleprospecting techniques. Generate high-quality leads and drive sales for your business. #telemarketing #salesgrowth"Click to Tweet
Effective Teleprospecting Techniques
It's crucial for aspiring tech sales professionals to master effective teleprospecting techniques. By following a step-by-step formula consisting of science + structure + metrics = successful outcomes, you can optimize results from targeted outreach initiatives aimed at converting prospects into qualified leads.
Step-by-Step Formula for Success in Teleprospecting
Science: Research your target audience and understand their needs. Utilize tools like LinkedIn Sales Navigator to gather insights on potential customers.
Structure: Create a well-crafted script that addresses customer concerns while highlighting the benefits of your product or service. Be sure to personalize each call based on the prospect's unique situation.
Metrics: Analyze key performance indicators (KPIs) such as call volume, conversion rates, and average handle time (AHT). Use this data to refine your approach and improve overall effectiveness.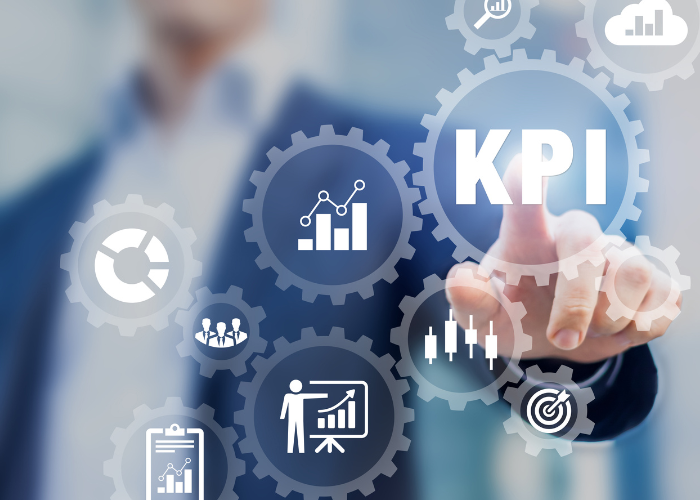 Optimizing Results Through Targeted Outreach Efforts
To maximize results, consider using email marketing alongside traditional sales calls. Platforms like HubSpot offer powerful inbound marketing tools designed specifically for B2B marketers looking to drive new business prospects into their pipelines effectively.
This article provides a plan to make teleprospecting an effective way of getting leads and boosting sales. To ensure that these efforts are successful, it is important to understand how to manage the lead-to-sales handoff process effectively.
"Master the art of teleprospecting with science, structure, and metrics. Optimize your outreach efforts to convert prospects into qualified leads. #SocialMediaMarketing #SalesTechniques #BusinessGrowth"Click to Tweet
Managing Lead-to-Sales Handoff Process
Implementing proper follow-up guidelines and techniques can significantly boost ROI while also helping close sales deals more efficiently. Inbound phone calls provide excellent opportunities for generating leads if utilized correctly by B2B marketers responsible for driving new business prospects into their pipelines.
Proper Follow-Up Guidelines and Techniques
To ensure a smooth lead-to-sales handoff process, it is crucial to establish clear communication between the marketing and sales teams. This includes setting expectations, defining roles, and providing regular updates on lead status.
Additionally, timely follow-ups with potential customers are essential in keeping them engaged throughout the buying journey.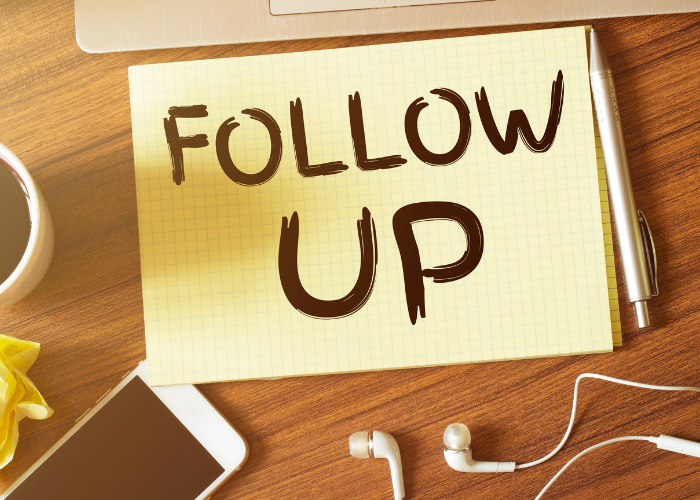 Leveraging Inbound Calls as a Prospecting Tool
Inbound Toll-Free Services: Offering toll-free numbers encourages prospects to reach out with questions or concerns regarding your products or services.
Email Marketing Integration: Utilize email marketing campaigns to direct recipients towards making inbound calls by including call-to-action buttons within promotional materials.
Analyzing Call Data: By tracking data from inbound calls such as duration, time of day, and caller location – you can gain valuable insights that help improve future outreach efforts.
Incorporating these strategies will not only enhance your telemarketing efforts but also contribute to overall growth within the industry.
"Boost your business growth with effective telemarketing strategies. Learn how to manage lead-to-sales handoff process & leverage inbound calls for new leads. #SocialMediaMarketing #SalesTechniques"Click to Tweet
Qualities of a Successful Telemarketer
Successful telemarketers possess strong communication skills, active listening abilities, resilience against rejection, adaptability when handling objections or questions from prospects, and excellent time management skills. Additionally, they have product knowledge expertise and persuasive techniques.
Telemarketing is a vital part of the sales and marketing industry. Many telemarketing companies and call centers offer outbound and inbound toll-free services to help businesses connect with prospective customers.
However, it's important to note that the telemarketing industry is regulated by the Federal Communications Commission to protect consumers from unwanted sales calls and address customer concerns.
While telemarketing is a valuable tool, it's not the only way to reach potential customers. Other marketing strategies, such as direct marketing and email marketing, can also be effective in generating leads and driving sales.
Conclusion
A telemarketer uses the phone to sell items or services, specializing in outbound or inbound telemarketing and essential in B2B lead generation through teleprospecting. Legal considerations, vital skills, earning potential, career advancement, boosting teleprospecting techniques, and managing lead-to-sales handoff are key aspects of this field.
If you want to find out more about succeeding in sales or improving your sales team's performance, visit jeanninesadvice.com for valuable insights and advice.