Group Coaching on Social Media in 2023: The Ultimate Guide
Hey there! You've realized you have a skill that other people want to learn but you don't have the time or desire to do 1:1 coaching. You're looking for a way to offer a group coaching program and automate it once you've done a beta. You're in luck!
I've earned my first four figures online with group coaching.
I did a Facebook live for my students and turned that into the online course.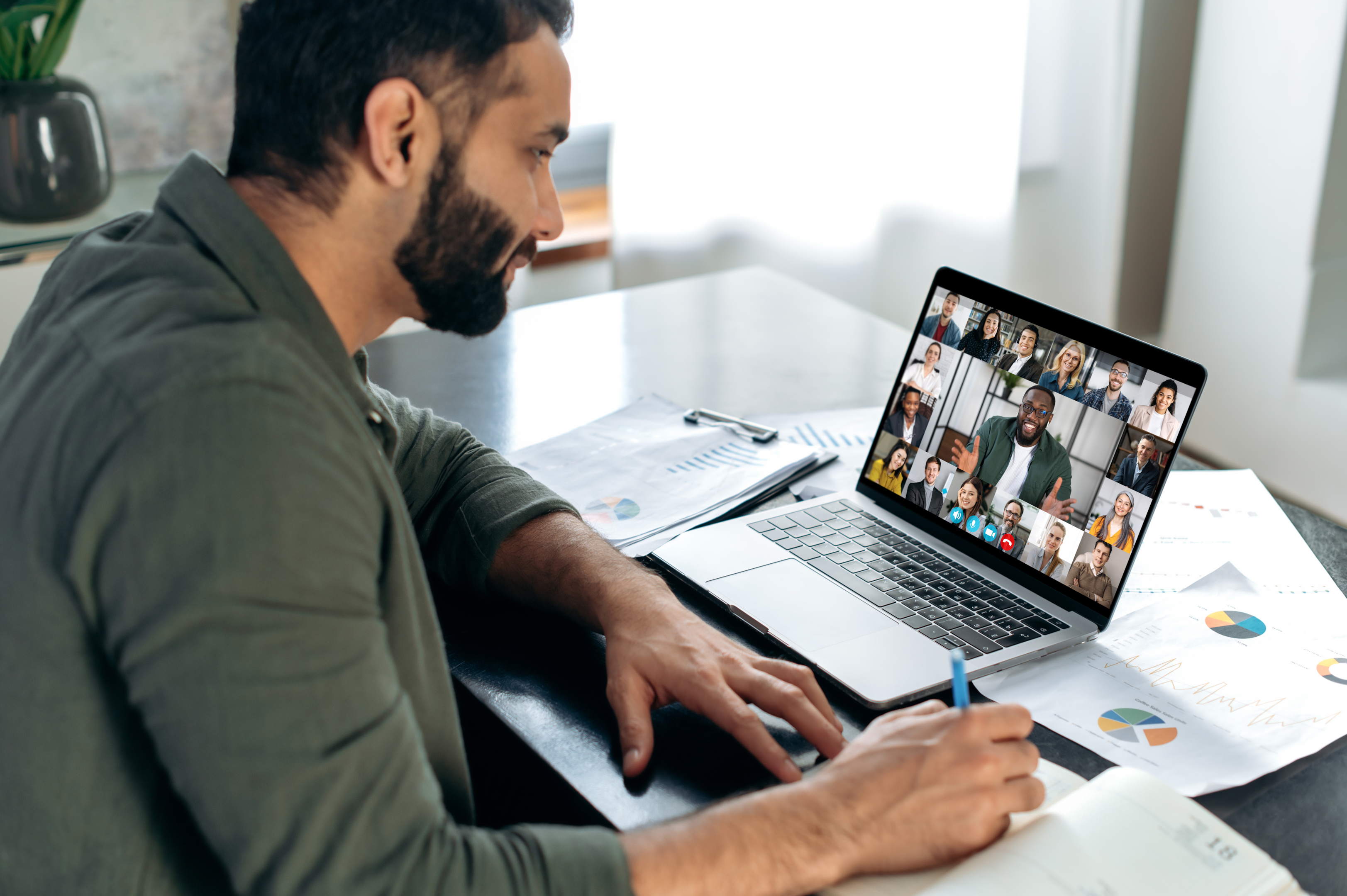 I found a group coaching program to be an awesome way to expand my reach, connect with my target audience, and make high ticket sales.
In this blog, I'll cover the many benefits of group coaching, how to set up a program and make it evergreen.
Get ready to transform your reach and make the most out of your group program experience!
What is Group Coaching and How Can it Transform Your Reach?
Group coaching is an incredibly powerful tool that can supercharge your business growth. Instead of working with clients individually, imagine reaching and impacting multiple clients at once through a group coaching program. It's a game-changer!
Whether it's through a compelling blog post, an engaging online course, or a transformative group program, you have the power to reach more clients than ever before and help them transform their lives.

Exploring the Benefits
Group sessions offers numerous benefits for both the coach and the participants. Here's why it could be a valuable addition to a solopreneur's offerings:
Collaborative Learning: Group coaching allows participants to learn from each other's experiences and perspectives, fostering a rich learning environment.
Peer Support: It creates a supportive community where members can encourage each other, share ideas, and offer feedback.
Cost-Effective: It's often more affordable for clients as the cost is spread across multiple participants, making coaching accessible to a wider audience.
Diverse Perspectives: Participants can gain insights from a range of perspectives, enhancing their understanding and problem-solving abilities.
Enhanced Problem-Solving: The collective wisdom of the group can lead to innovative solutions and strategies.
Accountability: Group settings can foster a sense of accountability, which can motivate participants to follow through on their goals.
Why Solopreneurs Should Offer Group Coaching
Scalability: Group coaching allows you to serve more clients at once, increasing your income without significantly adding to your workload.
Community Building: It can help build a community around your brand, enhancing client loyalty and word-of-mouth referrals.
Offer Variety: Adding group coaching to their offerings allows solopreneurs to cater to different client needs and budgets.
Increased Impact: You can amplify their impact by reaching more people with their message and expertise.
Time Efficiency: Instead of repeating the same advice to individuals, you can save time by addressing common challenges in a group setting.
Professional Growth: Leading a group can also enhance your skills in areas like leadership, facilitation, and conflict resolution.
Incorporating a group coaching model into your services can help expand your own business further, increase your impact, and meet the diverse needs of your clients.
Group Coaching Models: Online vs In Person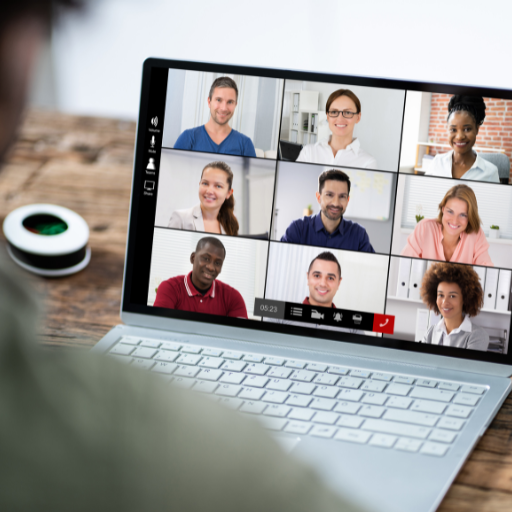 Online group coaching offers several advantages over in-person coaching:
Accessibility: Online coaching can be accessed from anywhere in the world, making it possible for individuals who live far away or cannot travel to still participate.
Flexibility: Online coaching often allows for more flexible scheduling, as there is no need to coordinate a physical location. This flexibility is highlighted by Tony Robbins, who offers on-demand coaching sessions that participants can access at their convenience.
Cost-Effective: Online coaching can be more affordable as there are fewer overhead costs associated with a physical location. This cost-effectiveness is evident in platforms like CoachAccountable, which allow coaches to manage their coaching practice online without the need for a physical office space.
Comfort: Participants may feel more comfortable participating from their own homes or familiar environment, which can enhance their learning experience. The comfort and privacy of online coaching are often emphasized by providers like BetterHelp, an online counseling platform.
Record Keeping: Online platforms often have built-in features for recording sessions, tracking progress, and sharing resources, making it easier to manage the coaching process. Platforms like Zoom allow for session recording, which can be beneficial for participants who want to review their coaching sessions.
Wider Range of Perspectives: Online coaching allows for a more diverse group of participants, as geography is no longer a barrier. This can lead to a wider range of perspectives and experiences, enriching the learning process.
Identifying the Different Learning Styles
It is essential for coaches to be able to identify the learning styles of each individual in the group and to be able to tailor their approach to the different needs.
The most common learning styles include visual, auditory, and kinesthetic.
Visual learners prefer to take in information through visuals, such as diagrams, charts, or images.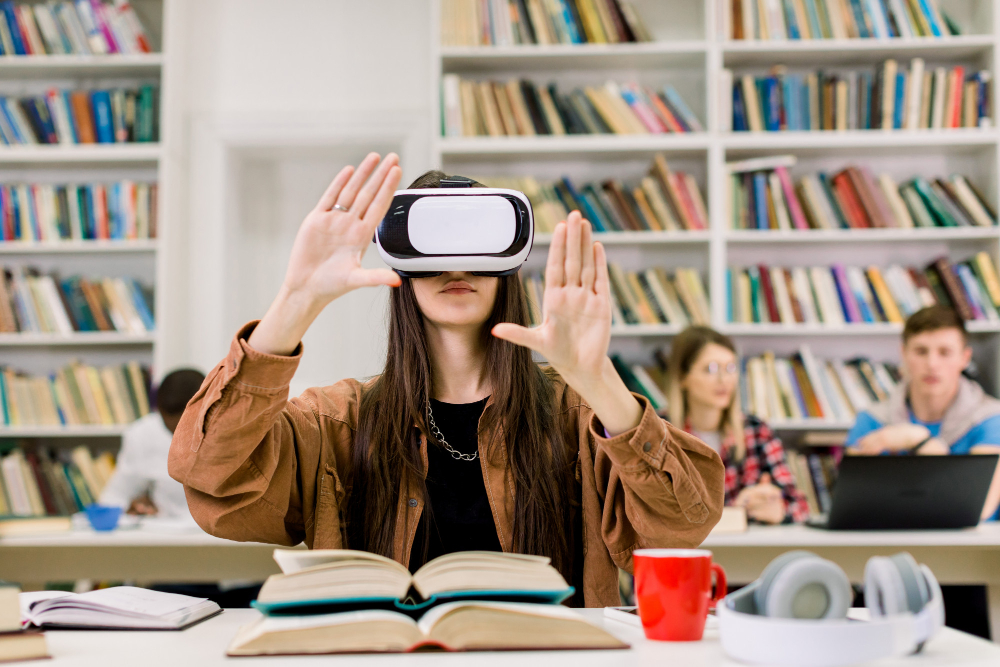 Auditory learners prefer to use audio, such as lectures, podcasts, or music.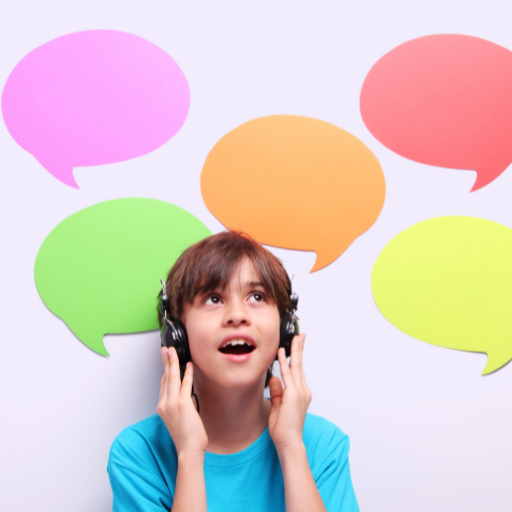 Kinesthetic learners prefer to learn through physical activities, such as role-playing, experiments, or hands-on activities.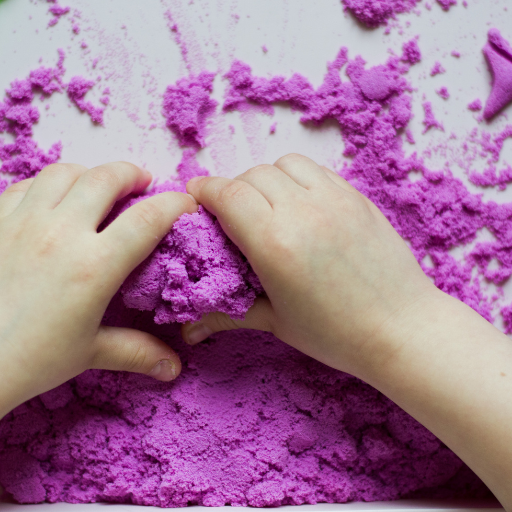 Identifying different learning styles in group coaching sessions involves observing and understanding the unique ways in which each participant processes and understands information. Here are some strategies to help you:
1. Questionnaires or Surveys
In the initial stages of your group coaching program, you can distribute learning style questionnaires or surveys like the VARK (Visual, Auditory, Reading/Writing, Kinesthetic) questionnaire.
These tools are designed to help individuals identify their preferred learning methods.
The results can provide valuable insights into how to structure your coaching sessions to cater to everyone's needs.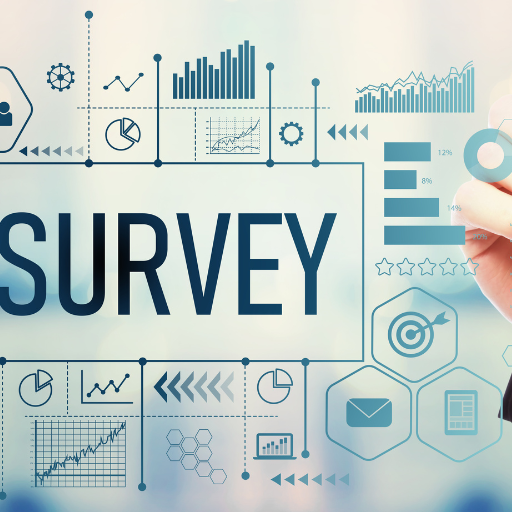 2. Observation
Observation is a key tool in identifying different learning styles in a group coaching setting.
Pay close attention to how each participant responds to different types of information and activities.
For example, some members might engage more during discussions (indicating an auditory learning style), while others may prefer diagrams or charts (suggesting a visual learning style).
Observing these patterns over time can help you tailor your approach to meet the needs of all participants.
3. Direct Communication
Direct communication involves asking participants about their preferred learning methods.
This can be done through either one on one coaching one-on-one meetings or in open group discussions.
It's a good way to ensure that everyone feels heard and their preferences are taken into account.
This approach can also foster a sense of openness and trust within the various group members, enhancing the overall effectiveness of the group coaching structure and program.
4. Feedback
Regularly soliciting feedback on your coaching methods is another effective way to identify and cater to different learning styles.
Ask participants what they find most helpful and least helpful, and what changes they would suggest.
This ongoing feedback loop allows you to make adjustments as needed, ensuring your group coaching model and methods remain effective and responsive to the other group member's needs.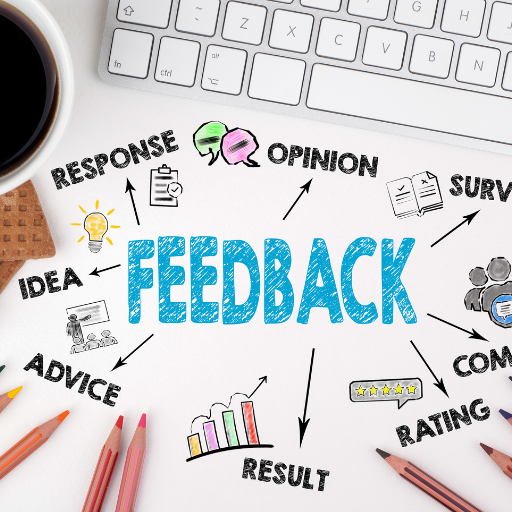 5. Trial and Error
Finally, don't be afraid to experiment with different teaching methods.
For instance, you might introduce a hands-on activity to engage kinesthetic learners or use more visuals in your presentations for visual learners.
Monitor the group's response to these changes and adjust your approach accordingly.
Remember, what works best for one group might not work as well for another, so flexibility and adaptability are key to a successful group coaching program.
Launching Your Program: Setting a Launch Date
Define Your Coaching Program
Clearly outline the goals, objectives, and structure of your coaching program. Who is it for? What will they learn? How long will it last? What format will it take?
Plan Your Content
Once you've defined your program, start creating your content. This could include lesson plans, activities, resources, and more. Make sure your content aligns with the learning styles of your group.
Choose a Platform
Decide on the platform you'll use to deliver your coaching program. This could be a physical location, an online meeting platform, or a combination of both. Ensure your chosen platform is accessible and easy to use for all participants.
Set Your Launch Date
Choose a date and time for your launch. Consider your target audience's schedule and availability when making this decision. Make sure you have enough time to prepare and promote your program before the launch date.
Create a Marketing Plan
Develop a plan to promote your coaching program. Use social media, email newsletters, blog posts, and other marketing channels to reach potential participants. Highlight the benefits of your program and why it's worth joining.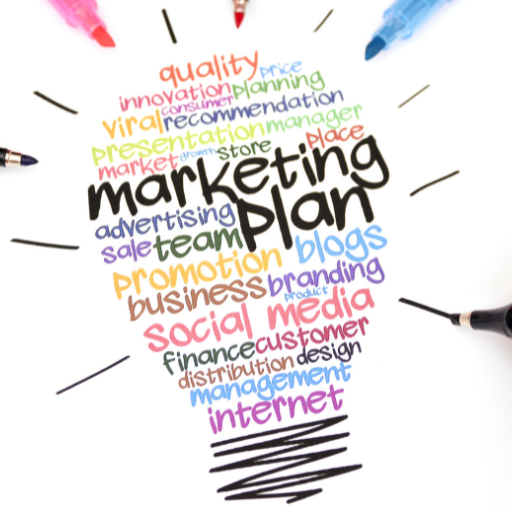 Open Registrations
Set up a system for people to register for your program. This could be through a website, email, or phone call. Make sure the registration process is simple and straightforward.
Prepare Your Materials
In the lead up to the launch, prepare all the materials you'll need. This includes participant handouts, presentation slides, and any necessary technology or equipment.
Send Reminders
A few days before the launch, send out reminders to everyone who has registered. Include any important details they need to know, like how to access the program and what to bring or prepare.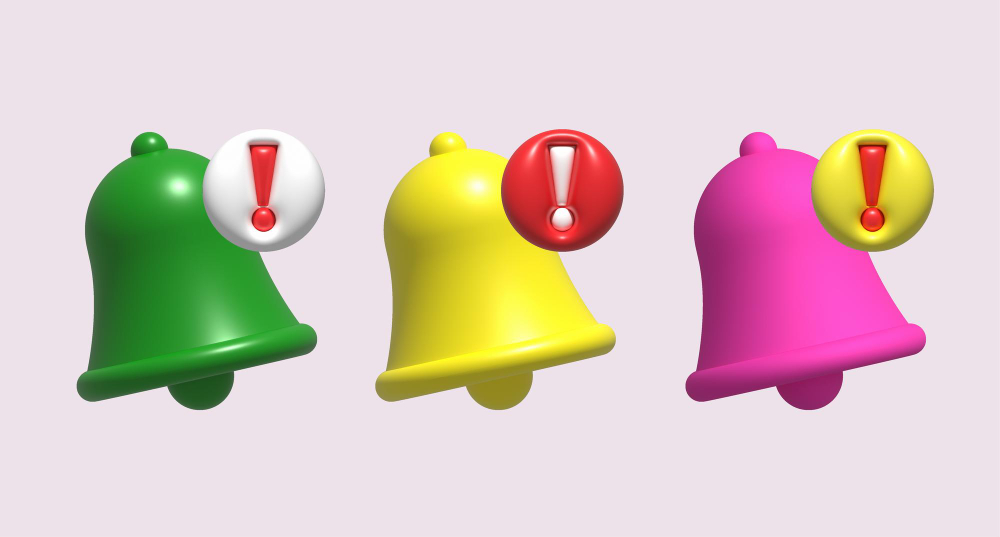 Launch Your Program
On the launch date, make sure everything runs smoothly. Welcome all participants, introduce the program and begin your first session.
Success Leaves Clues: Who's Done This Before?
Curious about who's done this well before you? There are numerous successful coaching programs that follow a similar structure to the steps outlined above. Here are a few examples:
Tony Robbins Coaching: Tony Robbins is a highly successful life and business coach who has used a structured approach to launch his group coaching programs. He clearly outlines the goals of his programs, uses various platforms for delivery, sets specific launch dates, and effectively markets his programs to reach a wide audience.
Marie Forleo's B-School: B-School is an online business school for modern entrepreneurs. Marie Forleo follows a similar process, creating comprehensive content for her program, choosing an online platform for delivery, setting a launch date, promoting her program extensively, and opening registrations well in advance.
Brendon Burchard's High Performance Academy: Brendon Burchard's High Performance Academy provides a clear example of a successful launch. Burchard defined his program, planned his content, chose an online delivery platform, set a launch date, marketed his program, opened registrations, prepared his materials, sent reminders, launched successfully, and collected feedback to continually improve his offerings.
Ramit Sethi's "Earn 1K": Ramit Sethi's "Earn 1k" program is another good example. Sethi followed a similar structure, defining his program's objectives, planning comprehensive content, setting a launch date, and using extensive marketing strategies to attract participants.
While each of these programs is unique, they all follow a similar framework when launching their group coaching programs.
Creating an Evergreen Program and Membership Model
Creating an evergreen program and membership model for group coaching clients involves careful planning, execution, and ongoing management. Here are the key steps: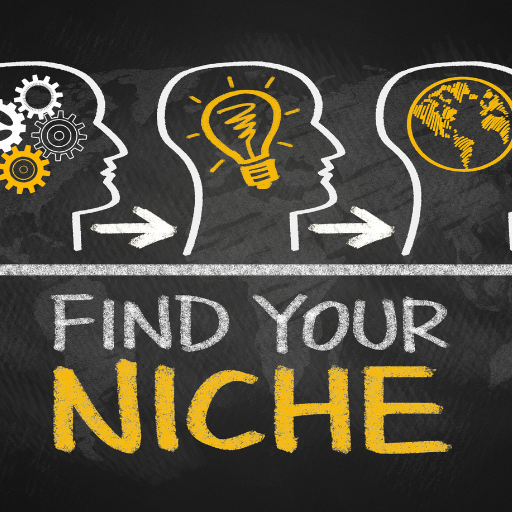 Identify Your Niche: Understand who your target audience is and what their unique needs and challenges are. This will help you tailor your program to provide maximum value.
Create Your Content: Develop a comprehensive curriculum that addresses your audience's needs. This could include video lessons, worksheets, exercises, and other resources. Remember, the content should be timeless (evergreen) so it remains relevant for new members joining at any time.
Choose the Right Platform: Select a platform that supports your program model. It should allow you to host your content, manage memberships, and facilitate communication among members. Platforms like Kajabi, Teachable, or Thinkific could be good options.
Set Up Your Membership Structure: Decide on the pricing and duration of your membership. You could have monthly, quarterly, or annual plans. Consider offering a trial period to attract new members.
Build a Community: Foster a sense of community among your members. This could involve regular group coaching calls, a private discussion forum, or group activities. This can enhance the value of your program and encourage member retention.
Promote Your Program: Use various marketing strategies to attract members. This could include social media marketing, email marketing, content marketing, or partnerships with other businesses in your niche.
Launch Your Program: Once everything is set up, launch your program. Make sure to provide clear instructions for new members on how to access and navigate your program.
Provide Ongoing Support: Be available to answer questions, provide feedback, and address any issues that arise. Regularly check in with your members to ensure they are finding value in your program.
Review and Update: Regularly review your program to see what's working and what could be improved. Update your content as needed to keep it relevant and valuable.
Scale and Expand: As your program grows, consider ways to scale and expand. This could involve adding new content, bringing in guest coaches, or creating advanced programs for existing members.
Remember, the success of an evergreen program and membership model depends on providing continuous value to your members. Keep their needs and feedback at the forefront of your decisions to ensure your program cohort model's success and longevity.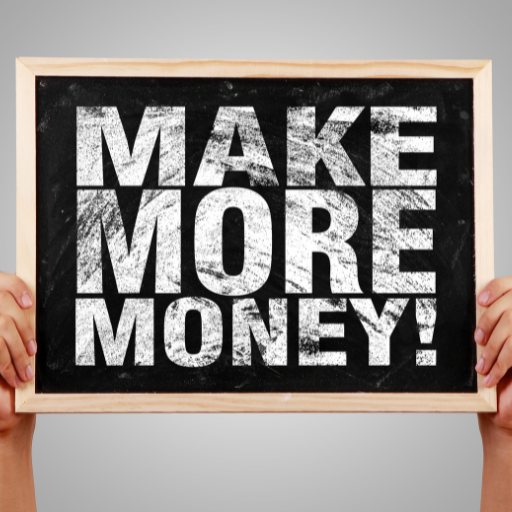 Tips for Ongoing Management and Expansion
Managing and expanding a group coaching program involves continuous improvement, adapting to new client needs, and leveraging marketing strategies. Here are some tips:
Gather Feedback Regularly: Continuously seek feedback from your participants to understand what's working and what could be improved. Use surveys or direct discussions to gather insights.
Adapt Your Program: Based on the feedback, make necessary adjustments to your program. This could involve tweaking the content, format, or delivery method to better meet the needs of your clients.
Create a Community: Foster a strong community among your participants. This can increase engagement, improve results, and encourage referrals. You can use platforms like Facebook Groups or Slack for this purpose.
Offer Advanced Programs: Once participants have completed a program, offer them an advanced program to continue their learning journey. This provides an opportunity for upselling and helps retain clients.
Leverage Testimonials: Collect testimonials from satisfied clients and showcase them on your website and in your marketing materials. This can build credibility and attract new clients.
Partner with Other Experts: Collaborate with other experts in your field to expand your offerings. For example, you could invite guest speakers to provide additional value to your participants.
Market Consistently: Don't stop marketing your program after the launch. Continue to promote it through various channels like social media, email newsletters, blog posts, and so on.
Keep Learning: Stay updated with the latest trends and developments in your field. This will help you keep your program relevant and valuable.
With the right strategies in place, you can have group programs to reach a larger group of people, connect with potential clients, and make a lasting impact.
My experience
I earned my first 4 figure sale with group coaching.
I realized all it took was:
Running great ads that would attract my ideal customer
Making a free offer to those prospects so they would get on my email list
Offering them another free bonus to join my Facebook group
Showing up in my Facebook group to build community
Offering more value
Offering a webinar and offering my online course to those interested.
I just had to rinse and repeat. You can do the same!
If you want to check out other tips on how to build a social media brand head on over to Jeannine'sAdvice.com.
By following these steps, you can effectively plan, promote, and launch your group coaching online program.
Good luck! Nah scratch that – you don't need luck, you have a proven framework 🙂
Frequently Asked Questions
What are the Benefits of Group Coaching?
Group coaching has clear advantages over one-on-one coaching. It's cost-effective, allowing coaches to serve more clients in less time. Plus, it creates a strong community where members can share experiences, learn together, and provide support. And let's not forget, it boosts accountability and keeps you motivated!
How Can I Structure a Group Coaching Program?
Structuring a group coaching program is an important step in order to ensure success. When structuring a group coaching program, it is important to consider the size of the group, the topics that will be covered, and the frequency of meetings. Additionally, it is important to consider the goals of the group program and the desired outcomes.
How Can I Create an Online Group Coaching Session?
Creating a group coaching session for online courses is a great way to reach a larger audience. When creating an online session, it is important to consider the technology that you will use, such as video conferencing software and online collaboration tools. Additionally, it is important to consider the length of the session and the topics that will be covered.
What are Some Tips for Ongoing Management and Expansion of My Group Coaching Program?
Ongoing management and expansion of a group coaching program is essential for success. Some tips for ongoing management and expansion include setting clear expectations for members, creating a predefined and recurring schedule for meetings, and providing feedback and support to members. Focus on building relationships with members and providing value.
What Should I Consider When Launching My Group Coaching Program?
When launching a group coaching program, it is important to consider the goals of the program, the desired outcomes, and the topics.