Ultimate Guide: Why Is Social Media an Important Part of Inbound Marketing in 2023
In today's rapidly changing tech landscape and ever-evolving consumer behaviors, businesses must rethink their marketing strategies. One crucial aspect to consider is the undeniable power of social media platforms and an important part of inbound call marketing.
This article goes deep into these topics, highlighting why is social media an important part of inbound marketing and businesses absolutely cannot afford to ignore this potent combination. You might be looking to tap into a new market segment quickly and easily or looking for ways to find your ideal customer on other platforms. Either way, social media is a valuable resource that increases brand awareness, brings more traffic to your website, and affects rankings.
Read on to learn how you can leverage this valuable information and apply it to your business.
Why is Social Media an Important Part of Inbound Marketing
Back in the early days of the internet, websites were mostly a one-way street. Businesses would post stuff, and we'd all just consume it passively. But then social media came along and changed everything.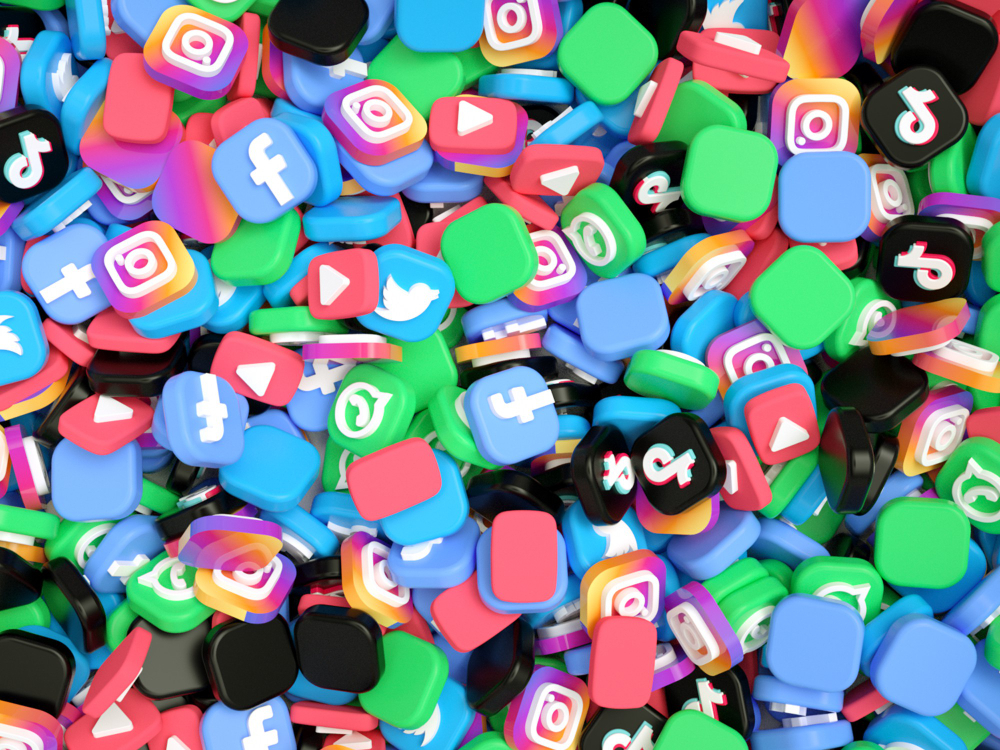 Now we've got Facebook, Instagram, LinkedIn, and Twitter buzzing with active users who want to interact and share with other users. They want open communication with your brand. These platforms have not only transformed the way we communicate but also how businesses connect with their audience.
Social media makes a huge difference and can easily be applied to any industry.
Defining Inbound and Outbound Marketing
Outbound marketing refers to traditional tactics where businesses start the conversation and send messages out to the audience. Think TV commercials, radio ads, print ads, telemarketing, and cold calling. Outbound marketing can also cost way more.
On the flip side, inbound marketing is a strategy that attracts new customers by providing valuable, tailored content that matches their interests and needs.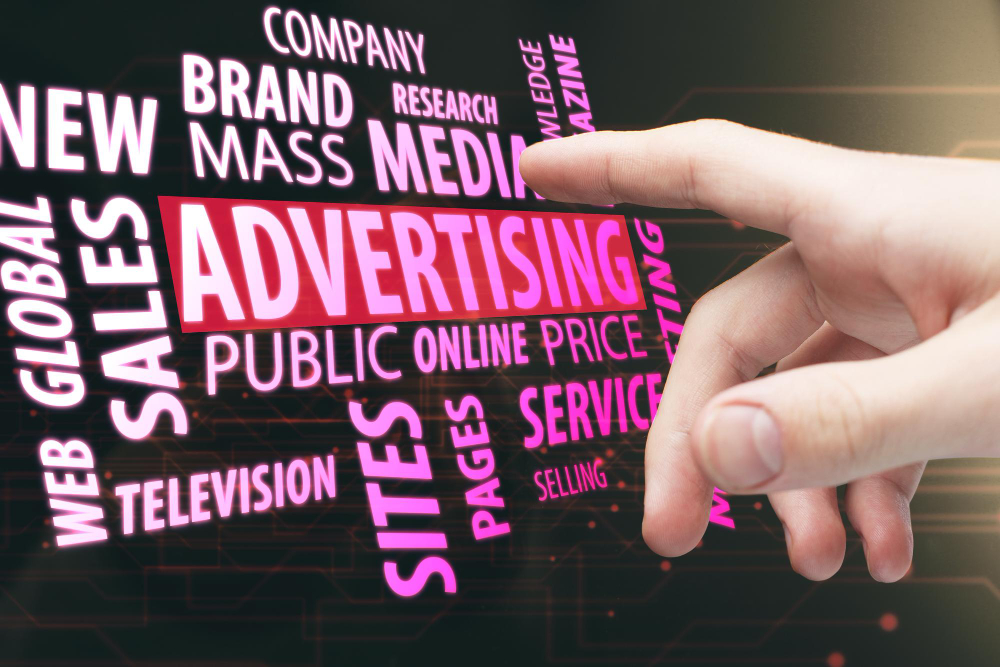 It's about being helpful and drawing new customers in naturally, rather than pushing messages onto them. Inbound strategies can involve content marketing like blog posts, SEO, webinars, eBooks, and social media.
The Synergy of Inbound Marketing and Social Media
Social media and inbound marketing strategies go hand-in-hand. You see, relevant content that's engaging is often shared on social media platforms.
At the same time, social media is the perfect tool for businesses to engage with their audience quickly and easily.
But here's the kicker: all that data generated from social media offers valuable insights into your target audience. And guess what? You can use that info to tailor your inbound marketing efforts even better!
Oh, and here's the cherry on top: having a strong social media presence boosts brand awareness and can improve your website's rankings on search engines.
Decoding the Power of Social Media in Inbound Marketing
Social is key to a solid inbound marketing plan. It's like having an open line of communication with potential customers, way better than old-school cold calling.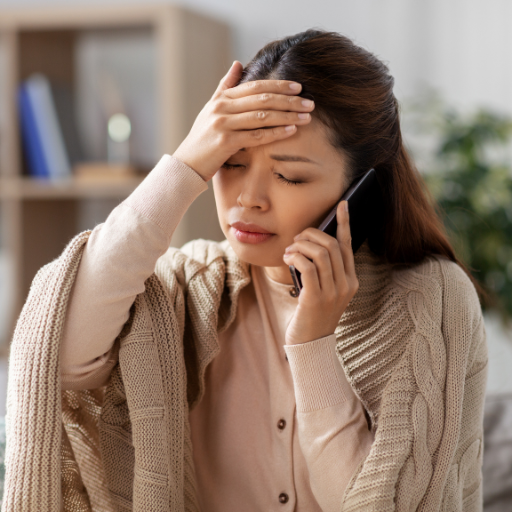 Using Social Media Posts as Conversational Tools
Posts on social media are like conversation starters with your audience. Use them to engage in discussion about your brand or industry. Create interesting content, answer questions, and keep the attention of your ideal customer.
Building Customer Relationships Through Social Media
Social media platforms offer a chance to create authentic connections with new customers. Engaging through comments, messages, and live videos builds a community. It humanizes your brand, making it relatable and cultivating loyalty.
Social Media: A Gateway to Increased Brand Awareness
When people engage with your posts, your exposure grows. And with billions of active users on various platforms, the sky's the limit for increased visibility!
Leveraging Social Media in Marketing Efforts
Having a strategy for social media can make a difference. It's not just about posting content, it's about creating content that your audience loves to engage with and share.
Amplifying Reach with Valuable Content: Social media helps lets you tap into a fresh market segment that might not have been reached through other tactics. Share content that speaks to your audience's pain points and watch as leads pour into your sales funnel. #SocialMediaMarketing #LeadGeneration
Enhancing SEO through Social Media: Even though social signals don't directly impact rankings, they still play a crucial role in SEO. When your awesome content gets shared on your social media channels, it boosts your brand's visibility and can even earn you more backlinks.
And you know what? This increased exposure can have a positive impact on your SEO efforts too!
Using Social Media for Lead Generation: By sharing helpful content and interacting with fellow social media users with similar interests, social media becomes a powerful research tool for finding potential clients who share your interests.
It's a platform where you can address their questions, solve their problems, and establish your brand as a trusted and valuable resource again. This, in turn, leads to generating valuable leads.
Planning Your Marketing Strategy with Social Media
Good is key to shaping a successful inbound strategy. And when it comes to social media integration, meticulous planning becomes even more important.
By strategizing and organizing efforts carefully, businesses can maximize their impact and achieve great results.
Choosing the Right Social Media Platforms: Not every social media platform is the same, and not all of them might be right for your business. It's important to know where your target audience hangs out online and establish a presence there.
Whether it's Facebook, LinkedIn, Instagram, Twitter, or any other social platform used, finding the right channels is the first step to a winning social media marketing strategy.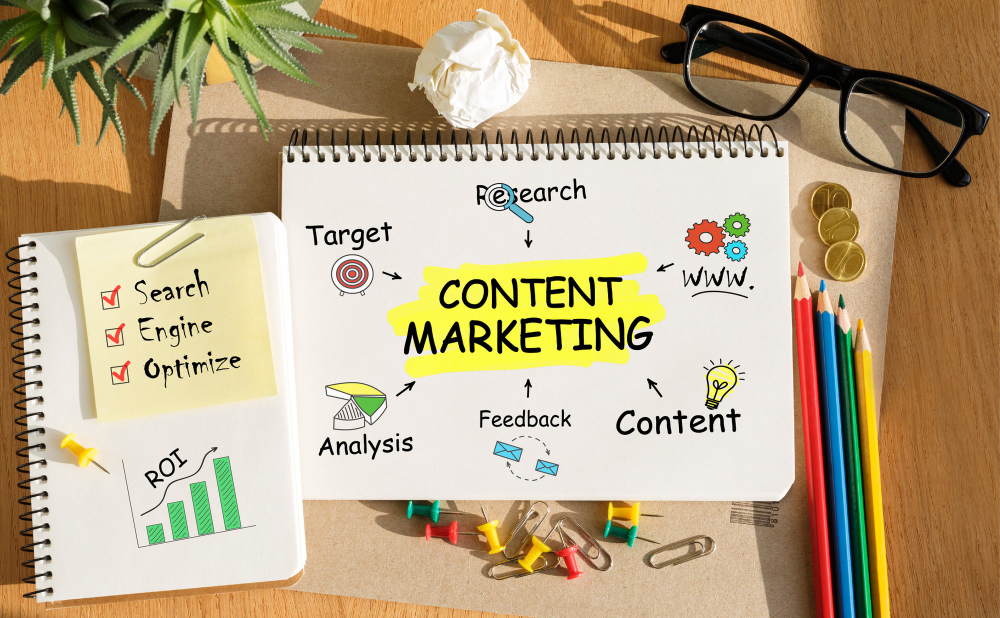 The Art of Creating Engaging Content: Good content is crucial in inbound marketing. To nail your social media strategy, create valuable content that speaks to your audience.
Consistently deliver quality content that resonates with their interests and pain points. This way, you'll attract potential customers and build a loyal follower base.
Understanding Your Audience: Understanding your target audience is key to crafting an effective inbound marketing strategy. You should know who they are, what they like, what they have, and how your business can help.
Armed with this info, you can create relatable content that resonates, driving engagement with your brand.
Tools and Techniques for Social Media Integration
To get the most out of social media for your inbound marketing efforts, it's important to use the right tools and techniques that fit your business. From management tools that simplify your social media presence to analytics platforms that give valuable insights, every aspect shapes and improves your social media strategy.
By using these resources effectively, you can boost engagement, reach more people, and achieve meaningful results for your business.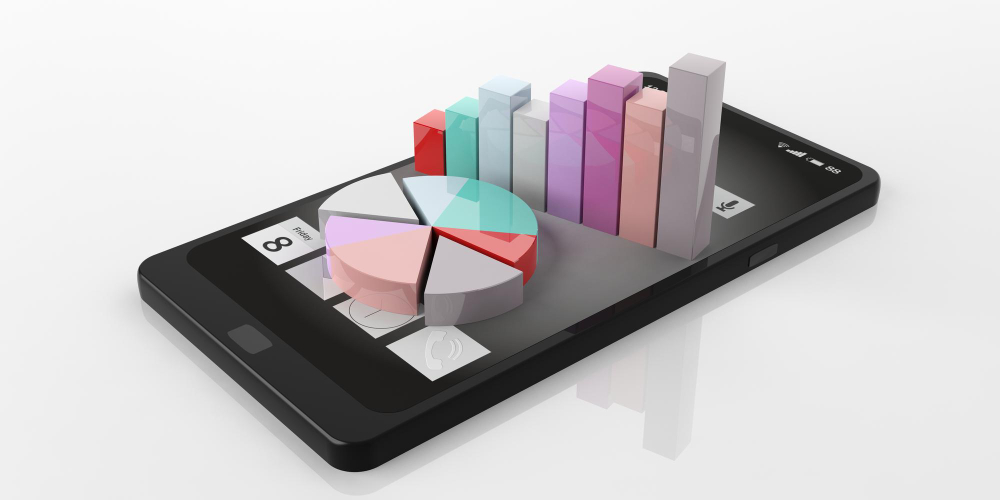 Social Media Management Tools: Social media management tools make content creation, scheduling, and posting across multiple platforms a breeze. They also help you stay on top of interactions with your posts, engaging with your audience and responding to their comments and queries promptly.
Role of Analytics in Social Media Strategy: Analytics are key to fine-tuning your social media game. They give you the lowdown on your audience's behavior, post-performance, and overall social media savvy.
Armed with these insights, you can adapt your strategy, try new content ideas spruce up your content, and hit the bullseye with your target audience.
The Power of High Ranking Influencers: Influencer marketing has become a game-changer in inbound marketing. Partnering with top influencers in your industry can skyrocket your reach and attract potential clients. When they share your content or vouch for your brand, it boosts your brand awareness and credibility big time!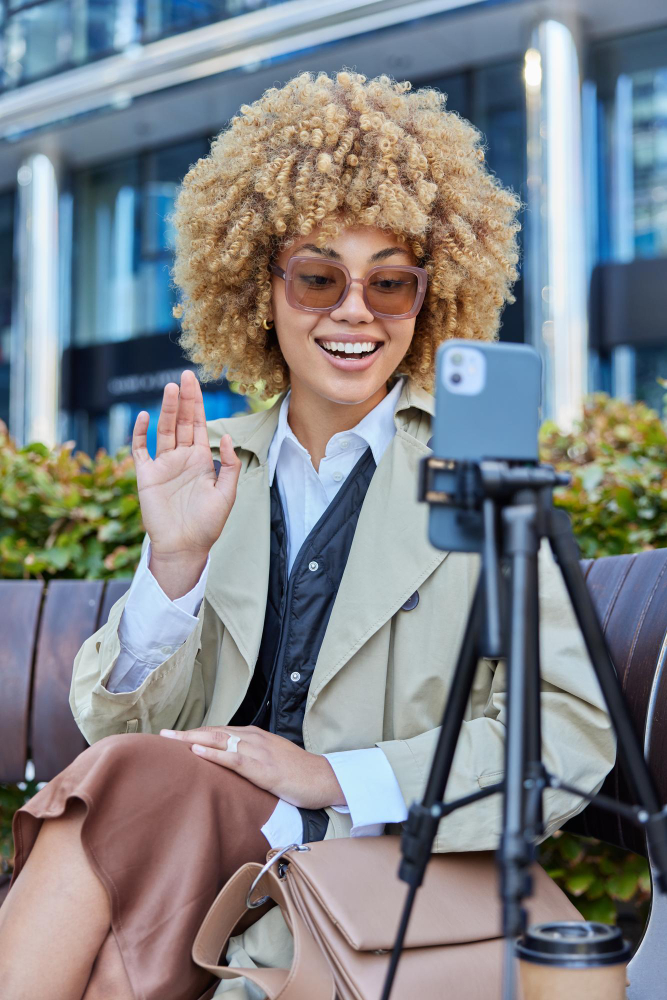 Overcoming Social Media Challenges
Social media marketing can be tricky, but you've got this! Let's talk about some ways to navigate through the hurdles effectively.
Keeping Up with Social Media Trends: Trends evolve at lightning speed in the social media world. To keep up, you need to be nimble and adapt quickly. Stay in the loop and create content that resonates with your audience to boost brand awareness.
Handling Negative Feedback and Reputation Management: We all face positive and negative feedback on social media. How you handle criticism matters. Respond professionally and constructively to turn a negative experience into a chance to showcase your dedication to customer satisfaction and improve your reputation.
Maintaining Authenticity and Trust on Social Platforms: With so much content out there, being authentic can be tough. But it's crucial. Create authentic content that reflects your values and mission. Trust takes time to build, so prioritize authenticity to earn and maintain your followers' trust.
Creating a Successful Social Media Marketing Strategy
First of all, consistency is key! Be consistent in creating content, sticking to a posting schedule, and engaging with your followers. This builds connection and credibility.
Don't just broadcast, engage! Social media is a two-way channel. Respond to comments, encourage discussions, and address your customer's concerns. This creates a stronger bond with potential customers.
Track and improve your strategy! Use tools like Google Analytics, Hootsuite, and Buffer to measure your social media performance. These insights help you refine your content and target your dream customer better. Keep improving!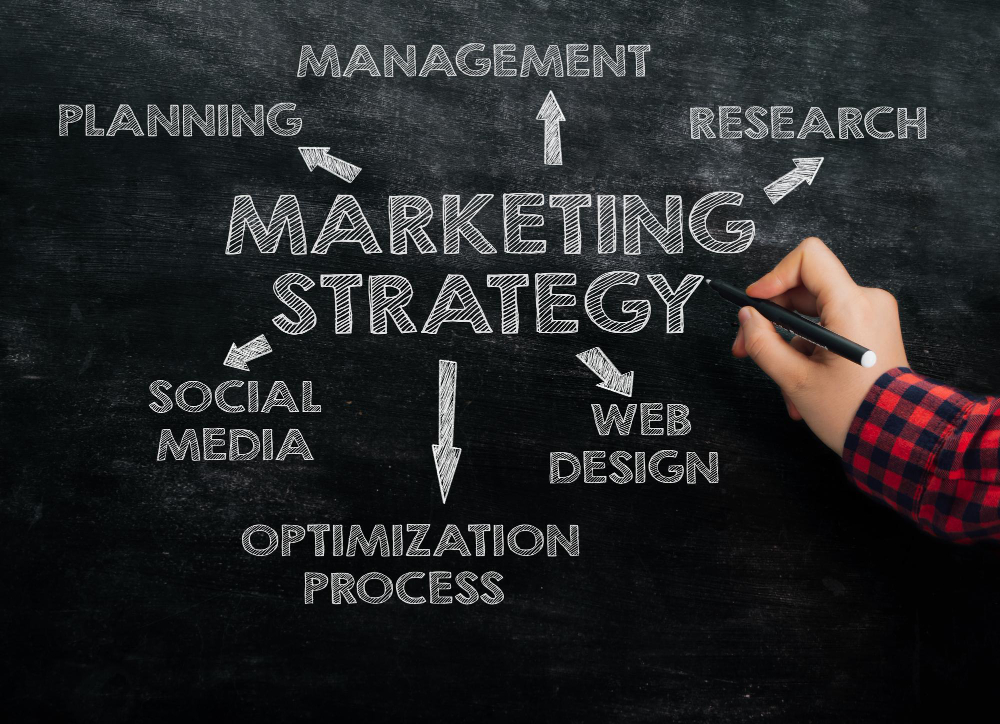 In-Depth Case Studies
Let's take a look at three companies that have successfully used social media to get more leads:
Nike: Known for its creative and engaging content on social media, Nike leverages platforms like Instagram and Twitter to promote their products and engage with their ideal customer1. They also utilize user-generated content, creating a sense of community among their customers.
Warby Parker: This eyewear company excels at content creation by delivering consistently fun and informative content. They've also effectively used Instagram Stories to showcase their products and engage with customers2.
Slack: This business communication platform uses social media to provide valuable content and engage with its customers. Their strategy includes sharing tips and tricks about their product, industry-related content, and responding to customer queries3.
These companies highlight the power of social media in attracting, engaging, and delighting customers.
Deep Dive: Advanced Techniques for Social Media Integration
Today, businesses need to go beyond basic social media strategies to stay competitive. Advanced techniques can help amplify your social media efforts and drive more significant results.
Social signals: When it comes to online visibility, likes, shares, and comments play a significant role. They not only impact your search engine rankings but also provide valuable insights into customer preferences, helping you fine-tune your content strategy.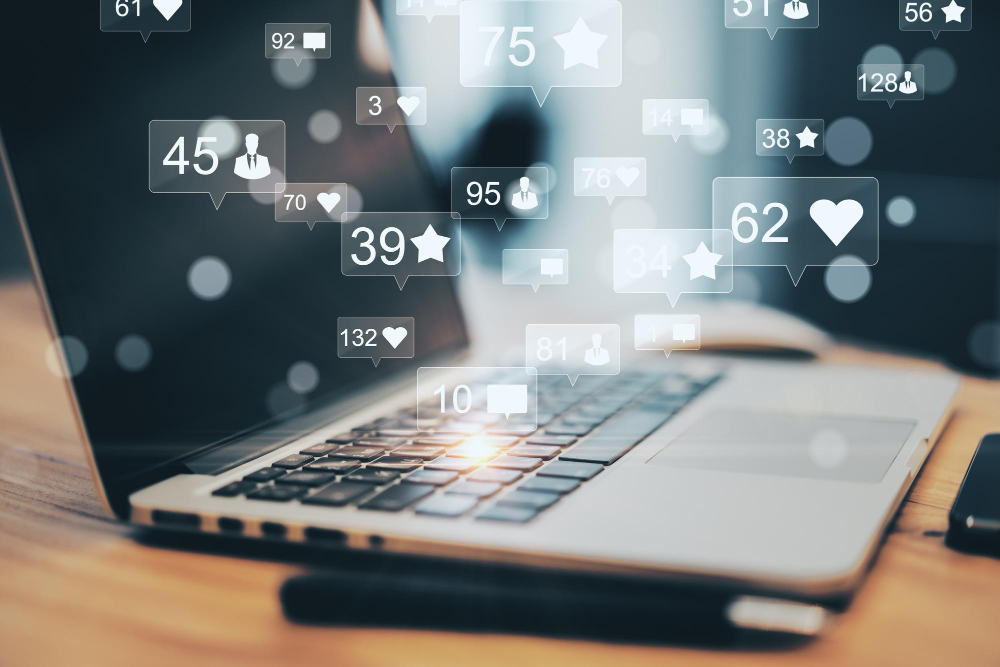 Unveiling the Link Between Social Media and SEO: While Google hasn't officially confirmed the direct impact of social media on SEO, studies show a strong connection. Engaging posts on social media can drive traffic to your website, potentially boosting your search engine rankings.
Effective Networking with Influencers: Forge relationships with influential individuals in your niche – it can do wonders. Their endorsement can expand your reach, driving more traffic and positively influencing search rankings. Plus, their followers, who may be your target audience, could turn into potential customers.
Innovation in Social Media
Staying ahead in the competitive digital landscape requires thinking outside the box. Try new things, like live videos, stories, or user-generated content, to keep your audience engaged.
Don't be afraid to test new ideas and formats, and find what resonates best with your target audience.
AI and ML can be your secret weapons for understanding your audience. With these technologies, you can analyze vast amounts of data and gain insights to segment your market effectively.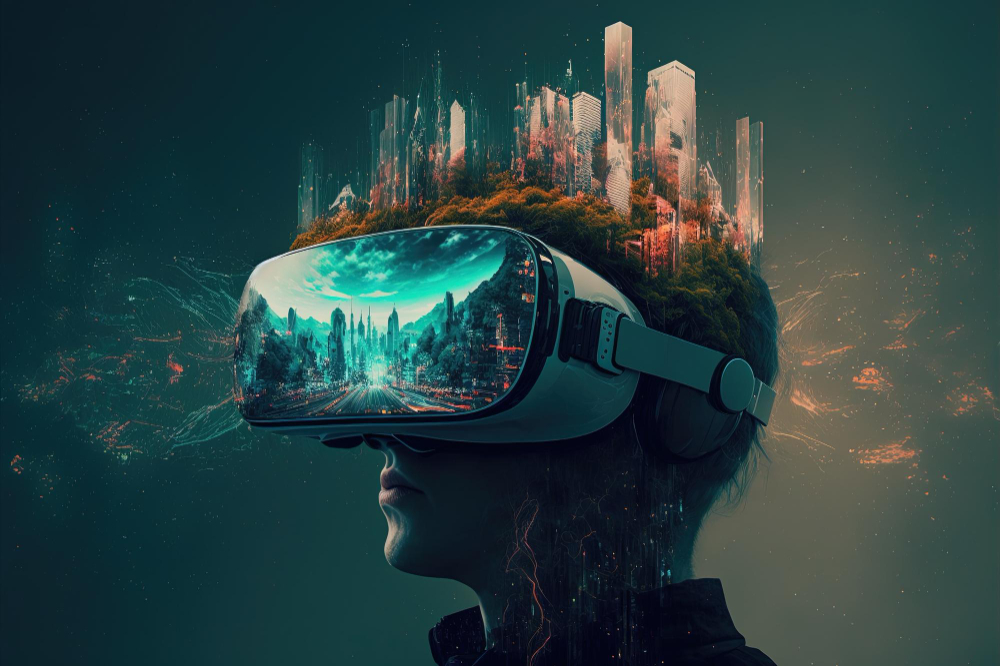 It's all about personalized and targeted messaging that hits the mark.
To spice up your social media game, consider leveraging virtual reality (VR). With VR, you can provide unique and immersive experiences, whether it's virtual tours, product demos, or interactive games.
Get ready to create memorable moments that boost engagement levels.
Predicting the Future of Social Media
Looking ahead to the future of social media, we can't overlook the evolving role of search engines and their integration with social platforms.
Social media posts and interactions directly influence search engine rankings, giving brands with an active social presence a competitive edge.
Just like optimizing a website or blog post for SEO, organizations may now start optimizing their posts on social media. That means incorporating keywords, backlinks, and meta descriptions to boost discoverability.
But that's not all. Brace yourself for new ideas and innovative strategies that will reshape the social media landscape. As brands venture into new market segments, we might see the rise of niche social platforms catering to specific audiences.
And there's more to come. The integration of emerging technologies like Artificial Intelligence and Augmented Reality could unlock exciting possibilities for user engagement on both existing and new platforms.
Here are some trends to keep an eye on:
Upcoming trends in social media marketing:
Virtual and augmented reality on the rise
More personalized content delivery
Increased focus on user privacy
Other potential trends:
Advancements in AI and machine learning for sophisticated content distribution and audience targeting.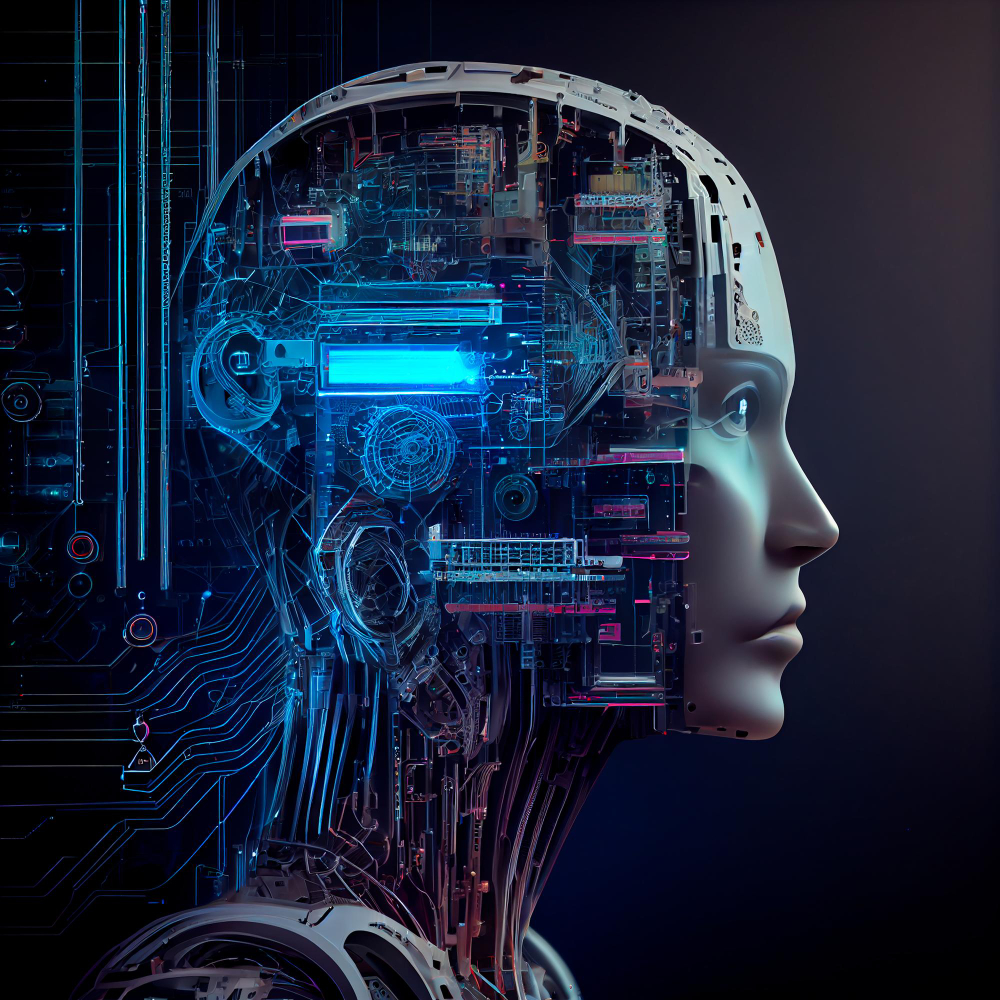 Adapting to changes in social media:
Stay flexible and adjust strategies based on updates, user behavior, or new platforms.
Sustainability of social media as a marketing tool:
Concerns about ad blockers and data privacy arise, but social media remains vital due to high user engagement and innovative ad formats.
The future of social media marketing promises a mix of innovation, personalization, and unparalleled user engagement. Are you ready to seize the opportunities?
Wrapping Up: The Essential Role of Social Media in Inbound Marketing
Social media is a powerhouse for businesses. It keeps you connected with your audience, fueling growth and profitability. Just think about all the time people spend on these platforms – it's a golden opportunity for brands like yours to create engaging, personalized content.
And here's something you can't ignore: social media helps with search engine optimization and rankings. It's a key player in a successful inbound marketing strategy. By using social media tactics correctly, you can expand your reach, build stronger customer relationships, and ultimately, boost your bottom line. Let's make it happen!
Here are practical Steps to Implement Your Social Media Strategy:
Get to know your audience and find out where they hang out online.
Create valuable content that speaks to their needs and sparks interaction.
Harness the power of tactics like social signals and high ranking influencers.
Keep experimenting, analyzing, and refining your game plan for top-notch results.
Moving Forward: Evolving Your Strategy Over Time
Having an effective strategy on social media is not a set-it-and-forget-it thing. As your business, the digital landscape, and your audience evolve, your approach should too.
Regularly check your social media performance and stay updated on trends and best practices to keep your strategy relevant and effective.
In short, ignoring social media in your inbound marketing strategy means missing out on loads of potential customers and valuable business development opportunities.
Invest in creating a strong social media presence and actively engage with your audience on these platforms.
Frequently Asked Questions
Is social media considered inbound marketing?
Social media is a crucial part of inbound marketing. It's all about attracting customers to you with valuable, engaging content.
It's like having customers come to you instead of you chasing after them – exactly what inbound marketing is all about.
How to use social media for inbound marketing?
Find out which social media channels they use and create content specifically for those channels.
Also, make sure you're sharing valuable content like blog articles, videos, infographics, or user-generated content that sparks engagement.
Lastly, use social media analytics to track your progress. These insights reveal your audience's behavior, preferences, and how well your content performs. This information allows you to adjust your strategy and maximize your marketing efforts.
What does inbound marketing mean in social media?
In the world of social media, inbound marketing means creating and sharing valuable, user-centric content that naturally draws people to you. It's not just about making awesome blog posts or insightful videos, but also promoting user-generated content, responding thoughtfully to comments, and engaging in meaningful conversations.