How to Get Emails: How to Grow Your List Fast in 2023!
Are you stuck in the digital Stone Age, trying to collect email addresses with a virtual chisel and hammer? I've been there, trust me. It's like trying to fill a bucket with a teaspoon – slow and frustrating!
But fear not, fellow email marketing campaigns enthusiasts! The days of begging friends to opt-in or staring at empty opt-in forms are over. Welcome to "The Ultimate Guide on How to Get Emails: Grow Your List Today!" where we'll explore the modern tools and tactics that make email list building as easy as pie. (And who doesn't love pie?)
From understanding the art of crafting irresistible opt-in forms to mastering the science of email marketing, this blog post has it all. And the best part? You won't need a chisel or a hammer, just a few tips, a sprinkle of creativity and a dash of determination.
So, buckle up, and let's turn that teaspoon into a shovel. Your email list won't know what hit it!
How to Get Emails
Let's face it, capturing email addresses can feel like trying to catch butterflies with a net – beautiful when you succeed but oh-so-elusive. But what if I told you that with the right opt-in forms and email marketing, those butterflies could practically land in your net themselves? Whether you're a first-time visitor to the world of email marketing or a marketing expert, these insights will help you build a list that's not just big but engaged and responsive.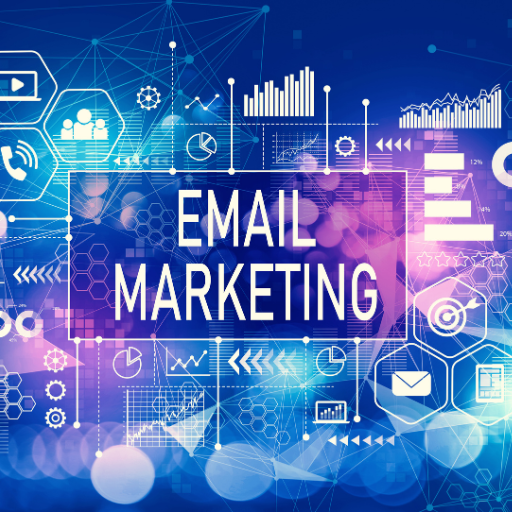 The Importance of an Email List in Modern Marketing
A person's email address or contact list is more than just a digital contact point; it's a gateway to building a loyal customer base. By adding to your email list, you're inviting new subscribers into a community. Understanding the importance of this list-building tool is the first step in creating a thriving online presence.
Creating Campaigns That Convert
Understand Your Audience: Identify your target audience's pain points and needs. Create customer personas to guide your messaging.
Craft Compelling Calls to Action (CTAs): Use actionable language like "Sign Up Now" or "Get Your Free Guide" to encourage signups.
Test and Optimize: A/B test different headlines, images, and CTAs to find what resonates best with your website visitors. Continuously optimize for better results.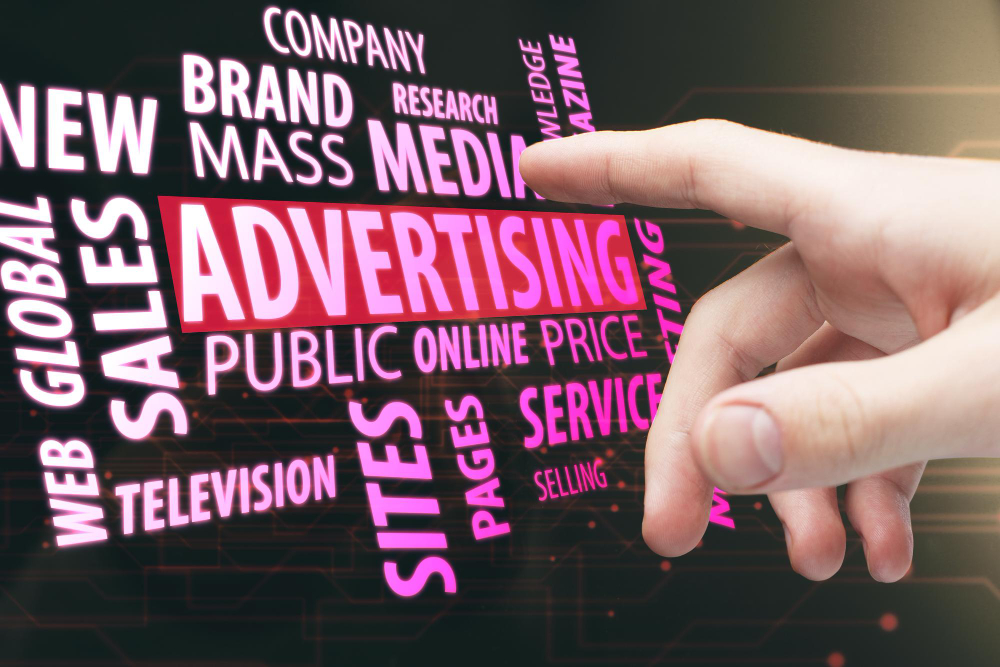 Integrating Email Collection into Your Campaigns
Use Opt-In Opportunities: Embed opt-in forms within blog posts, offer exclusive content for signups, or use exit-intent pop-ups to capture email addresses.
Create Targeted Landing Pages: Design landing pages specifically for email collection, highlighting the benefits of joining your newsletter.
Offer Incentives: Provide discount codes, early access or free samples to incentivize signups.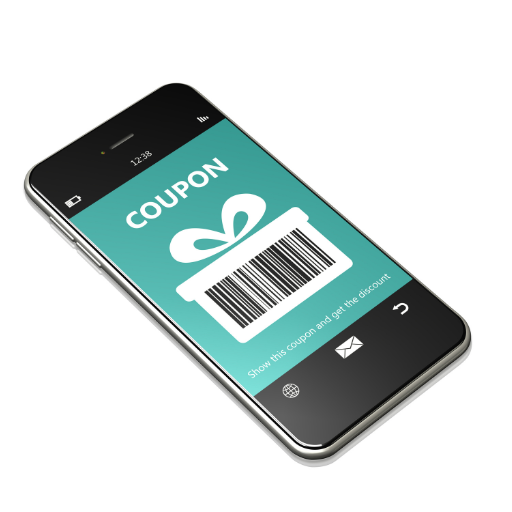 Marketing Campaigns: How to Measure Success
Track Key Metrics: Monitor open rates, click-through rates, and conversion rates to gauge campaign success.
Analyze Engagement: Use tools to understand website visitor behavior and refine your strategies.
Set Clear Goals: Define what success looks like for your campaign, whether it's a specific number of new subscribers or a percentage increase in engagement.
The Role of Email in Multi-Channel Campaigns
Nurture Leads: Use personalized email sequences to guide potential customers through the buying journey.
Boost Signups with Exclusive Offers: Promote exclusive offers through email to encourage more signups.
Integrate with Other Channels: Use email in conjunction with social sharing, PPC, and content marketing to create a cohesive multi-channel marketing strategy.
By following these actionable insights, you can create campaigns that not only reach your target audience but also convert them into loyal subscribers. These strategies reflect a deep understanding of modern marketing techniques and provide a roadmap for anyone looking to grow their email list effectively.
Exit Intent
This is more than just a last-ditch effort to grab attention; it's a strategic approach to engaging visitors at a critical moment. Let's explore how to leverage this powerful tool effectively.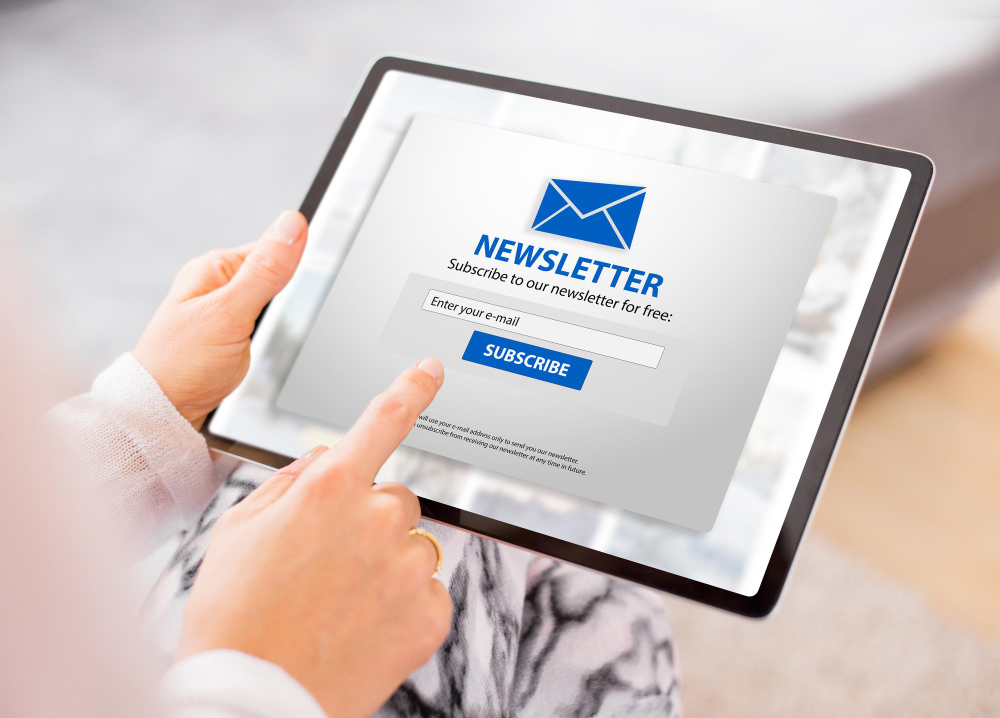 Using Pop-Ups to Capture Leads
Identify the Right Moment: Use tracking tools to understand when visitors typically exit and time your pop-ups accordingly.
Offer Exclusive Incentives: Provide special discounts, free eBooks, or exclusive content to entice visitors to stay.
Test Different Messages: A/B test different headlines, CTAs, and designs to find what resonates best with your audience.
Ensure Mobile Responsiveness: Design pop-ups that look and work great on mobile devices to capture more leads.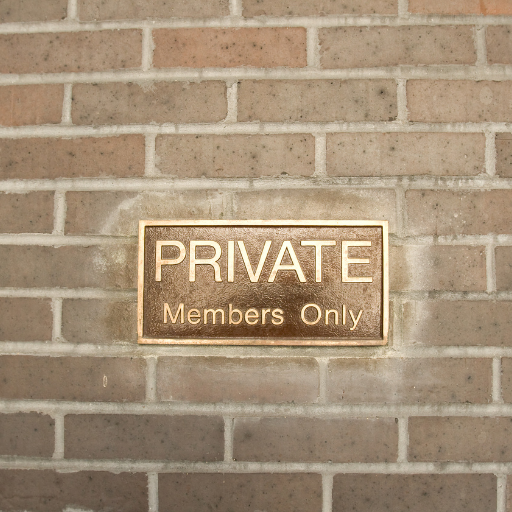 Turning Visitors into Subscribers
Segment Your Audience: Tailor pop-ups based on visitor behavior, such as first-time visitors, cart abandoners, or frequent browsers.
Use Timely Triggers: Implement time-based triggers that align with user behavior, such as after spending a certain amount of time on a page.
Monitor and Adjust: Regularly review the performance of your exit intent strategies and make necessary adjustments for continuous improvement.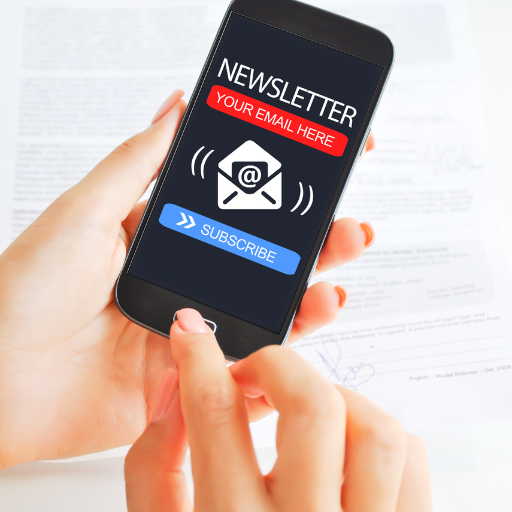 How to Design Pop-Ups That Work
Focus on Visual Appeal: Use eye-catching visuals that align with your brand and resonate with your target audience.
Craft Compelling Headlines: Write headlines that speak directly to the visitor's interests or pain points.
Include Clear Calls to Action: Make it easy for visitors to take the next step, whether it's signing up for a newsletter or downloading a free guide.
Avoid Overwhelming Visitors: Keep pop-ups simple and unobtrusive, avoiding too many fields or overwhelming designs.
By implementing these advanced strategies, you can turn potential exits into valuable connections. It's about understanding your visitors, offering them something meaningful, and engaging them at the right moment.
Landing Page
A landing page is like the welcome mat of your digital home. It's where visitors first step in, and it's your chance to make a lasting impression. Let's explore how to optimize, design, and test for maximum email collection.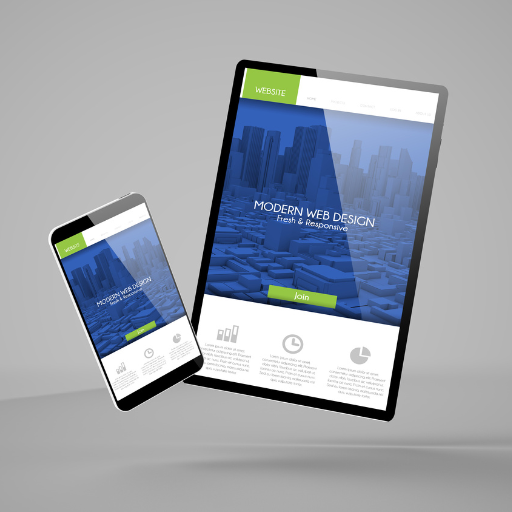 Optimization for Email Collection
Understand Your Audience: Research and segment your audience to tailor the content and design.
Place Opt-In Forms Strategically: Position signup forms prominently without overwhelming the visitor.
Use Persuasive Copy: Write compelling headlines and CTAs that speak to the visitor's needs or pain points.
Load Time Matters: Optimize images and scripts to ensure quick loading, especially on mobile devices.
Include Trust Signals: Display testimonials, reviews, or security badges to build trust.
How to Create a High-Converting Page: A Comprehensive Guide
From compelling headlines to engaging visuals, this comprehensive guide will walk you through the steps to create a landing page that not only collects email addresses but does so with style and substance.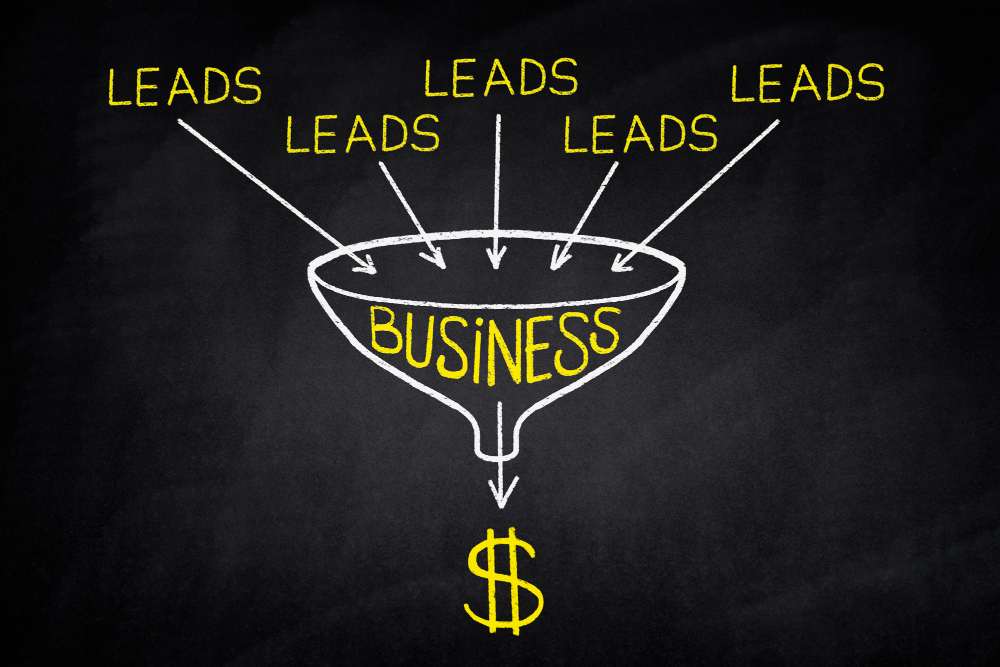 A. Start with a Strong Headline
Understand Your Audience's Pain Points: Identify what problems your product or service solves and craft a headline that speaks directly to that.
Use Powerful Words: Utilize words that evoke emotion or curiosity to make the headline more compelling.
Test Different Variations: Consider A/B testing different headlines to find what resonates best with your audience.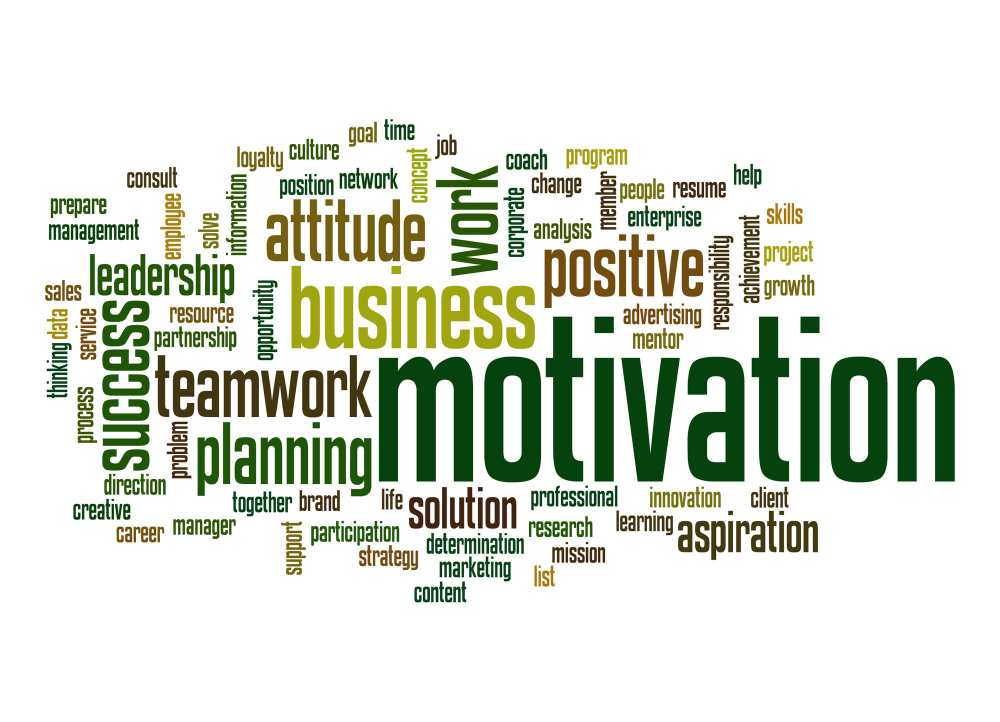 B. Design with Purpose
Align with Brand Identity: Ensure that the design elements like color, typography, and imagery are consistent with your brand.
Use Visual Hierarchy: Arrange elements in a way that guides the visitor's eye from the headline to the CTA.
Avoid Clutter: Keep the design clean and focused to avoid distracting the visitor from the main action.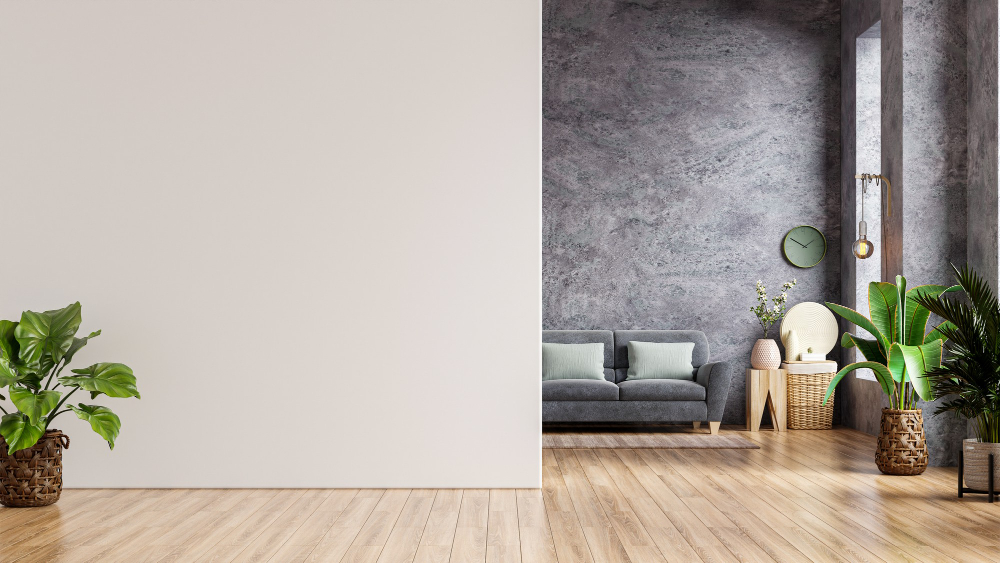 C. Create Engaging Content
Speak to Benefits, Not Features: Focus on how your product or service benefits the visitor, rather than listing features.
Use Bullet Points: Break down information into easily digestible bullet points.
Include a Story or Anecdote: If applicable, tell a brief story that makes the content more relatable and engaging.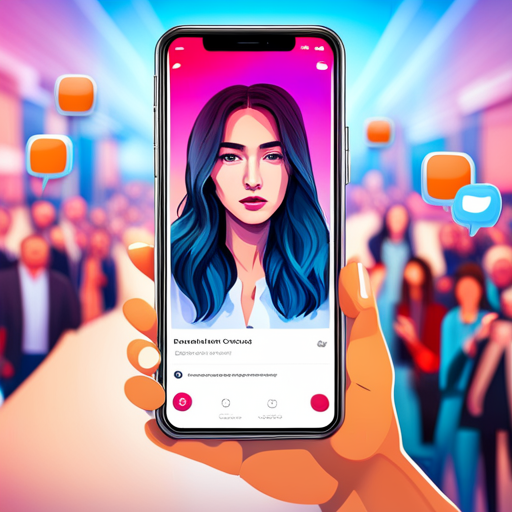 D. Utilize Social Proof
Showcase Customer Testimonials: Include quotes from satisfied customers, complete with names and photos if possible.
Display Endorsements: If you have endorsements from influencers or industry experts, highlight them.
Include Trust Badges: If you have certifications or awards, display them to enhance credibility.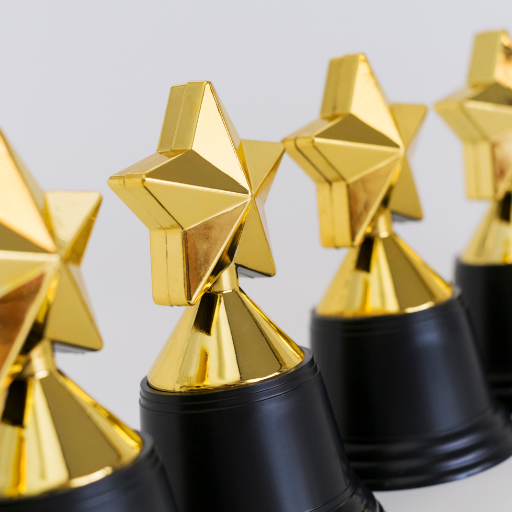 E. Implement Clear CTAs
Use Action-Oriented Language: Use verbs that encourage action, such as "Download Now" or "Get Started."
Make It Stand Out: Use a contrasting color for the CTA button to make it easily noticeable.
Place CTAs Strategically: Consider placing CTAs at different points on the page.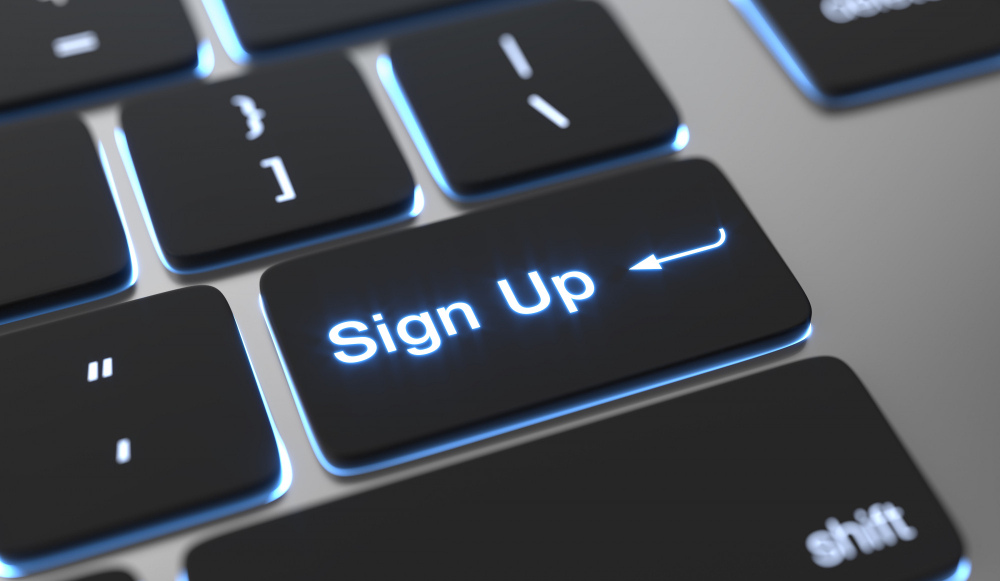 F. Mobile Optimization
Test on Different Devices: Ensure your page looks and functions well on various mobile devices.
Optimize for Touch: Make buttons and links large enough to be easily tapped on a touchscreen.
Consider Load Time: Optimize images and other elements to ensure quick loading on mobile connections.
By following this comprehensive guide, you'll not only collect email addresses but also resonate with your audience on a deeper level. It's about understanding the visitor's journey, crafting an engaging experience, and continuously refining your approach to achieve maximum impact.
Social Media: The Untapped Goldmine for Email Collection
Social media isn't just for memes and trending hashtags; it's a potent tool for gathering emails and building a robust subscriber list. From your Facebook business page to pop-up forms on your social feeds, let's delve into how you can transform your social media platforms into a goldmine for email subscribers.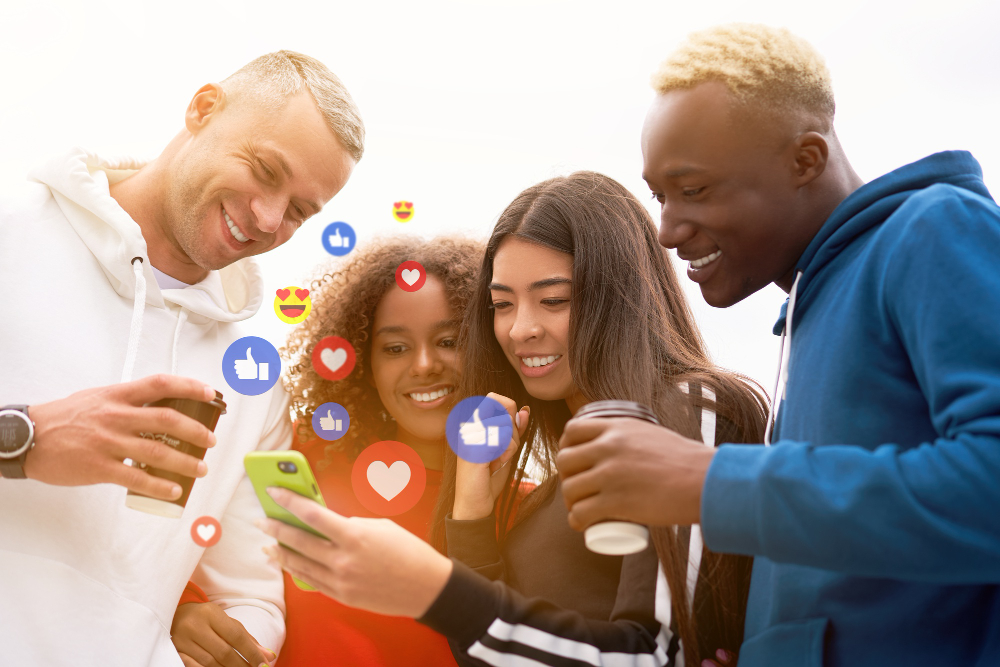 A. Leveraging Social Media for Email Subscribers
1. Facebook Business Page as a Lead Magnet
Pin a Post: Pin a post with a compelling CTA that directs visitors to a signup form on your website.
Utilize the 'Sign Up' Button: Customize the 'Sign Up' button on your business page to direct website visitors to an opt-in form.
Interactive Polls & Quizzes: Use these to engage your audience and then guide them to a signup form to see the results.
2. Instagram Bio Link
Link in Bio: Use this valuable real estate to link to a landing page with a pop-up form for email collection.
Swipe-Up Feature: If you have access to this feature, use it to direct followers to your signup form.
B. How to Use Your Social Media to Grow Your Email List
1. Exclusive Giveaways
Entry Requirements: Make email submission a requirement for entering the giveaway.
Promote Across Platforms: Use your Facebook and other social media accounts to promote the giveaway and collect emails.
2. Newsletter Sneak Peeks
Teaser Content: Share snippets or highlights from your latest newsletter and direct followers to a signup form to read more.
C. Connecting Social Media Accounts and Email Marketing
1. Cross-Promotion
Newsletter Highlights: Share key takeaways or exclusive content from your newsletters on your business page.
Social Media Insights: Use analytics from your social media platforms to tailor your email content.
2. Retargeting Campaigns
Facebook Pixel: Use this to track website visitors and retarget them with customized email campaigns.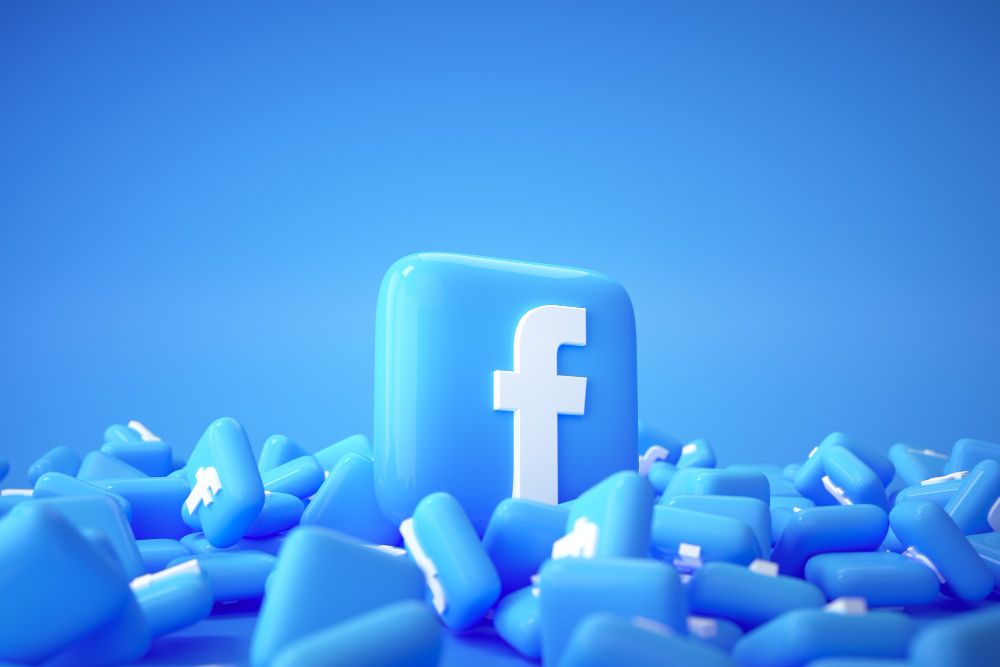 D. Social Media: A Goldmine for Collecting Emails
1. Community Building
Facebook Groups: Create or join groups related to your niche and share content that includes a call to action to sign up for your newsletter.
User-Generated Content: Encourage followers to share their own content using a branded hashtag, then direct them to a signup form to become part of an exclusive community.
By implementing these strategies, you're not just scratching the surface; you're mining deep into the potential of social media platforms to collect emails.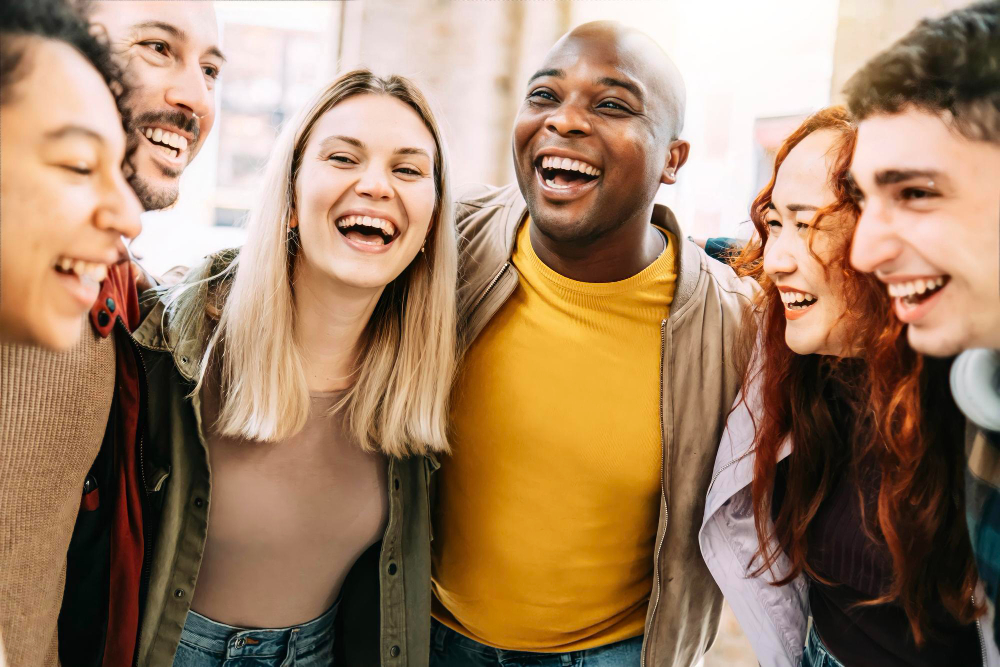 The Art and Science of Lead Magnets: Your VIP Pass to a Booming Email List
Consider lead magnets as the VIP backstage pass to your brand's rock concert. It's not just a polite "Hey, how's it going?" but more like, "You're awesome, let's hang out and jam to some exclusive tunes." This is where you transform a casual blog post reader or website visitor into a raving fan. So, how do you craft a lead magnet that's not just a one-hit-wonder but a chart-topping classic?
Crafting Lead Magnets: The MasterChef Edition
Picture yourself as a Michelin-star chef. You're not serving fast food; you're crafting an experience. Your lead magnet is your signature dish, the one that gets rave reviews and Instagram posts. Whether it's an exclusive beauty tutorial for your beauty brand, a game-changing eBook, or a discount code that's too good to pass up, the magic lies in knowing your audience's cravings. Make your email opt-in forms not just a formality but a golden ticket to an exclusive world.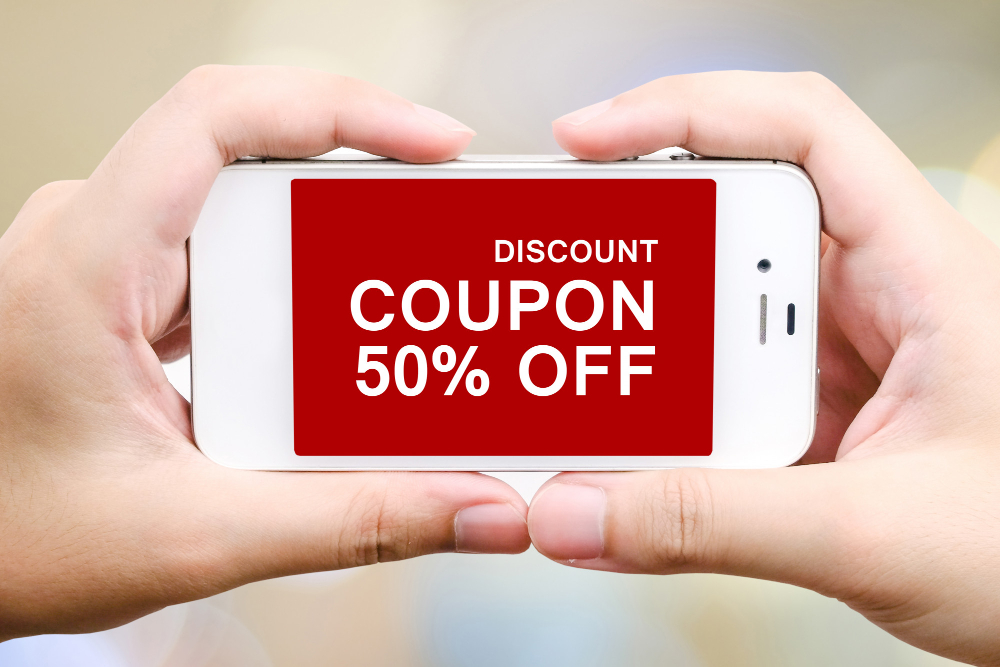 Lead Magnets: The Hits and Misses
Let's be honest; not every lead magnet is going to be a blockbuster. Some might be more like indie films—great for a niche but not for everyone. The trick is to align your freebies with your audience's needs. If you're offering a winter skincare guide while your audience is searching for summer glow tips, you're off the mark. Keep the opt-in process smoother than a jazz saxophone solo. No one wants to navigate a maze; they'd rather walk a straight line.
The Red Carpet Rollout: How to Make Your Lead Magnets a Star
So you've got this killer lead magnet, but it's sitting in the shadows? Time to roll out the red carpet. Spotlight it on your social media, make it the star of your email campaigns, or even feature it during your speaking engagements. Your lead magnet should be as eye-catching as a pop-up shop in Times Square. Make the email signup so effortless and tempting that it's the obvious next step for any new subscriber.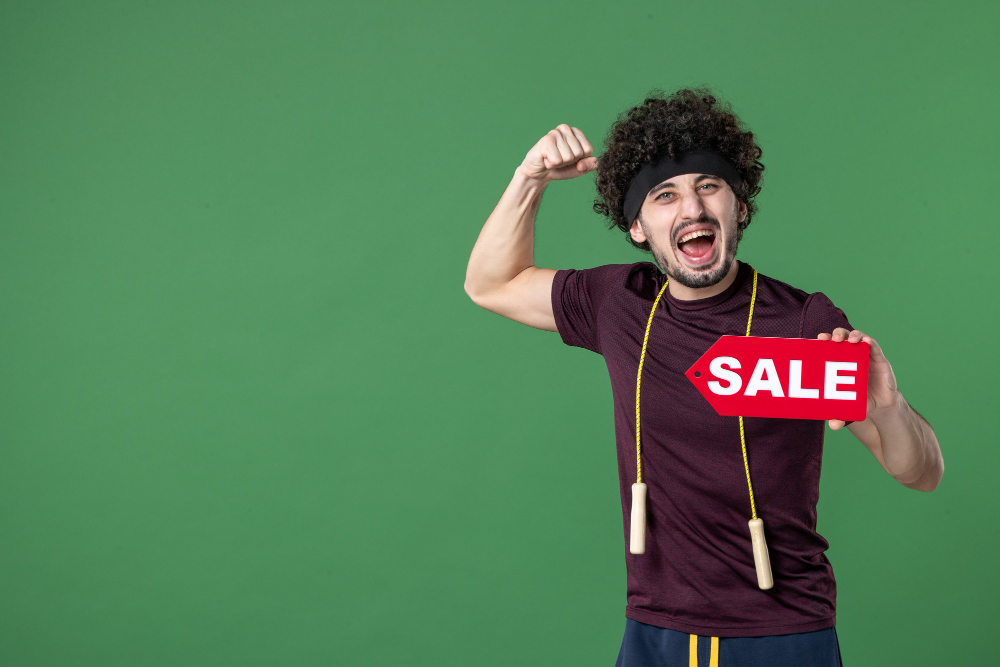 The Swiss Army Knife Approach: Segment Like a Pro
Your audience isn't a monolith, and your lead magnets shouldn't treat them like one. By offering a smorgasbord of valuable content, you can segment your email list like a sommelier pairs wine with courses. It's like a choose-your-own-adventure novel, where each choice leads to a unique, tailored experience. This isn't just about gathering email addresses; it's about building meaningful, cost-effective relationships.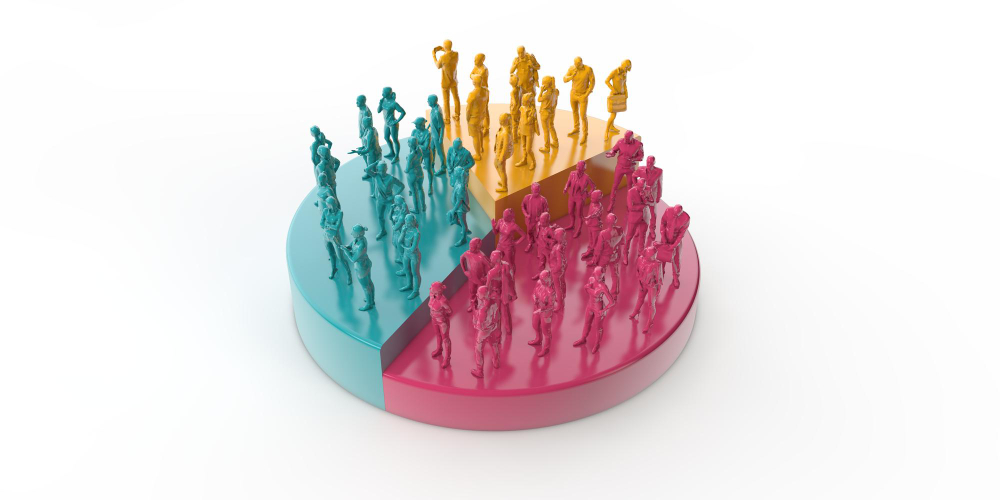 Advanced Techniques
From leveraging the power of AI to crafting personalized exit intent strategies, these techniques are the next-level tools that can elevate your email collection game. Ready to dive into the deep end and explore these sophisticated strategies?
Advanced Techniques in Gathering Email Addresses
Technique: Utilize Analytics to understand the new subscriber's journey.
In-Depth Action: Segment your audience based on behavior and create targeted email campaigns that cater to each segment's unique needs and interests.
Technique: Offer personalized recommendations or exclusive offers.
In-Depth Action: Implement machine learning algorithms to analyze individual browsing patterns and provide personalized product recommendations and exclusive offers for a more tailored experience.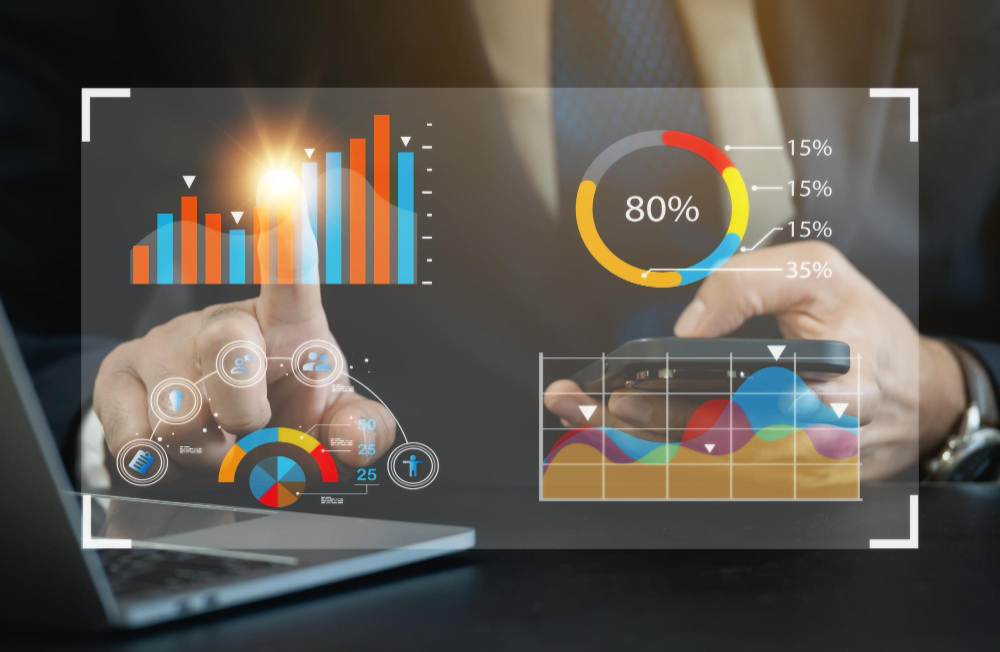 Using AI in Your Email Marketing
Technique: Analyze behavior, preferences, and interactions using AI.
In-Depth Action: Utilize AI-driven tools that can predict future behavior based on past interactions, allowing you to preemptively address needs or concerns, enhancing customer satisfaction.
Technique: Send personalized discounts to first-time visitors.
In-Depth Action: Implement AI-powered chatbots that can engage first-time visitors with personalized discounts or offers based on their browsing behavior, turning curiosity into conversion.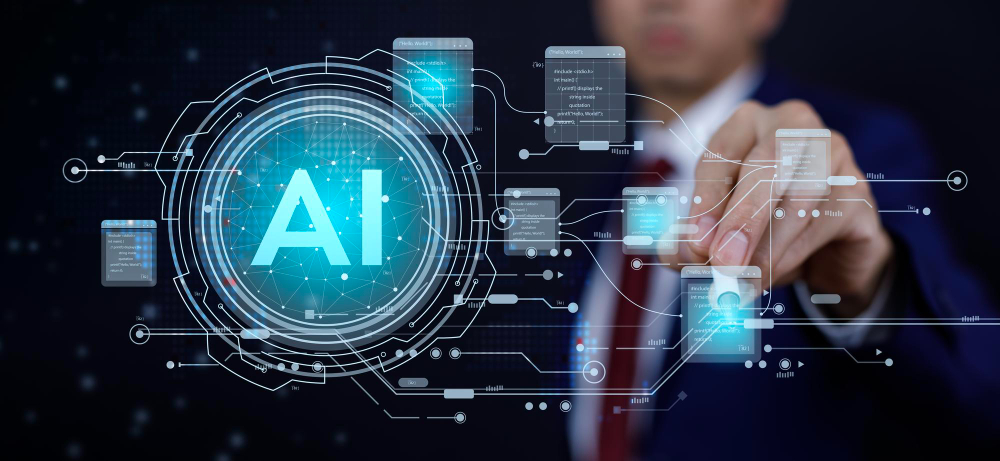 Exit Intent and Personalization: A Match Made in Heaven
Technique: Understand visitor interests for personalized exit intent popups.
In-Depth Action: Use heatmaps and session recordings to understand where visitors lose interest, then craft personalized exit intent messages that address those specific pain points.
Technique: Offer personalized incentives at the right moment.
In-Depth Action: Implement real-time analytics to gauge visitor engagement and trigger personalized incentives at the optimal moment, turning potential exits into new subscribers.
Landing Page Optimization: Beyond the Basics
Technique: Create dynamic content that feels tailored to each visitor.
In-Depth Action: Utilize dynamic content that changes based on user behavior or demographics, creating a unique and personalized experience for each visitor.
Technique: Use behavior-triggered pop-ups.
In-Depth Action: Implement pop-ups that are triggered by specific user behaviors, such as time spent on a page or mouse movement towards the exit, to capture attention at the right moment.
Technique: Apply advanced Google Analytics tips.
In-Depth Action: Set up custom tracking for individual elements on your page to understand what specifically drives conversions, allowing for more targeted optimization.
Tips and Tricks: The Secret Sauce for Your Email Strategy
When it comes to collecting email addresses, the devil is in the details. But don't worry, I've got some quick tips and hacks that can elevate your game.
Email Marketing Campaign Hacks You Need to Know
Hack: Use retargeting to reach interested visitors.
Action: Implement retargeting ads to reconnect with visitors who showed interest.
Hack: A/B test different calls to action.
Action: Experiment with various calls to action to find what resonates best with your audience.
Hack: Leverage email signatures to promote special offers.
Action: Turn every email into a marketing opportunity by including special offers in your signature.
Exit Intent: Little-Known Tricks for Success
Trick: Personalize pop-ups based on user behavior.
Action: Tailor exit intent pop-ups to individual interests for more effective engagement.
Trick: Time pop-ups perfectly to catch attention without annoyance.
Action: Test different timings to find the sweet spot that turns exit intent into email signups.
Trick: Offer exclusive incentives that feel just right.
Action: Provide unique incentives that align with the visitor's interests and needs.
These aren't just tips; they're your secret weapons to capture emails and build a list that's both large and engaged.
Common Mistakes
In the journey of marketing, mistakes are like potholes on the road. They can slow you down, cause discomfort, and sometimes even lead to bigger problems. From collecting email addresses to optimizing exit intent popups, understanding common mistakes and how to avoid them can smooth your path to success. Let's explore some of these pitfalls and how to navigate around them.
Common Mistakes in Collecting Email Addresses (And How to Avoid Them)
Collecting email addresses is like building a bridge to potential customers, but common mistakes can turn that bridge into a barrier.
Mistake: Using generic opt-in forms without personalization.
Solution: Make signup forms engaging and include your company name for trust.
Mistake: Neglecting to verify the email database.
Solution: Regularly clean your email database to maintain email deliverability.
Marketing: Pitfalls to Watch Out For
Mistake: Targeting the wrong audience.
Solution: Focus on understanding your potential customer.
Mistake: Neglecting to test different strategies.
Solution: Regularly review your own website traffic analytics.
Mistake: Failing to align the campaign with your company brand.
Solution: Ensure that your campaigns reflect your brand's voice and values.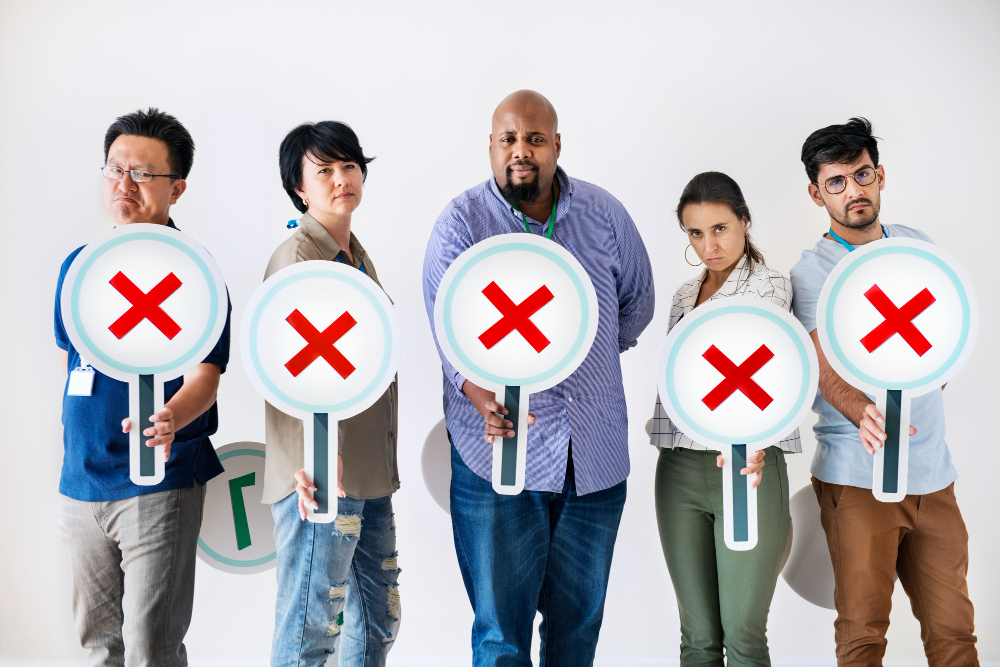 Exit Intent Mistakes That Could Cost You Subscribers
Exit intent popups are like a last chance to make a good impression, but mistakes here can lead to missed opportunities. From poorly timed popups that annoy rather than engage to generic messages that lack personalization, these errors can turn potential subscribers away.
Mistake: Poorly timed popups that annoy rather than engage.
Solution: Ensure that your exit intent popup is well-timed especially on mobile.
Mistake: Generic messages that lack personalization.
Solution: Make the popup resonate with the potential customer's interests and align with your website's overall experience.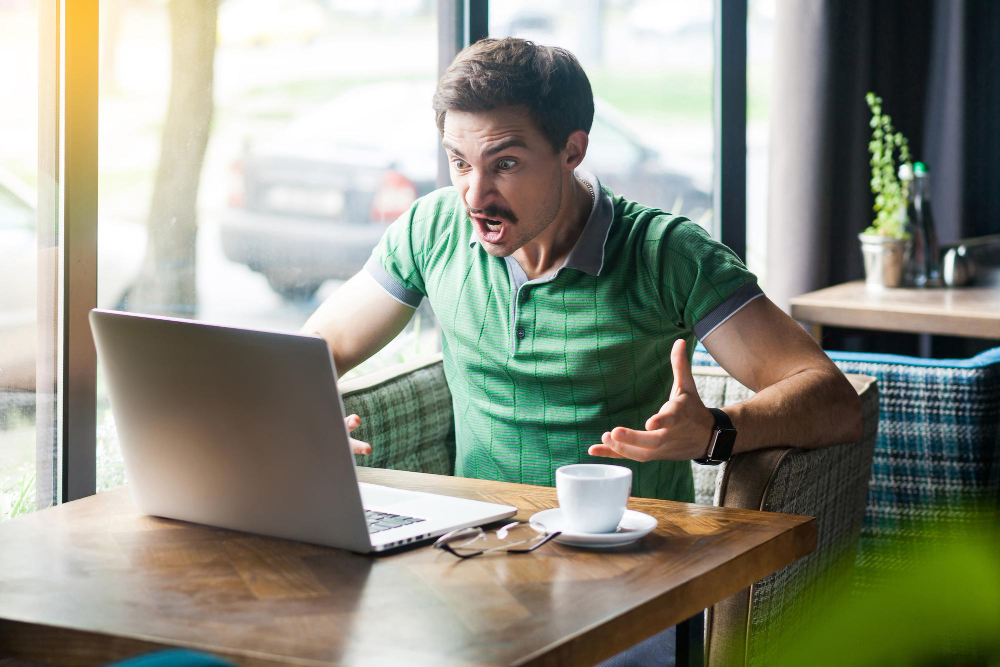 Landing Page Errors The Can Hurt Your Conversion Rate
Mistake: Slow loading times.
Solution: Optimize your website for speed.
Mistake: Confusing calls to action.
Solution: Ensure that your calls to action are clear and compelling.
Mistake: Lack of alignment with your company name and brand.
Solution: Maintain consistency with your brand to build trust and encourage engagement.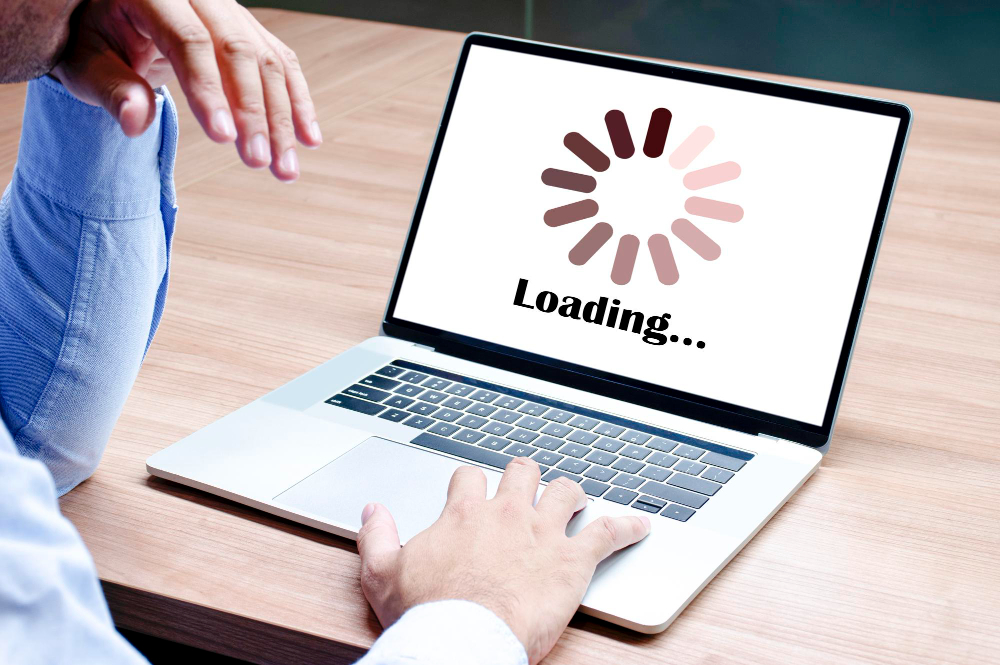 Conclusion: The Future of Your Web Presence Starts with Email
There you have it, folks! From the nitty-gritty of capturing emails to the art of crafting compelling email signups, we've covered a lot of ground. In today's digital landscape, where so many brands are vying for attention, having a robust email list is not just a nice-to-have—it's a must-have for marketing purposes.
Your email list is more than just a collection of addresses; it's a community waiting to engage with your brand. And let's not forget the power of social media in this equation. Your Facebook page, for instance, isn't just a place for updates and customer reviews; it's a potent tool for funneling traffic to your email signup forms and expanding your web presence.
So, what's the next step? Take action! Implement the strategies we've discussed here, and you'll be well on your way to building an email list that not only grows in size but also in engagement and value to your business.
Remember, the journey of a thousand miles begins with a single step—or in this case, a single email. So go ahead, roll up those sleeves and start capturing those emails. Your future self will thank you.
FAQ
How can I collect free emails?
Collecting free emails is all about leveraging multiple channels and strategies. You can start by embedding opt-in forms on your website, especially on high-traffic pages. Use a compelling opt-in CTA to encourage newsletter signups. Social media is another powerful tool; consider running a Facebook ad specifically designed to collect email addresses. The key is to offer something that solves a pain point for your audience, like a free eBook or a special discount, to incentivize sign-ups.
How do you collect emails from an event?
Gathering emails at events or trade shows can be both fun and effective. You can set up a booth with a tablet or laptop where people can enter their emails directly into an opt-in form. Alternatively, you can go old school with a sign-up sheet. To make it more appealing, offer an instant giveaway or enter them into a raffle. After the event, make sure to follow up with a thank-you email and maybe even a special offer to keep the engagement going.
Does Google Forms collect email addresses?
Yes, Google Forms can be a simple yet effective way to collect email addresses. When creating your form, you can enable the option that requires respondents to provide their email address. This is particularly useful for newsletter signups or gathering feedback. Just make sure your opt-in CTA is clear about what they're signing up for, so you're aligned with best practices and legal requirements.
Can a QR code capture an email address?
Absolutely, QR codes can be a quick and easy way to capture email addresses, especially in physical locations like stores or networking events. When scanned, the QR code can direct people to an opt-in form where they can enter their email. To increase sign-ups, offer an incentive like a discount code or exclusive content that addresses a pain point. Make sure to test the QR code thoroughly before deploying it to ensure it directs correctly.