What are Email Marketing Strategies that Drive Profit and Engagement in 2023?
Are you a business owner who wants to increase revenue with email marketing? You're in the right place. Welcome to a journey where we uncover the secrets of what are email marketing strategies and learn key tips and insights to take your business to the next level.
With the right email marketing strategy, you can deliver personalized and relevant content to your subscribers, making it a cost-effective and easily trackable marketing channel.
In this article, we will review various email marketing strategies, offering tips and insights to help you maximize the impact of your campaigns.
We will also explore the benefits of building an email design system for consistency, gamifying your emails to enhance engagement and interactivity, and monitoring and analyzing email metrics for optimization.
So, join me as we unlock the secrets of effective email marketing campaigns and elevate your business game to new heights.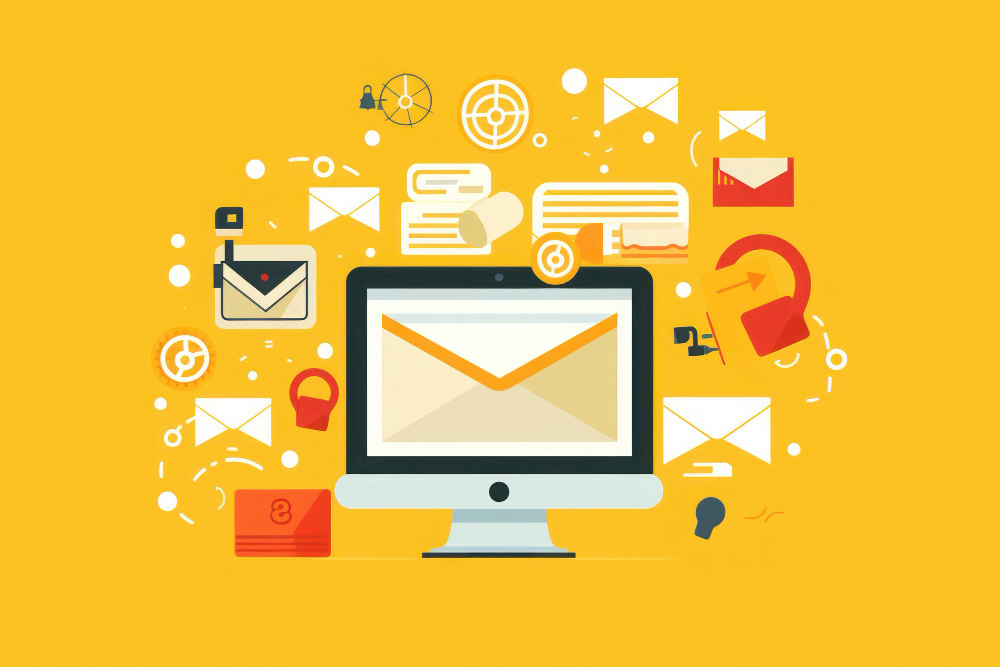 Unlocking 3,600% ROI: What Are Email Marketing Stratgies That Really Work?
One of the key advantages of email marketing is its high ROI. Compared to other marketing channels, email consistently delivers impressive results.
According to research, for every dollar spent on email marketing, the average return is $36 – a staggering 3,600% ROI! This level of profitability is unmatched, making email marketing an essential strategy for businesses of all sizes.
In addition to its financial benefits, an effective email marketing strategy is a powerful tool for establishing and nurturing customer relationships. By delivering relevant and valuable content straight to their inbox, businesses can build trust, loyalty, and ultimately, long-lasting customer relationships.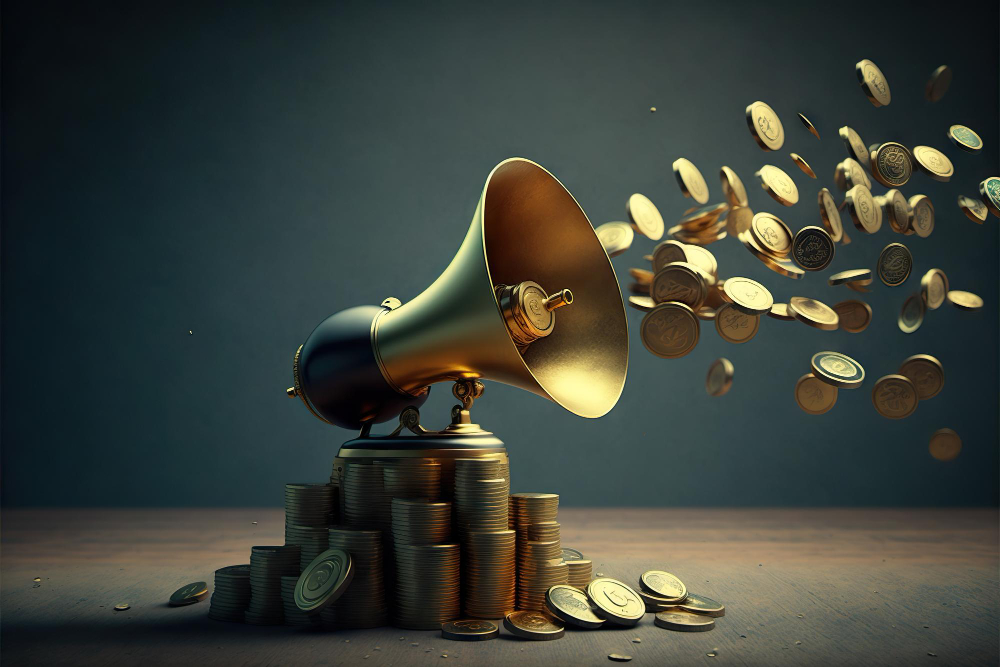 Understanding Your Ideal Customer Profile (ICP)
To create effective email campaigns, it is crucial to have a deep understanding of your ideal customer profile (ICP) to tailor your messages and offers specifically to their needs and interests.
Your ICP is a detailed description of your target audience, including their demographics, psychographics, preferences, behaviors, and pain points.
One way to develop your ICP is by conducting market research and analyzing data from your existing customer base. Look for things in common between your most loyal customers, such as; age, gender, location, interests, and purchase history.
Consider using surveys, interviews, and social media to gather insights and feedback directly from your target audience.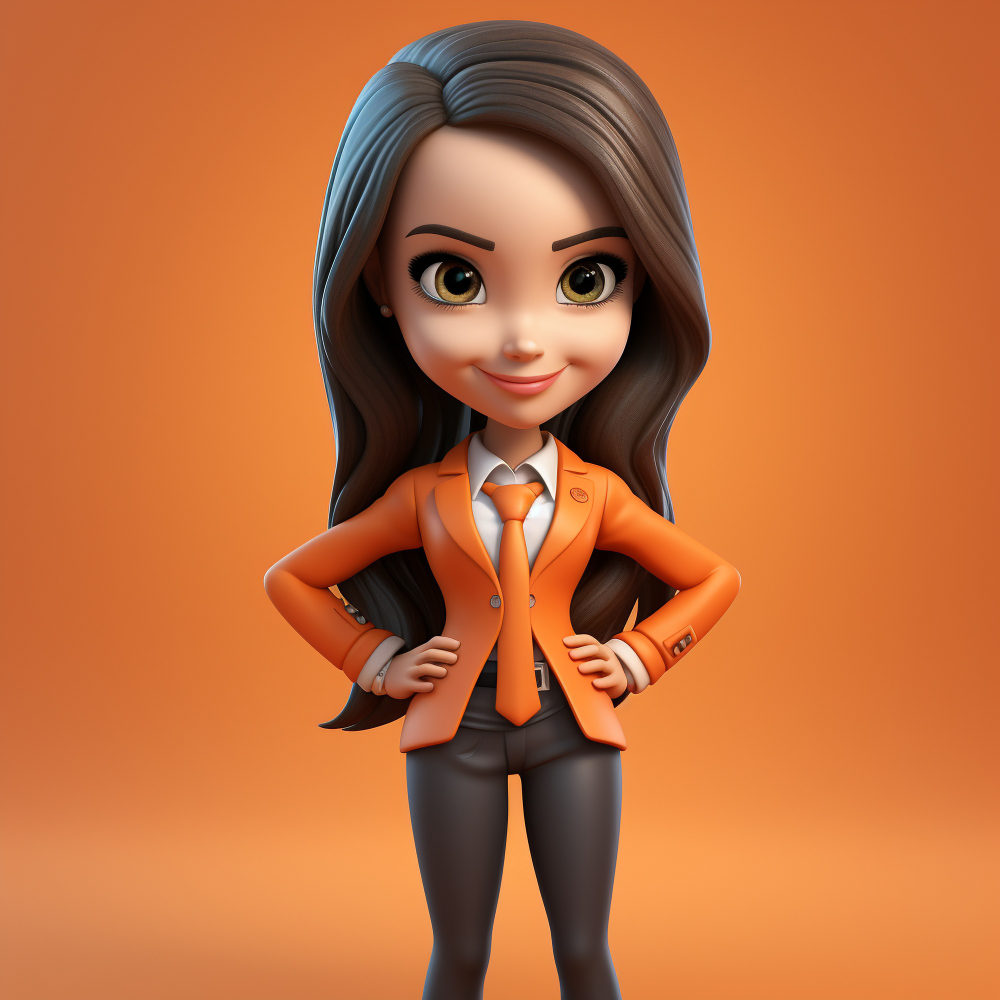 Benefits of Understanding Your ICP
1. Increased Relevance: By understanding your ICP, you can deliver targeted messages and offers that resonate with their specific needs and pain points, increasing the chances of engagement and conversions.
2. Improved ROI: When your emails are highly relevant and personalized, they are more likely to generate a positive response from your audience, leading to higher click-through rates, conversions, and ultimately, a better return on your investment.
3. Better Customer Retention: By catering to your ideal customer's preferences and interests, you can build strong relationships, foster loyalty, and increase customer retention rates.
Choose an email marketing platform
Email marketing providers (ESP) are an ideal solution when it comes to analyzing the effectiveness of your email marketing strategy.
It includes many useful functions that can assist in developing the best email marketing campaigns for any email marketing campaign.
In addition, you can measure the effectiveness of email marketing and share this data with your team.
Setting Clear Campaign Goals
Clearly defining your campaign goals is essential as it provides direction, focus, and a measurable framework to evaluate the effectiveness of your email campaigns.
Whether you're aiming to increase website traffic, generate leads, or boost product sales, having specific and measurable goals will help guide your strategy and drive results.
One effective way to set clear campaign goals is by utilizing the SMART framework.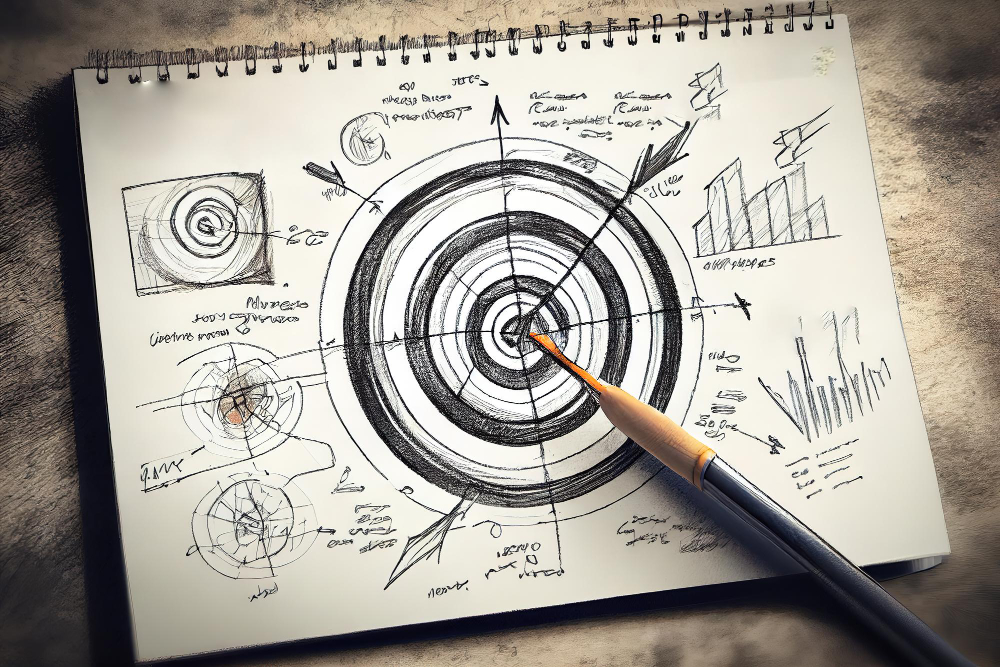 SMART stands for Specific, Measurable, Achievable, Relevant, and Time-bound.
By following this approach, you ensure that your goals are well-defined, trackable, attainable, aligned with your overall objectives, and have a set timeframe for achievement.
SMART Goal Example"Increase website traffic by 20% within the next three months by sending weekly newsletters with valuable content and optimizing subject lines for higher open rates."
Additionally, it's crucial to segment your goals based on different stages of the customer journey.
Segmenting Campaign Goals
Segmenting your campaign goals also allows you to gather valuable insights along the way.
By tracking key metrics such as open rates, click-through rates, conversion rates, and revenue generated, you can measure the success of each goal and make data-driven optimizations to improve future campaigns.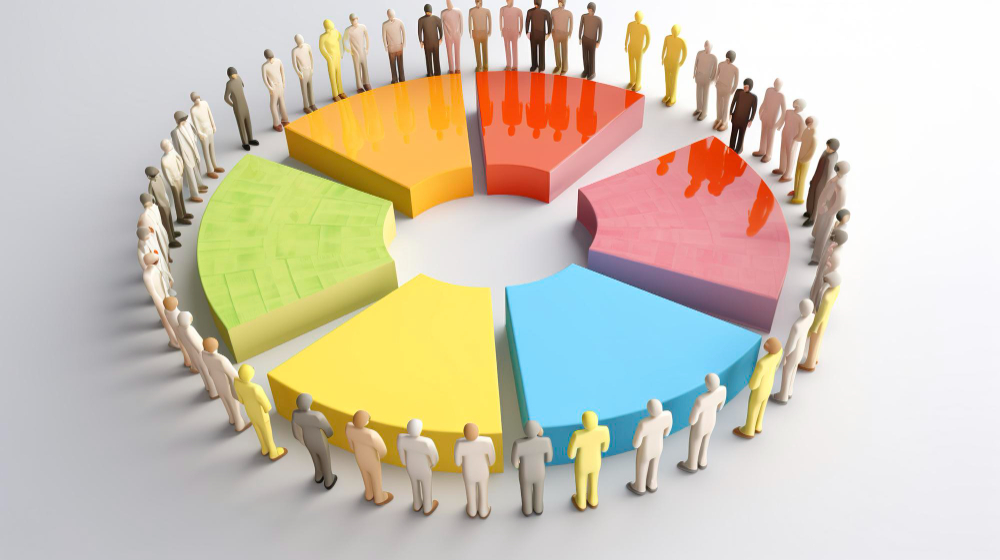 Segmenting Your Email List for Targeted Messaging
One size does not fit all – segmenting your email list enables you to send targeted messages to specific groups of subscribers, enhancing personalization and increasing the chances of engagement.
By dividing your email list based on demographic data, purchase history, behavior, or preferences, you can tailor your content to meet the unique needs and interests of each segment.
Segmentation allows you to create highly targeted campaigns that speak directly to your audience's pain points and desires.
This approach enables you to send tailored recommendations, exclusive promotions, or relevant content to each segment, increasing the likelihood of engagement and ultimately driving sales.
Being data driven will help you to refine your email marketing strategy and optimize future campaigns for better results.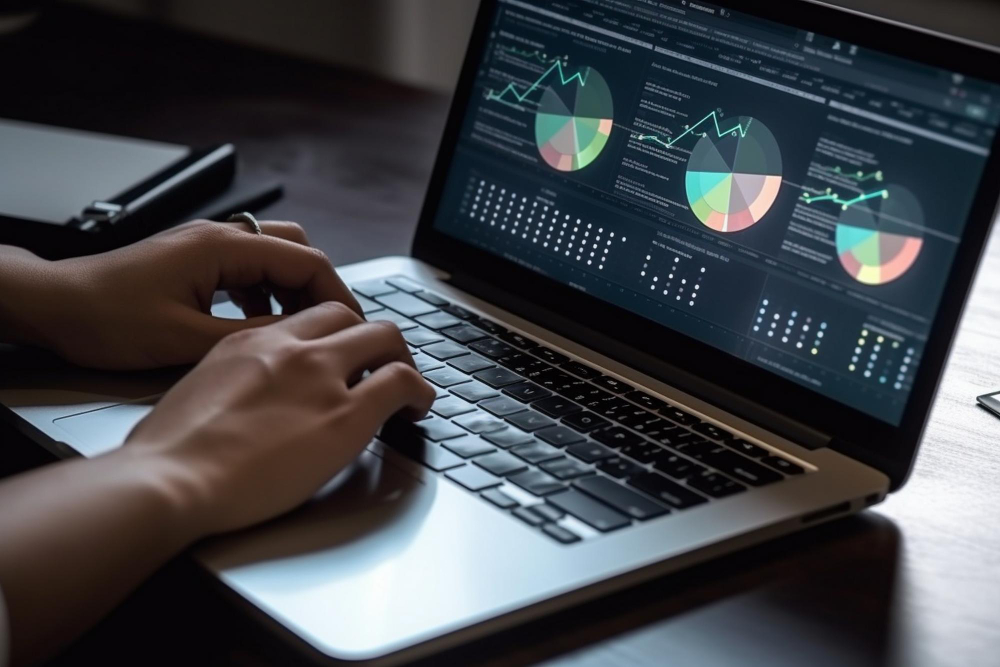 Benefits of Segmenting Your Email List
1. Increased personalization and relevance
2. Higher open rates, click-through rates, and conversions
3. Improved customer engagement and satisfaction
4. Valuable insights for refining marketing strategies
Segmentation Strategies
When segmenting your email list, consider using a combination of demographic, behavioral, and preference-based criteria. Demographic segmentation includes factors such as age, gender, location, or industry.
Behavioral segmentation focuses on actions taken by subscribers, such as past purchases, website activity, or engagement with previous emails.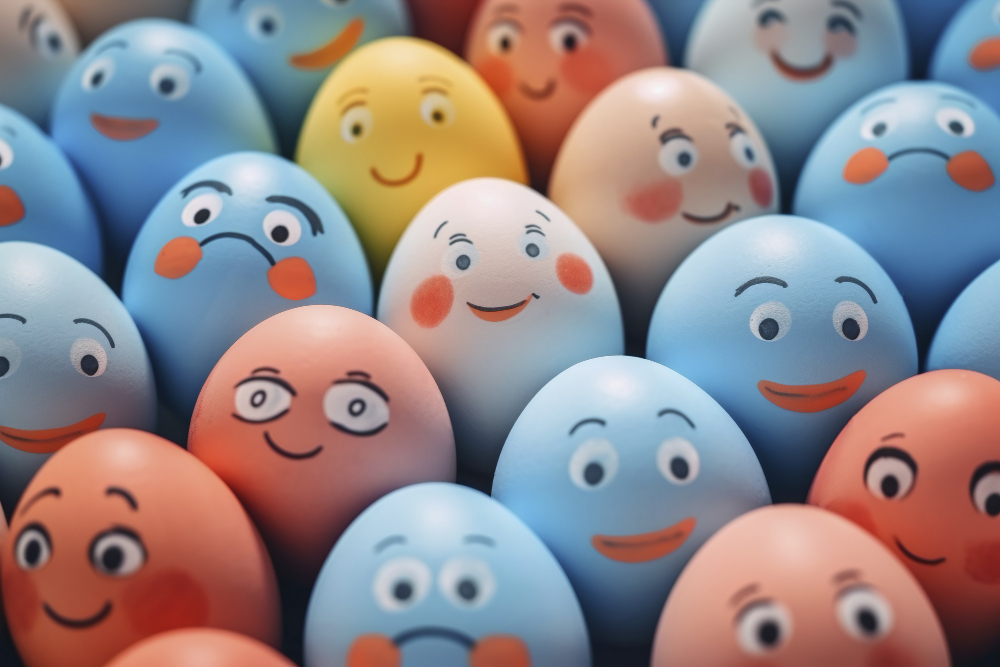 Whether you want to re-engage inactive subscribers, upsell to existing customers, or introduce new products to a specific target market, segmenting your email list ensures your messaging is contextual and valuable to the recipient.
Sending targeted messages to segmented groups not only improves the effectiveness of your email marketing efforts but also helps build stronger relationships.
By delivering content that resonates with subscribers on a personal level, you can establish trust, foster loyalty, and ultimately drive long-term success for your business.
Run trigger-based campaigns
Trigger-based campaigns are a series of emails that are delivered in response to a user action. Typically, putting a link into an email might result in a series of 3 follow-up emails which are sent out purely by subscribers who click on the link.
The same thing happens inversely. If you email someone who does not click on a hyperlink, you can send an additional e-mail with questions that they might want instead. Triggers can help you retain relevance with a list of customers.
Re-engage Inactive Subscribers
Many factors can cause contact to disappear. And there is nothing negative about it. Maybe your products are just not available. Maybe they don't do much in general but simply live their own lives. If it happens again, it's a great opportunity and incredibly valuable. What is that reason for?
Engaging existing customers in making purchases is generally more affordable than securing new customers at comparatively lower costs. Costs for new clients are fivefold higher than the costs for existing customers. Reengagement is critical to implementing effective emails.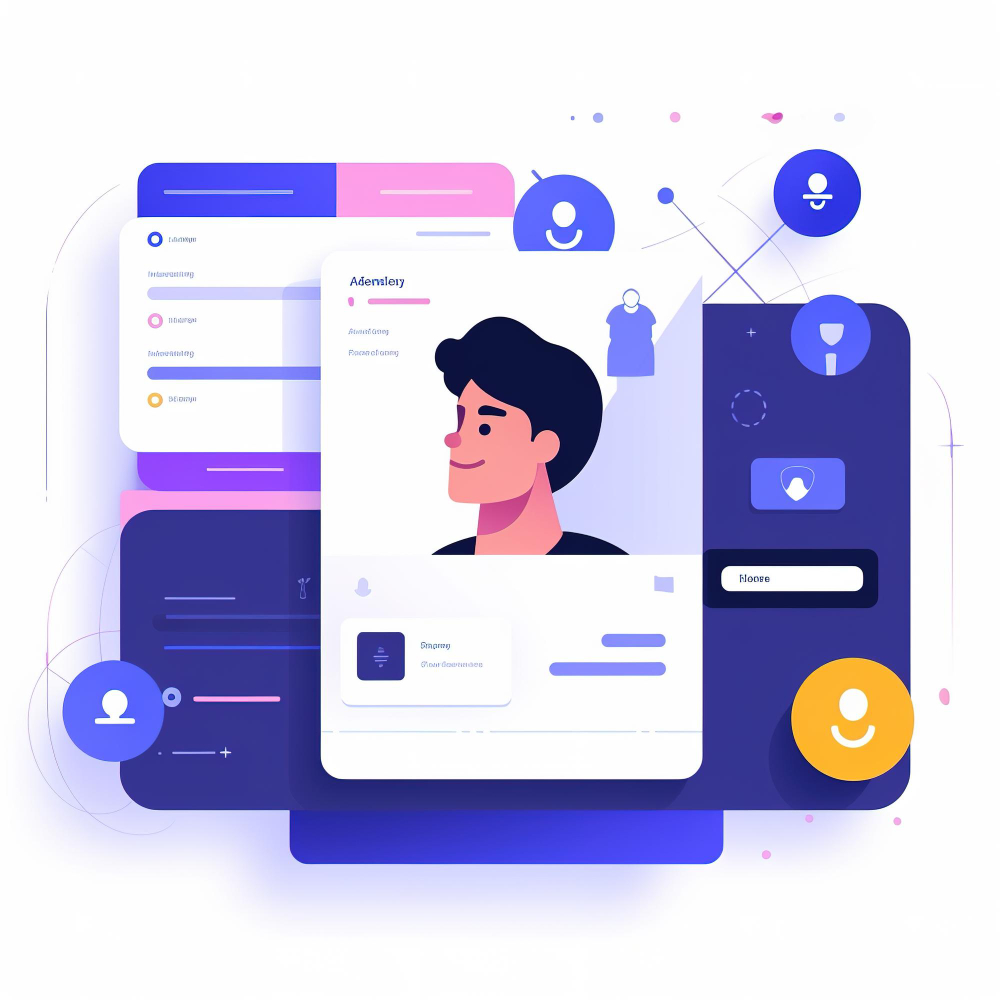 Personalizing Emails for Maximum Impact
Adding a personal touch to your emails can have a significant impact. When your subscribers feel like you are speaking directly to them, it shows that you understand their needs and preferences, making them more likely to engage with your content and take desired actions.
To achieve maximum impact with personalization, consider using dynamic content that adapts to each subscriber's unique characteristics. This can include incorporating their name, location, previous purchase history, or specific interests into the email content.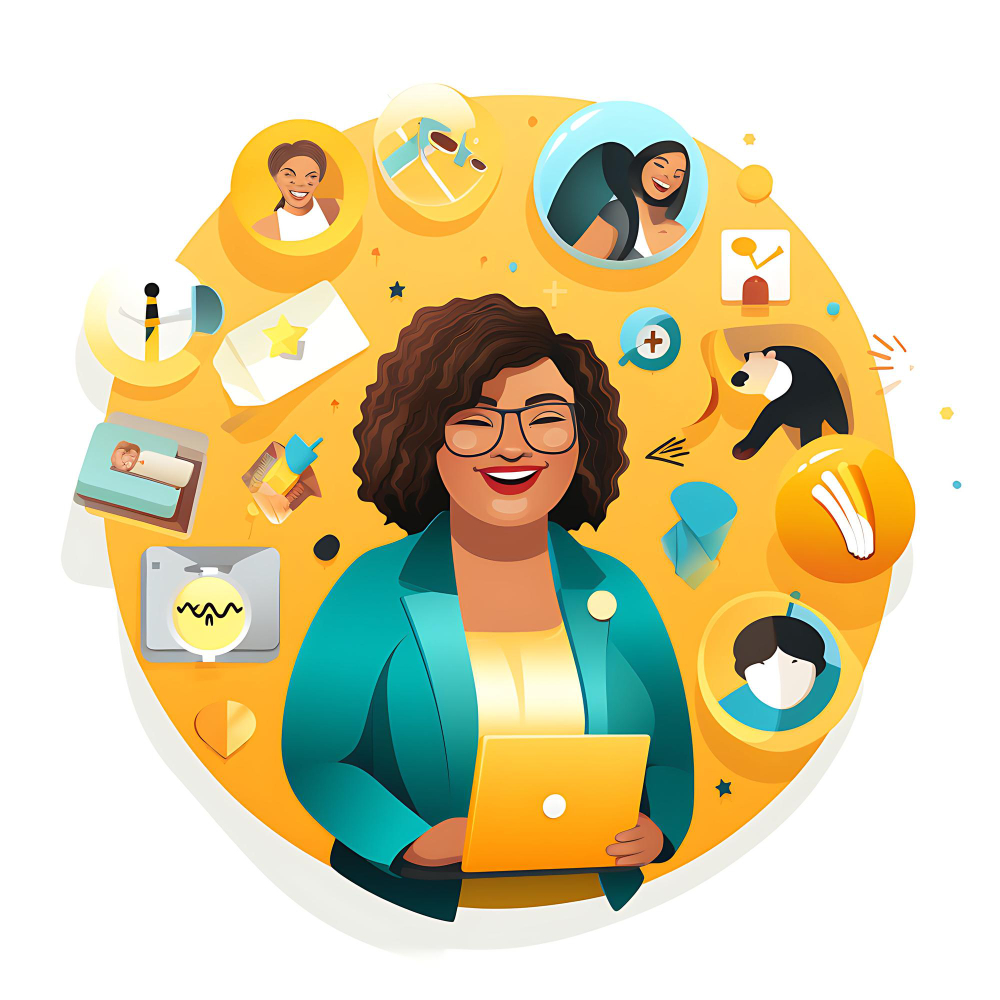 Benefits of Personalization
There are several key benefits to personalizing your emails.
Firstly, personalization helps to grab your subscribers' attention and stand out in their crowded inbox.
Secondly, personalization drives engagement by creating a sense of exclusivity and making subscribers feel valued.
Lastly, personalization can improve the overall customer experience by delivering the right content at the right time.
By understanding your subscribers' preferences and behaviors, you can send targeted emails that address their pain points, offer solutions, and provide relevant product recommendations.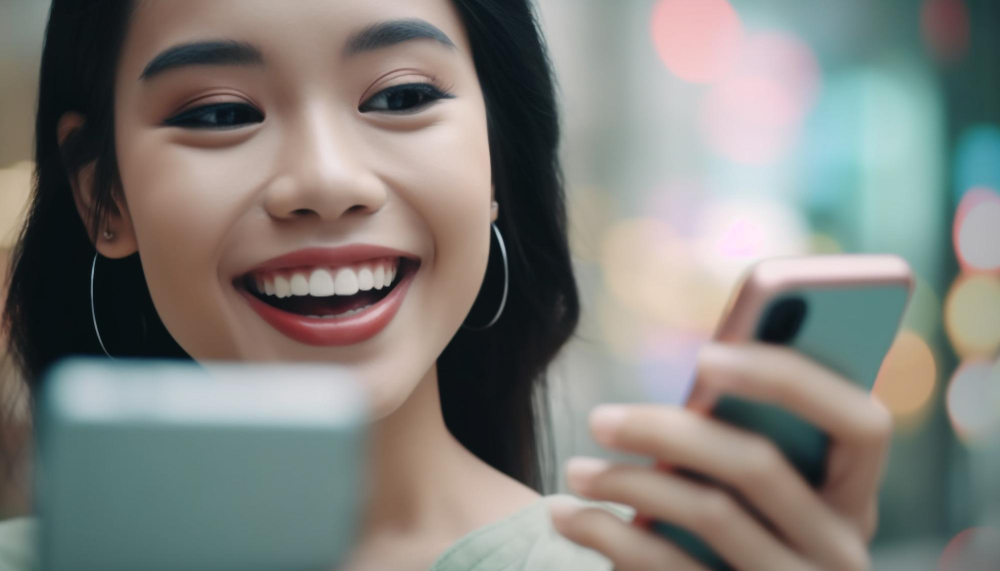 Personalization Tips
1. Utilize subscriber data to segment your list and create personalized content.
2. Use dynamic content to personalize emails based on subscriber characteristics.
3. Incorporate personalization in the subject line to increase open rates.
4. Experiment with different personalization strategies to find what resonates most with your audience.
Delivering Valuable Content to Subscribers
Creating compelling and informative emails that resonate with your subscribers can significantly impact the success of your email marketing campaigns.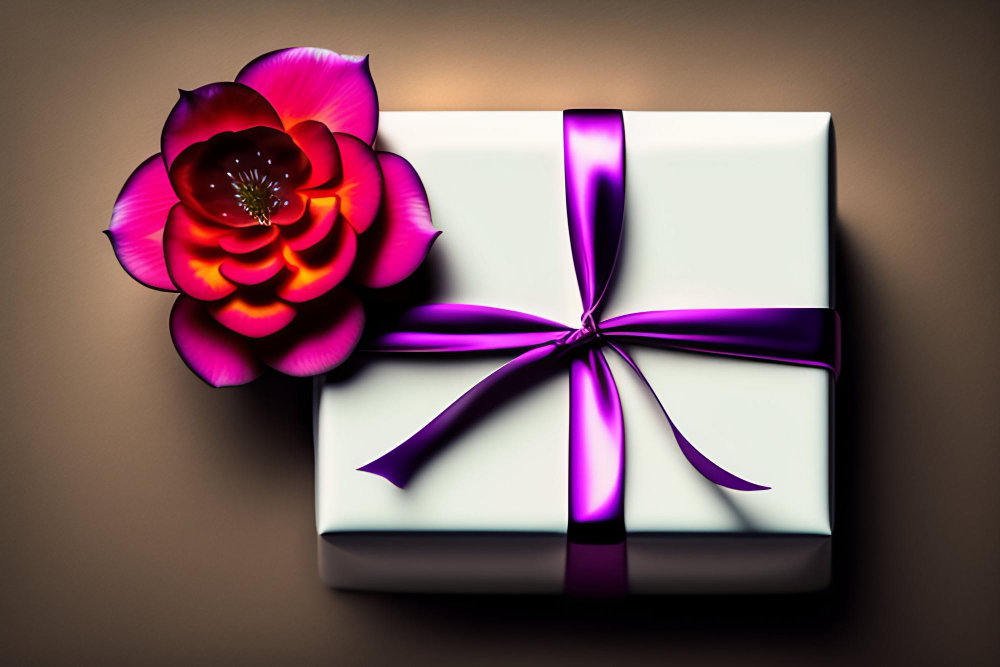 Here are some strategies to help you provide valuable content to your subscribers:
Know Your Audience: Understanding the needs, interests, and preferences of your subscribers is essential for delivering valuable content. Conduct market research, analyze customer data, and leverage segmentation to tailor your emails to specific customer segments.
Offer Exclusive Content: Give your subscribers a reason to stay engaged by offering exclusive content that they can't find elsewhere.
Provide Actionable Tips and Insights: Share practical tips and expert insights that your subscribers can apply in their daily lives or businesses.
Remember, valuable content is subjective and may vary depending on your audience.
Regularly monitor engagement metrics, such as open rates, click-through rates, and conversions, to gauge the effectiveness of your content.
Use A/B testing to experiment with different content formats, subject lines, and calls to action to continually optimize your email marketing efforts.
By delivering valuable content, you not only engage your subscribers but also establish yourself as a trusted resource in their inbox.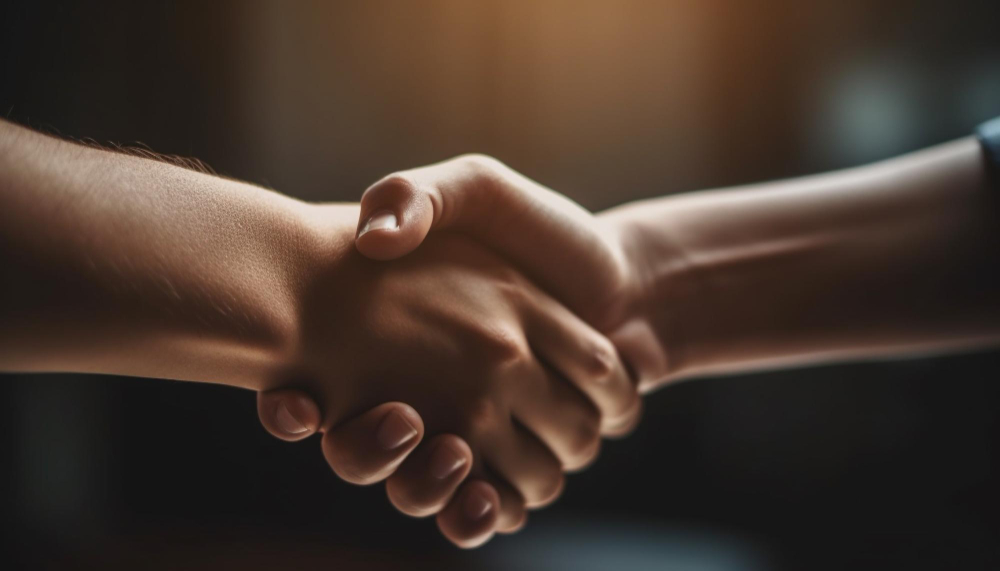 Crafting Compelling Subject Lines
The subject line is your email's first impression – crafting compelling subject lines is key to grabbing attention and enticing recipients to open your email. Think of it as the gateway to your email's content, the hook that reels in your audience. So, how do you create subject lines that stand out in crowded inboxes? Here are some tips to help elevate your email subject line – game:
Be concise and intriguing: Keep your subject lines short and to the point, while still piquing curiosity. Spark interest by using captivating language or asking a thought-provoking question. Remember, brevity is the soul of wit!
Use personalization: Tailor your subject lines to your audience by including their name or other personalized details. Make them feel special and increase the chances of engagement.
Inject urgency or exclusivity: Create a sense of FOMO (Fear Of Missing Out) by offering limited-time offers or exclusive content. Instilling a sense of urgency or exclusivity compels recipients to take action on your email.
Remember, your subject line should align with the content of your email. No one likes clickbait!
Providing Clear Calls to Action
A well-crafted call to action (CTA) drives action and prompts your subscribers to take the desired next step – optimizing your CTAs is essential for maximizing conversions.

Here are some tips to help you create effective CTAs that encourage your audience to take action:
Use action-oriented language: Words like "buy now," "sign up," or "learn more" can motivate your subscribers to take action. Use verbs that create a sense of urgency and encourage immediate engagement.
Highlight the benefits: Clearly communicate the value or benefit that your subscribers will receive by clicking on the CTA. Whether it's access to exclusive content, a limited-time offer, or a chance to win a prize, make sure the value proposition is clear and enticing.
Create a sense of urgency: Consider adding a deadline or limited availability to your CTA to create a sense of urgency. Phrases like "limited time offer" or "only available to the first 100 subscribers" can help drive immediate action.
Use contrasting colors: Make your CTA stand out by using contrasting colors that catch the reader's attention. Choose colors that align with your brand, but are distinct enough to draw the eye.
Send emails at the best time
Emails arriving during the day will have an extremely different opening rate than if delivered at night. Think of when a subscriber would check a particular email. Sending emails from 9:00 to 5pm is more effective for catching them at work than sending on a Saturday evening.
Experiment using different time frames of the email, focusing on open rates and clickthrough rates. Brevo uses an automatic time optimization tool to find the most appropriate time for your particular audience to send.
Milestone Emails
Developing relationships with your readers is essential for milestone emails.
Whatever you do, give us something that will interest us. It can be used as a gift that keeps your subscribers coming back for your company.
Provide exclusive discounts and offers
Email discounts can help grow your business and improve the quality of your services. These emails provide valuable tools to engage dormant and non-active user groups by offering them an unresistible opportunity that they cannot resist.
Make your email templates customizable for discounts or promotions during festive months for a limited-time flash sale.
Building an Email Design System for Consistency
Establishing an email design system ensures consistency across your email campaigns, enhances brand recognition, and improves the user experience. A well-designed email template not only grabs your subscribers' attention but also reflects your brand's professionalism and authenticity.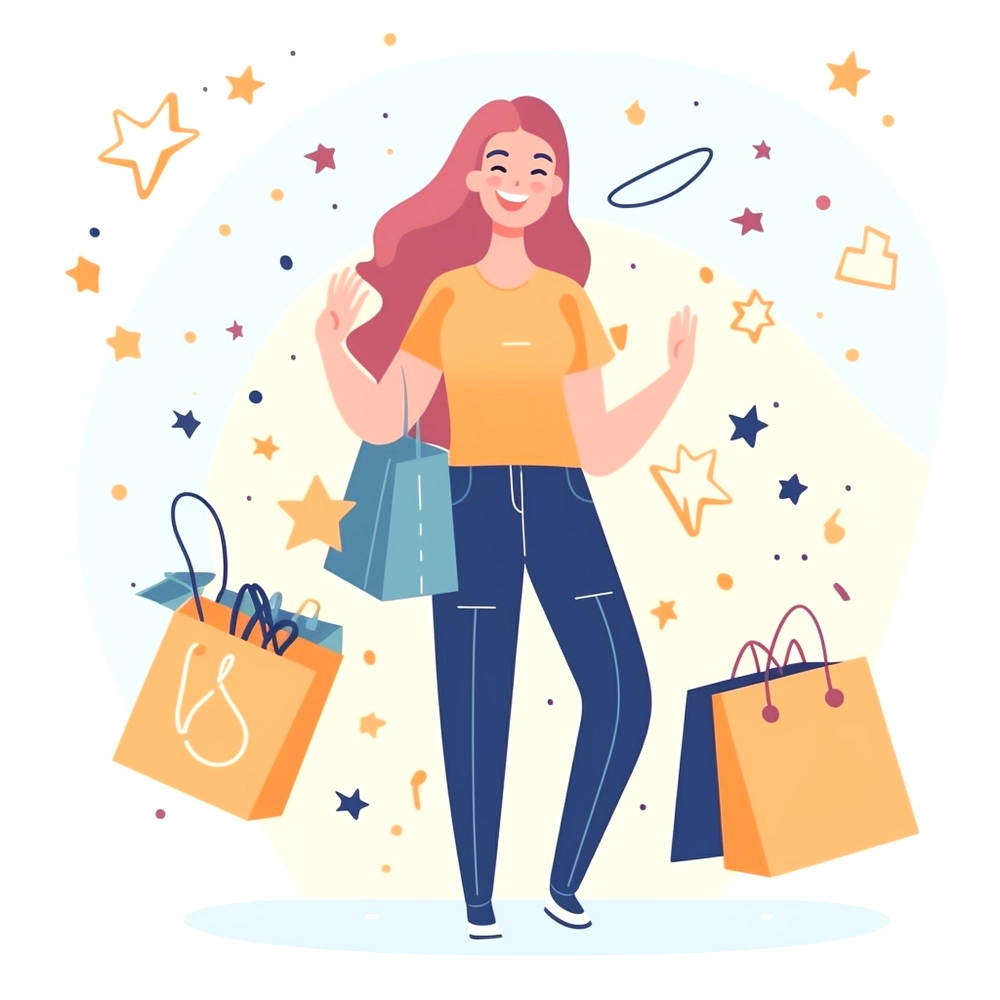 The Elements of an Effective Email Design System
When building an email design system, it's important to consider various elements that contribute to a consistent and visually appealing layout. These elements include:
Color palette: Choose a set of colors that align with your brand and use them consistently throughout your email templates.
Typography: Select fonts that are easy to read and complement your brand's personality. Maintain consistency in font sizes, styles, and formatting.
Logo placement: Position your logo strategically in the email template to increase brand recognition.
Visual elements: Incorporate images, icons, and graphics that align with your brand's style and enhance the visual appeal of your emails.
Benefits of a Consistent Email Design System
Implementing a consistent email design system offers several benefits for your email marketing campaigns:
Brand recognition: Consistent branding elements across your emails help your subscribers recognize and associate your emails with your brand.
Improved user experience: A well-designed email template makes it easy for subscribers to navigate and understand your content, improving their overall experience.
Increased engagement: A visually appealing and consistent email design captures the attention of your subscribers, encouraging them to read and engage with your content.
Efficient campaign creation: With a pre-defined design system, you can streamline the process of creating new email campaigns, saving time and resources.
Consistency is key when it comes to email design. By building a solid email design system, you can create visually cohesive and engaging emails that leave a lasting impression on your subscribers.
Gamifying Emails: Enhancing Engagement and Interactivity
Adding gamification elements to your emails can make them more interactive and engaging, resulting in higher click-through rates and increased customer participation.
Gamification involves incorporating game-like features into your email campaigns, such as quizzes, puzzles, contests, or rewards programs.
By infusing a sense of fun and challenge, you can capture your audience's attention and motivate them to take action.
One effective way to gamify your emails is by creating interactive surveys or quizzes.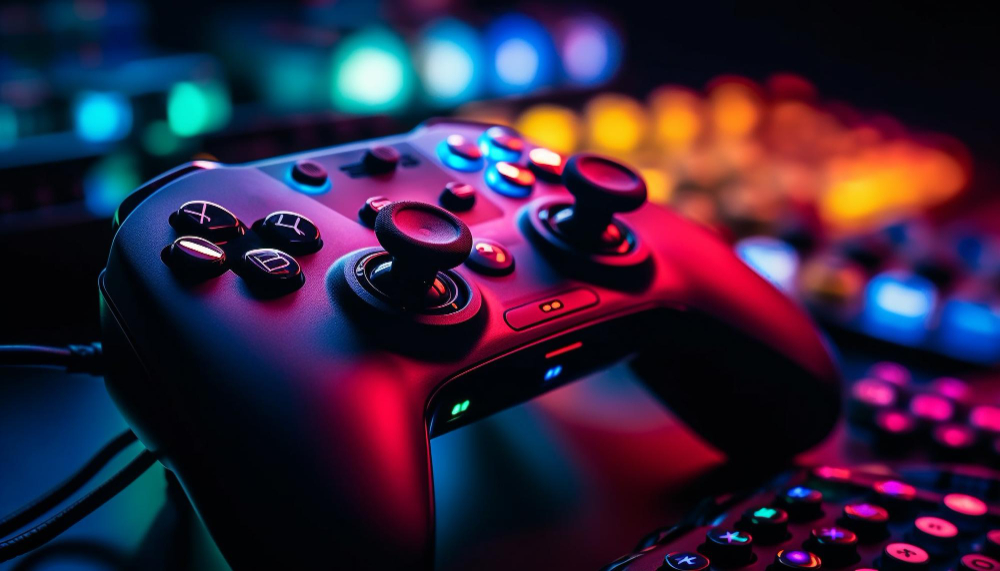 Instead of sending standard surveys with long questionnaires, you can make it more exciting by transforming it into a game-like experience.
Use multiple-choice questions or interactive sliders to gather valuable customer insights while keeping your audience entertained.
This increases engagement and provides valuable data that can further personalize your email content based on the respondent's preferences and interests.
Another way to elevate interactivity is through gamified contests or promotions.
Encourage your subscribers to participate in challenges, such as photo contests or social media campaigns, where they can win prizes or receive exclusive offers.
This not only entices them to engage with your brand but also generates user-generated content that can be shared on your social media platforms, increasing brand visibility and reach.
Examples of Gamification Elements
Increased engagement
Higher click-through rates
Improved customer participation
Enhanced brand loyalty
Interactive surveys
Quizzes and puzzles
Contests and promotions
Rewards programs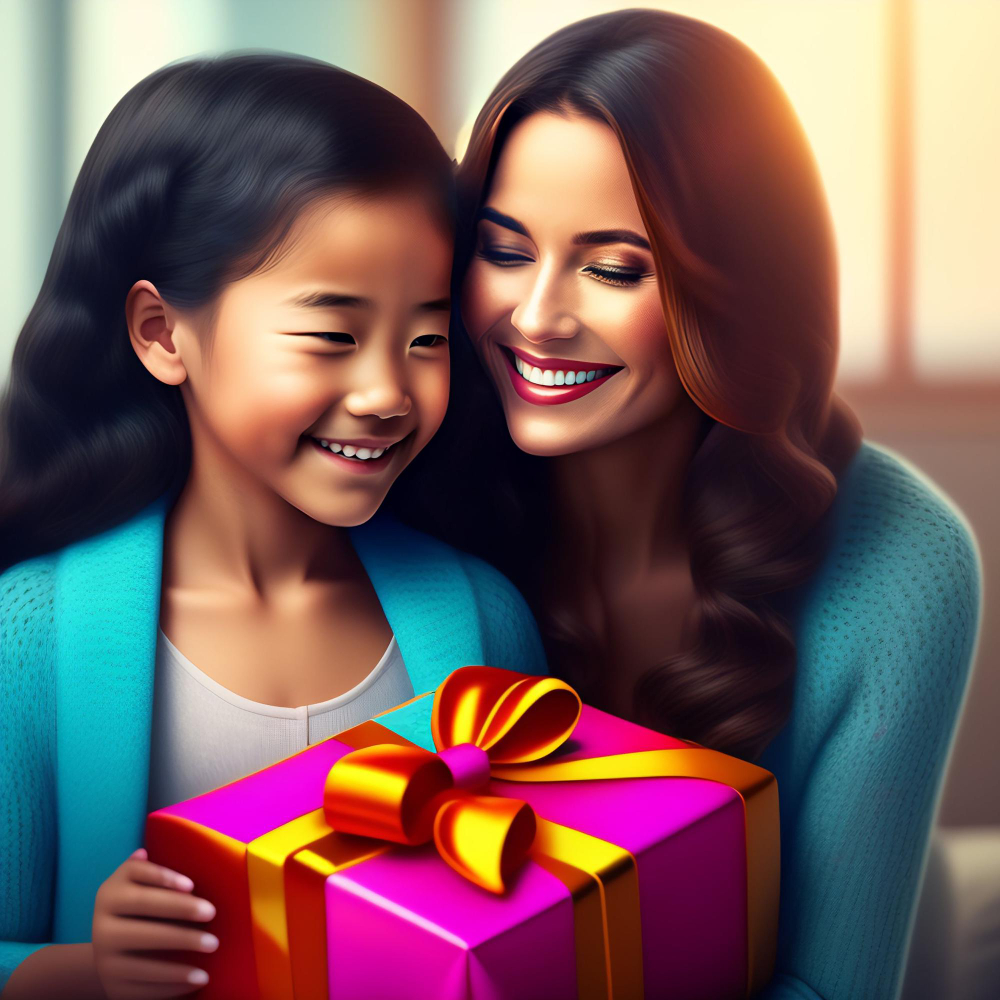 Monitoring and Analyzing Email Metrics for Optimization
Keep a close eye on email metrics to gain valuable insights into the performance of your campaigns, identify areas for improvement, and optimize your email marketing strategy.
One essential email metric to monitor is the open rate. This metric indicates the percentage of recipients who open your emails. Experiment with different subject lines, personalization techniques, and sender names to see what resonates most with your subscribers.
Another important metric is the click-through rate (CTR), which measures the percentage of recipients who click on links within your emails. A high CTR indicates that your content is engaging and driving action.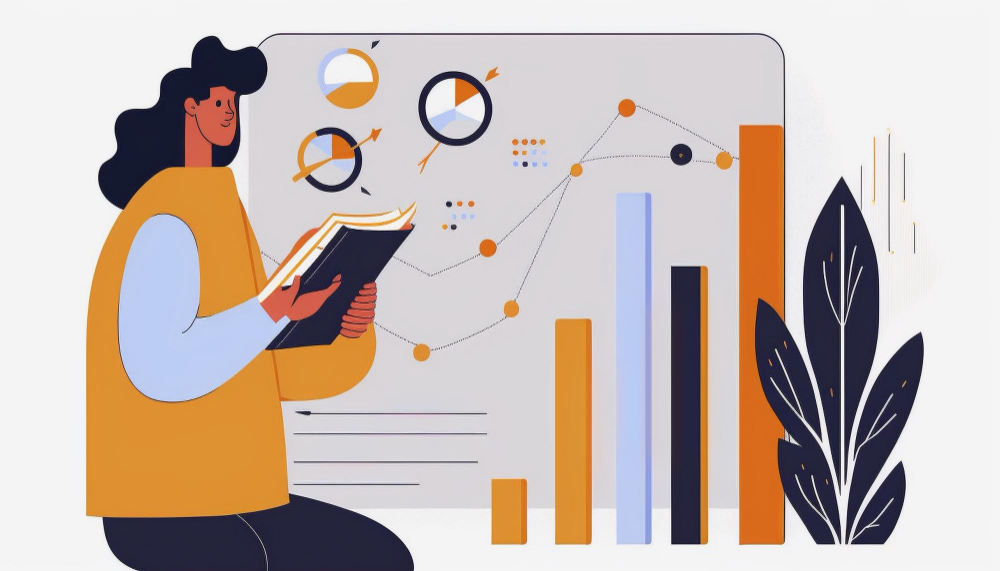 Key Email Metrics for Optimization
Conversion rate is another essential metric to monitor. It measures the percentage of recipients who take a desired action after clicking on a link within your email.
Lastly, keep an eye on your bounce rate. Bounces occur when an email fails to reach the recipient's inbox due to a variety of reasons, such as an invalid email address or a full mailbox. Clean your email list on a regular basis by removing invalid or inactive email addresses to maintain a healthy bounce rate. A high number of emails don't mean squat if what you send isn't being opened.
Conclusion
Email marketing strategies hold immense potential for businesses to connect with their audience, drive sales, and achieve their marketing goals. It's time to implement these strategies and make a lasting impact on your email campaigns.
Understanding your ideal customer profile is the first step towards effective email marketing. By tailoring your content to resonate with your audience, you can increase engagement and build stronger relationships.
Setting clear campaign goals allows you to measure your success and make data-driven optimizations. Segmenting your email list and personalizing your emails are crucial for delivering targeted messaging that grabs attention and maximizes impact.
Delivering valuable content to your subscribers helps to build trust and loyalty, while crafting compelling subject lines ensures that your emails get opened.
Clear calls to action prompt your readers to take the desired action, ultimately driving conversions.
Building an email design system that is consistent and visually appealing enhances the overall user experience.
Gamifying your emails by adding elements of interactivity and engagement can further captivate your audience and boost campaign effectiveness.
Monitoring and analyzing email metrics provides valuable insights into campaign performance, allowing you to make data-driven optimizations for better results.
So, don't wait any longer. Start implementing these email marketing strategies and take your campaigns to new heights!
FAQ
What is the strategy of email marketing?
"Email marketing strategy is a digital marketing strategy focused on sending emails to customers and prospects. Email marketing can be used to promote content, discounts, and events, as well as to nurture relationships with current and potential customers.
What are the 4 types of email marketing?
There are four main types of email marketing: transactional, relationship, promotional, and triggered emails.
Transactional emails are messages that are sent in response to an action taken by the recipient. They can include confirmation messages, shipping notifications, and password reset emails.
Relationship emails are sent to build and maintain relationships with customers. They can include welcome messages, thank-you messages, birthday greetings, and exclusive offers.
Promotional emails are sent to promote products, services, or events. They can include discounts, coupons, and new product announcements.
Triggered emails are sent in response to a specific action taken by the recipient. They can include abandoned cart messages, order confirmation messages, and shipping notifications.
What is an example of e marketing strategy?
An e-marketing strategy is a plan of action that businesses use to promote their products or services online.
This can be done through a variety of means, such as search engine optimization (SEO), pay-per-click (PPC) advertising, social media marketing, email marketing, and content marketing.
The goal of an e-marketing strategy is to generate more leads and conversions for your business.
To do this, you need to have a well-thought-out plan that takes into consideration your target audience, your budget, and the channels you plan on using to reach your target market.
If you are looking for some email marketing tips, here are a few things to keep in mind:
Make sure your email list is up to date and accurate. This means removing any inactive or unengaged subscribers from your list.
Segment your email list so that you are sending targeted emails to specific groups of people. This will help you improve your open and click-through rates.
Write compelling subject lines that will make people want to open your emails.
Keep your emails short and to the point. No one wants to read a long email.
Include a call to action in every email so that your subscribers know what you want them to do.
Test, test, test! Always test your emails before sending them out to your entire list. This will help you identify any problems with your email campaign and fix them before they cause major issues.
What are the 3 main steps in email marketing?
The first step is to make sure that you have a strong email list. This means that you need to have a system in place to collect email addresses from your potential and current customers.
You can do this by setting up a form on your website or blog where people can sign up to receive your emails.
The next step is to create compelling content for your emails. This content should be designed to engage your readers and encourage them to take action.
The final step is to send your emails at the right time.
Timing is critical when it comes to email marketing. You need to make sure that you send your emails when your target audience is most likely to be engaged and open to hearing from you.